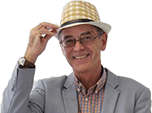 Dealer Buys Two Cars at BCA Blackbushe - From 6,000 Miles Away

The spread of BCA's Live Online service has been far and wide, as Portsmouth dealer Paul Taylor used 1-2-Call Mobile Internet to buy two cars Live Online at BCA Blackbushe on Monday from Khemmarat on the banks of the Mekong River that divides Thailand and Laos.
Growth in the uptake of BCA's Live Online service has been exponential in the past 18 months. Year-on-year statistics show that BCA's current Live Online programme is running at 300% growth annually. BCA expect this fast growth to continue as more and more buyers try Live Online and find it a valuable tool in their stock acquisition box.
BCA staged over 1,000 Live Online sales in the UK during Quarter 1, selling over 15,000 vehicles with an added value in excess of £3 million. Every national fleet vendor utilises Live Online in their branded programmes, as are increasing numbers of regional fleets and SMEs. Lex, LTSB autolease, GE Capital, BMW Group, Inchcape Fleet and many more now sell up to 42% of their vehicles via Live Online, with 90% of their vehicles receiving online bids.

Across Europe, BCA staged a further 400 sales selling over 7,000 vehicles. Both cars and commercials are sold via the service and in Europe the service is used in export/import and cross-border channels.

In total nearly 1,500 individual UK buyers purchase online in a monthly period. The total available buyer base for Live Online is linked to the innovative MyBCA card service and the approved buyer programme comprises 30,000 businesses and 45,000 individual contacts.
More at British Car Auctions
Comments