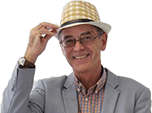 BCA Reports Auction Prices Up Another 3% In July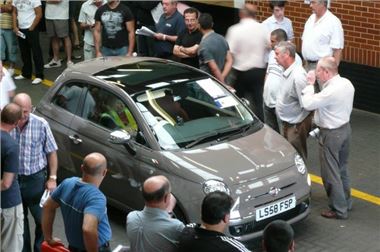 BCA's Pulse report for July shows that used car values
are continuing to rise as average auction values increased for the ninth month
running. Average values across the
board reached £6,028 in July - a substantial £178 (3%) increase over June's
figure of £5,850 and breaking the £6K barrier for the first time on record.
Year-on-year values are now £1,079 or 21.8% ahead of July
2008 – reflecting both that values were falling sharply this time last year,
and that 2009 has seen sustained improvements in value.

One further sign of the current strength in depth of the
used car market is the performance against CAP has risen for the third straight
month and is again averaging over 100% of Clean values for all stock. Considering that the BCA sample
includes everything from a small number of nearly-new cars through to high-mileage
part-exchange vehicles,
this underlines that demand continues to outstrip supply.
According to BCA's figures,
in July average values for Fleet & Lease cars rose substantially by £324
while average Part-Exchange values climbed by £136 and Nearly-New values
improved by a £745 – with a virtually identical mix of cars from the premium,
volume and budget sectors as seen in June.
BCA's Communications Director Tony Gannon commented "Last
month's edition of Pulse suggested values were kicking on following a relative
lull, and July certainly provides additional proof of that. Values have risen by nearly £400 over
the rolling three-month period despite the market now entering a period where
values have traditionally softened over the summer holidays."
Gannon added "As last month, stock levels remain
relatively low, and certainly behind typical levels for the current period in
previous years. The vast majority
of vehicles being offered are sold first time and conversion rates remain
exceptionally high."
He continued "This latest Pulse data supports the view of Prof Peter
Cooke (writing in BCA's recent Used Car Market Report) that reduced supply from
the new car market is impacting the stock mix and value in the used car
arena. With continued demand from
motorists for 'value for money motoring', this is likely to intensify pressure
and competition for used cars for the foreseeable future. Certainly, the Pulse data seen over
recent months would suggest this might well be the case."
Fleet Sector - Budget Cars under pressure
Auction values for the Volume
car sector within fleet & lease product have improved every month this
year, and a further £188 was added to the average value in July. Performance against CAP Clean for
volume fleet & lease cars rose for the third month running to 100.2%.
Following a series of
strong results in the Top Car sector in recent weeks, there was a further rise
in the values of Premium fleet product in July. Average values climbed by £375 to £10,786. Year-on-year figures are now over
£2,000 ahead of those recorded in July 2008 – a factor of the strong result
this July and a steep month-on-month fall a year ago. Premium fleet cars continue to outperform Clean values as
they have consistently done since February of this year and, year on year, the
average CAP performance is 11.5 points higher than in 2008.
While values for Volume and Premium cars continued to
improve strongly, values for fleet & lease budget models seem to be under
pressure. Prices have stuttered in
recent months – and even with the £100 rise recorded in July – fleet budget
cars are certainly showing the weakest growth and poorest performance against
CAP. At just 94.25% this sector is
between six and eight points of the pace set by volume and premium fleet cars.
Gannon commented "A year
ago, when fuel prices were spiraling and the economy seemed to be in freefall,
CAP performance in the budget fleet sector was on a par with volume and premium
fleet cars. As recently as March
2009, CAP performance was within two or three points of the other sectors. This could be further support for the
hypothesis that demand in this sector may be suffering as a result of the
scrappage incentive - which is stimulating higher than average sales of new
budget cars."
Part-Exchange
Sector
With demand for affordable transport
staying high, values increased in the part-exchange sector for the seventh
month running. The average price
improved by £136 to rise to £2,541 – the highest price recorded since September
2007, with CAP performance improving by half a point to 96%. Year-on-year values are ahead for
the third month running, by over £400.
After three months with little price movement, average
values for Volume part-exchange cars moved on by a more substantial £79 (4.5%)
in July to £1,816 – the highest point on record for two years. CAP performance improved by 1.5 points
to 93.75%, but remains well off the peak of 99.98% recorded in January.
Values for premium part-exchange cars have been rising
since November of last year and in July posted an eighth consecutive monthly
increase, this time of £222 to £4,507 – outperforming the market average with a
5.1% improvement. Year-on-year values are ahead by nearly £650 (16%) and
performance against CAP remained exceptionally high at 98.68%.
Having stalled last month, values for part-exchange
Budget cars actually fell in July, the only sector to do so, to £1,276 from the
£1,339 recorded in June. This mirrors a similar weakening in demand in the
fleet sector, where Budget cars are off the pace set by Volume and Premium
models.
Nearly-New
Sector
July saw another substantial
increase in nearly-new values, with the average price rising by £745 compared
to June to reach £17,127 - the highest value in nearly two years. This was a genuine rise as
the model mix of Premium, Volume and Budget cars was very similar to that seen
in June. Year-on-year values are
now ahead by nearly £3,000 and performance against CAP Clean improved by over a
point to 105.4%
Comments