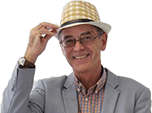 BCA Speculates That Van Values Have Peaked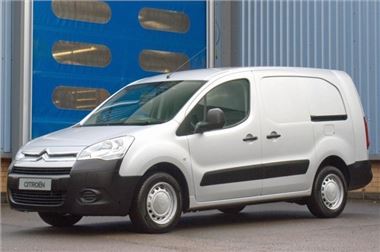 According to BCA's latest data, average values in the used van market appear to have reached a plateau at around £3,500 as June values fell back to £3,468 from the £3,595 recorded in May.
This slowing of values has been noted in recent weeks and there has been very little variance in price during Quarter 2 when compared to earlier in the year when prices rose sharply.
Values remain well ahead of the low point of £2,772 recorded in last December but have not pushed on to match last year's market peak of £3,868 (recorded in January 2008).
Year-on-year values are broadly level. Performance against CAP has also levelled off around the mid-90's mark, having climbed rapidly earlier in the year.


Duncan Ward, BCA's General Manager – Commercial Vehicles commented "Historically, the summer months record weakened demand for commercial vehicles with values ticking over until September when the market usually improves markedly. With many used vans going back to work with SME's this makes perfect sense – a small family-run business or self-employed trader needs a holiday just like the rest of us do! If a replacement van is needed it can probably wait until after the family vacation."

He added "So while values have slowed from the terrific month-on-month increases we saw earlier in the year, it's far too early to suggest prices have topped out yet. There is an element of seasonality to LCV sales and dealers expect business to be reasonably flat over summer until September rolls around again."

BCA's figures show that fleet & lease van values have remained relatively static around a price point of £3,800 for the past four months, suggesting supply and demand is finely balanced. Performance against CAP improved to 96.62% in June, from 95.75% in May.


Interestingly, while there were small decreases in value for fleet & lease vans and part-exchange vehicles in June, the nearly-new van sector improved by £597 to £9,158. Performance against CAP rose from 103.49% to 104.72%.

Buyers are still out in force, meanwhile, and in the small van sector there is strong bidding on Connect, Berlingo, Partner, Astravan and Kangoo. Hatchbacks are in short supply and very desirable providing the specification is good and the mileage and condition are sensible.
In the panel van sector there are shortages of some models such as Boxers, Relays and Ducatos and nice clean examples will attract top money.
Vehicles sporting damage such as panel buckles or paint scrapes are harder to place unless they are very competitively valued.

The renaissance continues in the 4x4 market with plenty of demand across the ranges on offer with strong bidding on L200, Navara and Ranger providing the usual caveats of specification and condition are met.
More at BCA
Comments