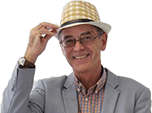 Manheim reports wholesale used car price stability returned in May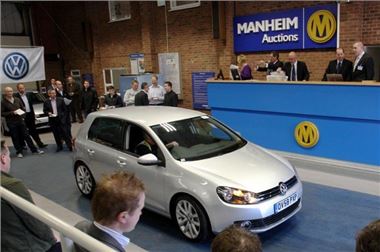 The latest edition of Manheim Auctions' monthly Market Analysis for cars will show that in May 2009 average values fell by just 0.6% compared with April. This fall in average value by £38 to £6,724 is less than the seasonal norm and despite both Fleet and Dealer sectors continuing to report value increases.
Average values in the Manufacturer sector fell by 4.2% (£501) to £11,436 whilst in the Fleet sector they rose by 2.3% (£140) to £6,303 and in the Dealer sector average values increased by 2.7% (£52) to £1,991.
Within the individual vehicle segments, examples of falls in average values include Supermini and Compact Executive models in the Manufacturer sector which fell by 15.4% (£949) to £5,198 and by 5.5% (£870) to £15,024 respectively. However, increases in both average age and mileage contributed significantly to these value reductions. Within the Fleet sector Superminis fell by 7.9% (£297) to £3,467 and within the Dealer sector Small Hatchbacks fell by 2.9% (£55) to £1,828.
Examples of increases in average values include Small Hatchbacks, Medium Family and Large Family models in the Fleet sector which rose by 4.5% (£198) to £4,546, by 7.0% (£374) to £5,728 and by 9.1% (£437) to £5,239. In the Dealer sector Superminis rose by 5.3% (£78) to £1,544 and Compact Executives increased by 9.2% (£257) to £3,054 while in the Manufacturer sector Small Hatchbacks increased by 1.6% (£140) to £8,627, Medium Family models rose by 6.9% (£626) to £9,737 and Large Family models were up 5.5% (£592) to £11,263.
Mike Pilkington, Managing Director of Manheim Auctions & Remarketing commenting on the latest figures said: "We have been expecting average values to level off following the strong start to the year and the fall in the Manufacturer sector has been offset to a large extent by the continued strength of both Fleet and Dealer sectors. Demand is presently still strong with good attendance and bidding activity both in the auction halls and online but typically we would we would expect a seasonal price reduction over the summer months."
Manheim Auctions & Remarketing: provides a national physical auction network, comprising 19 centres of which 7 have dedicated commercial vehicle activities; a dedicated trade-only direct sales channel; 3 online bidding /sales channels. It includes the brands of Manheim Auctions, vrs and RMS.
Manheim DeFleet Services: provides vehicle inspection; asset management and recovery service; SMART repair, reconditioning and pre-sale preparation; transport; logistics; full defleet management and outsourced end-of-contract administration. It includes the brands of Manheim SMART Repair, KAH Systems, Manheim Inspection Services and Manheim Asset Management.
Manheim Retail Services: provides retail marketing support including point-of-sale materials; used car stock locators; professional vehicle photography; online retail sales portals, sales lead management software and aftersales CRM software. It includes the brands of Portfolio, Carmony.co.uk, e-GoodManners and Real Time Communications.
More at
www.manheim.co.uk
Comments