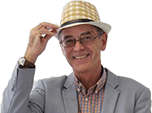 BCA Says Used Car Prices rise for seventh month in a row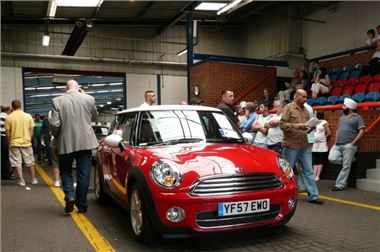 The latest figures from leading vehicle auction company, British Car Auctions, show that average used car values have now risen for seven consecutive months. BCA's May Pulse report reveal that average values in May were 2.3% higher than in April and 5.7% ahead, year-on-year.
BCA Communications Director Tony Gannon commented "All the signs were that the market was about to soften, but May has been a pleasant surprise. The continued strong prices reflect that supplies of used vehicles for sale are still relatively limited – the knock-on effect from falling vehicle sales last year. But demand from motorists for used vehicles is holding up exceptionally well, which is encouraging for the motor sector as a whole.
"Stock remains at relatively low levels and faced with a more limited choice, yet with continued demand from retail customers, professional buyers have had to pay more in May and sale conversions as a result have been strong."
"Despite the market now heading into what is traditionally the quietest time of the year, signs suggest that average prices will be maintained at this higher level – at least while supplies of vehicles remain relatively thin in the wholesale market."
In May, average auction values at BCA increased to £5,773, a rise of £132 (2.3%) over the figure of £5,641, recorded in April. Year-on-year, values were £311 ahead.
Fleet cars rose by 2% (£139) to break through the £7,000 barrier for the first time since 2007. Part-exchange values improved by £45 to £2,360 (1.9%), while nearly-new average values improved by £1,500 to £14,692, although this was mainly driven by the mix of models being sold.
However, despite the continued monthly price rises, average growth appears to be slowing, following some spectacular increases earlier in the year. Easter 2008 heralded the beginning of a price slump that was to last until October – there are no signs that such dramatic price swings are waiting in the wings in 2009.
Looking at the wider data set (below), shows that parameters have changed very little over the past 12 months, although cars sold in May 2009 average one month younger and 1,600 miles less travelled than those sold in the same month in 2008.
Average Sales Data - All Sectors at BCA
Month Age (mths) Mileage Av Sold Value (£)
Apr 08 56.36 55281 5406
May 08 55.71 55749 5462
Jun 08 55.24 55380 5115
Jul 08 54.58 55623 4949
Aug 08 54.22 55264 4765
Sep 08 54.71 54696 4812
Oct 08 53.93 54916 4743
Nov 08 51.92 53906 4823
Dec 08 50.07 52646 4836
Jan 09 50.84 52426 5136
Feb 09 53.45 54074 5571
Mar 09 55.64 54802 5582
Apr 09 54.39 53456 5641
May 09 54.65 54149 5773
More at
www.british-car-auctions.co.uk
Comments