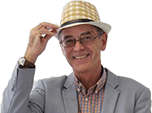 Barn Find Boosts Barons Classic Jaguar Auction Entry List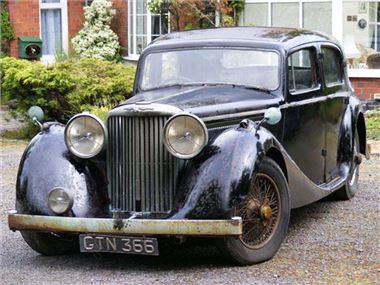 Barons Jaguar Heritage, Classic & Collectors' car sale takes place at Sandown Park on June 16th
Jaguar fans should find plenty to tempt them in Barons' Jaguar Heritage selection at Sandown Park on June 16th. With entries ranging from a genuine barn find 1938 SS 3.5 Saloon restoration project to a magnificent selection of concours-condition E-Types, whatever Jaguar you're into, Barons will probably have one on offer. There is also a chance that a genuine SS 3.5 Litre engine may be offered, which will be of great interest to owners of SS100 cars.
And if other marques are more your style, then Sandown Park is still the place to be on June 16th, as Barons' Classic & Collectors' section has something for everyone, from a pair of superb 1920's Rolls-Royce Landaulet Limousines to a beautiful Aston Martin DB6 ZF.
The barn found 1938 SS 3.5 Litre Saloon was parked in a barn in 1967 and has not been moved since. It is being offered by the late owner's family as a restoration project and is said to be a complete car. No attempt has been made to start the car and it is being presented in 'as found' condition. The vendors have fitted two new road wheels to aid removal from the barn, but it is otherwise as parked in 1967. The last tax disc expired in April 1967. The car is complete with all of the SS Badges, headlights, grill and hub spinners and is described as being 'an honest barn find awaiting resurrection'. Estimate: £17,000-20,000.
At least eight examples of the Jaguar E-Type will be on offer on June 16th, including a unique, semi lightweight SI E-Type FHC, which has undergone a nut and bolt restoration by Southern Classics. It has lightweight specification aluminium doors and bonnet, a Rob Beere 300 bhp, 4.2 XK engine, Triple 45DCOE Webers and a Hayward & Scott, FIA approved, 6 branch manifold & exhaust system. £60,000-80,000
A superb 1974 S3 Roadster which had a complete restoration, with panel work by RS Panels, new trim from Suffolk and Turley, SU Carburettor conversion kit from Burlen Services, and engine, gearbox and rear axle rebuilt by CFS Motors. It is offered with the original Passport to Service booklet, complete tool kit and all original handbooks. Estimate: £63,000-68,000.
An S1, 4.2 Roadster, with special order Golden Sand livery, was supplied to Jaguar Cars, New York in 1965. It has undergone a comprehensive restoration by The Carrosserie Car Company and was recently valued for insurance purposes by the Jaguar Enthusiasts Club at £63,000 and described as a 'numbers matching car of the highest quality'. Estimate: £50,000-60,000
A mass of other Jaguars will go under the hammer, including a 1962 MKII which has had a total refurbishment, with new outer panels and a bare metal repaint, reconditioned engine and a new wiring loom, fuel system, braking system and heating and cooling system. Much of the chrome work has been replaced or restored and the car has a Borg-Warner Type 35 gearbox and Vicarage rack & pinion power steering. £23,000-25,000
Notable entries in the non-Jaguar section of the sale include:
A 1967 Aston Martin DB6 Saloon with ZF, 5-speed manual transmission finished in Dubonnet Rosso with tan hide, the car sits on Borrani chrome wire wheels. With DB4 and DB5 cars now making up to £200,000 the DB6 is outstanding value for money, while still offering that beautiful Touring of Milan styling and dohc, straight six engine. Estimate: £76,000-80,000
The 1929 Rolls-Royce 20hp Limousine, with Landaulet coachwork by Hooper, was first owned by Mr. Richard Winkler of Edinburgh, who kept it until 1938 and whose children gave it the name BAPS. The car is in excellent condition and is offered complete with copies of the original build sheets and records of various works carried out. Letters from Mr Winkler's daughter, communication with the DVLA, Glamorgan County Council, RREC and interesting Daily Mail pages all add to the history of this 80 year-old lady. Estimate: £33,000-36,000
Another Rolls-Royce, chassis number GRJ 48 left the factory on 27th July 1927 and was fitted with limousine, landaulet coachwork by Park Ward. Its owners have included Squadron Leader A. F. Powel of RAF Helmswell (Bomber Command, Lincolnshire). This magnificent car has undergone a chassis-up restoration, including replacement of the wooden body frame, body rebuild, engine and gearbox rebuild, chassis overhaul, full interior refurbishment, and running gear, brakes and steering overhaul. It carries the registration number RR 8426 and is in quite outstanding condition. Estimate: £43,000-50,000
The 1925 Model T Ford Open Tourer on offer was first registered in the UK on 2nd April 1990. The vendor and current owner is well known in the world of pre-war Fords and is an active participant in the showing scene. Described as being a good example, in excellent, usable condition, this Model T is only offered for sale due to the owner's poor health. Estimate: £9,500-11,000
Viewing is at Sandown Park on Monday, June 15th 3pm-7.30pm, and Tuesday, June 16th 9am-1pm. The sale is on Tuesday, June 16th at 1.30pm.
To consign a car to this sale, or to learn more about the cars on offer, visit
www.barons-auctions.com
, call 08454 30 60 60 or email
info@barons-auctions.com
A list of cars consigned to date appears below.
Jaguar Heritage
1972 Jaguar XJ6 SI 4.2 Saloon £3500-4500
1970 Jaguar E-Type S2 4.2 FHC £30000-40000
1970 Jaguar E-Type S2 FHC £16500-18000
1973 Jaguar S3 E-Type Roadster £28000-32000
1974 Jaguar E-Type S3 V12 Roadster £63000-68000
1967 Jaguar E-Type SI 4.2 2+2 Coupe £TBA
1965 Jaguar E-Type SI 4.2 Roadster £50000-60000
1965 Jaguar E-Type Semi Lightweight £60000-80000
1966 Jaguar E-Type SI 4.2 Rdster-LHD- £28000-35000
1961 Jaguar MKII 3.4 Saloon-Auto £9500-10500
1964 Jaguar MKII 3.4 Saloon-Man o/d- £19000-21000
1962 Jaguar MKII 3.4 Saloon-Manual £23000-25000
1961 Jaguar MKII 3.8 Sports Saloon-Manual+OD- -£TBA
1960 Jaguar MKIX Saloon-Auto-Power Steering- £14000-16000
1994 Jaguar Sovereign 4.0 Saloon £1850-2400
1992 Jaguar Sovereign 4.0 Saloon- £500-1000
1985 Jaguar Sovereign S3 Saloon- £2500-3500
1981 Jaguar XJ12HE S3 Estate £4000-6000
1973 Jaguar XJ6 S1 2.8 Manual Saloon+O/D £TBA
1989 Jaguar XJS 5.3 Convertible £9000-11000
1992 Jaguar XJS 5.3 Coupe-£TBA
1994 Jaguar XJS V12 Convertible £TBA
1988 Jaguar XJS V12 Convertible £4000-5000
1987 Jaguar XJSC V12-2 Owners £3500-4500
1987 Jaguar XJSC V12 Cabriolet £6750-7750
1938 SS Jaguar 3.5 Saloon £17000-20000
Classic & Collectors' Cars
1996 Alfa Romeo GTV T Spark 16V £1200-2000
1967 Aston Martin DB6-ZF £76000-80000
1990 Bentley Mulsanne S £4000-5000
1993 Bentley Brooklands-LPG Conversion £6000-7000
1925 Ford Model T Open Tourer £9500-11000
1988 Ford RS1600 Turbo £1500-2500
1993 Mercedes 22CE Coupe £3250-4000
1968 Mercedes 280SL £10500-12500
1988 Mercedes 300CE £3000-4000
1981 MG MGB LE Roadster- £8000-10000
1978 MG Midget 1500 £1000-1500
2009 MG X Power SV Coupe-£26000-30000
1989 Nissan S-Cargo £1600-2000
1989 Porsche 928 S4 5.0 316hp NO RESERVE
1927 Rolls-Royce 20/25 Landaulet Limousine £43000-50000
1929 Rolls-Royce 20/25 Landaulet Limousine £33000-36000
1973 Rolls-Royce Silver Shadow I £3000-4000
1973 Rolls-Royce Silver Shadow I -£5500-6500
1973 Rover P5B Saloon £4500-5500
1982 Triumph TR7 4.3 V8 £4000-5000
1988 Volkswagen Golf Gti 16v MKII £2000-2500
Latest updates at
www.barons-auctions.com
, call 08454 30 60 60 or email
info@barons-auctions.com
Comments