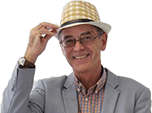 Rare Alvis Speed 25 Makes £74,716 at Barons Classic Auction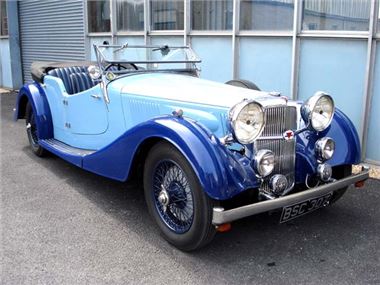 A pair of rare Alvis classic cars, an equally rare Alvis engine and a 'development' MG X Power SV topped the popularity charts at Barons' auction at Sandown Park on April 28th.
The 1937 Cross & Ellis-bodied Speed 25 Open Tourer, one of only 39 ever built, is thought to be one of just five examples made for the Glasgow Police Service. This magnificent machine achieved £74,716, which was mid estimate. What is believed to be the original engine and gearbox from the Speed 25 powered on way beyond top estimate, selling for £11,150, while another superb Alvis, a very handsome 1931 TK12/60 Beetleback, also found a new home, achieving £27,886.
The 2004 MG X Power SV was in complete contrast, built by MG Sport and Racing, a subsidiary of MG Rover, on a lightweight steel chassis and clothed in an advanced carbon fibre body. When MG Sport and Racing was sold, the company's new owner also acquired the car, using it for development of a future new model - to be seen in 2010 - before offering it for sale in its new guise. It sold for £25,656 at Barons.
Other notable results on April 28th included the stylish 1972 Fiat Dino Coupe, which achieved £13,503 against an estimate of £8,000-£10,000.
Barons' Managing Director, Laurence Sayers-Gillan, said, "We were delighted to see the Speed 25 and the Beetleback Alvis sell so well, and extremely pleased with the strong price achieved for the separate Speed 25 engine. We now look forward to our Jaguar Heritage and Classic sale on June 16th, which is generating a good level of interest and to which a concours S2 E-Type FHC, which we sold in 2006 and an elegant pair of 1920s Rolls-Royce Landaulets have already been
consigned. These cars, together with a beautiful Model T Ford and and ultra low mileage MGB LE Roadster, may be previewed on our stand at Beaulieu on the 16th and 17th May."
Full results, Barons, April 28th (Prices include commission)
1937 Alvis(Cross & Ellis) Speed 25 4 door Tourer, £74,716
1931 Alvis TK 12/60 Beetleback, £27,886
2004 MG X Power SV, £25,656
1973 Jaguar E-Type S3 Roadster £21,196
1963 Rolls-Royce Silver Cloud III, £13,949
1972 Fiat Dino Coupe, £13,503
Alvis Speed 25 Engine, £11,150
1966 Jaguar MKII 3.4 Saloon, £10,604
2000 Mercedes CLK 430 Cabriolet £9,489
1966 Jaguar E-Type SI 4.2 2+2, £8,151
1929 Morris Cowley Flatnose Saloon, £7,593
1994 Mercedes E220 Sportline Cabriolet, £6,255
1981 MG (BL) MGBLE Roadster, £5,140
1987 Porsche 924S Le Mans, £4,025
1995 Mercedes E320 Sportline Coupe £3,858
1986 BMW M535i, £3,412
1973 Peugeot 504 Convertible, £3,356
1977 Alfa Romeo Spider 2000 Veloce, £3,133
1968 Gentry TF Sports, £2,799
1947 Morris 8 Series E, £2,018
1964 Royal Enfield Sherpa, £1,684
1970 Triumph Spitfire, £1,584
Alvis 20" Spoke Wheels, £872.50
1978 MG (BL) Midget 1500, £784.00
1983 Mercedes 450SLC £772
Registration Number SRK 101, £697
For further information on Barons' sales, or to consign a vehicle to auction, please visit www.barons-auctions.com, email
info@barons-auctions.com
or call 08454 30 60 60.
Comments