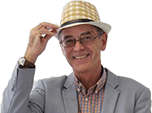 Kuga Makes Closed Auction Debut at Manheim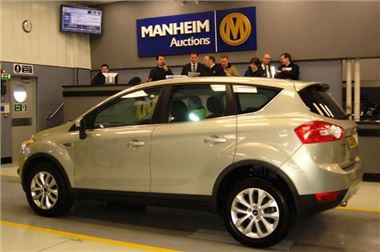 The Ford Kuga held its auction debut at a recent closed Ford Motor Company sale at Manheim Auctions, Colchester. There were 10 Kugas offered among over 200 vehicles, which also included the New Focus, the New Mondeo, Focus C-Max and S-Max. The auction attracted more than 120 franchised dealers and approved buyers more than half of whom joined online via Simulcast, Manheim's live link to physical auctions. Unsurprisingly with such buying power, the result was a 100% conversion rate.
Chris Shambrook, Auctions Manager at Ford Motor Company said: "Ford's successful re-entry into the new 4x4 market has now been matched by its launch into the used car market. The Kuga has been a real hit with customers since its launch last year and is now the best selling mid-sized SUV. Demand for all the vehicles offered was high, attracting lively bidding and this great auction debut is a real boost for the Kuga."
James Leese, Sales Director, Manufacturer Remarketing Services, Manheim added: "We are delighted with the success of the auction debut of the Ford Kuga at Colchester. We enjoy working with Ford and the success of this closed, more exclusive auction format further demonstrates Manheim's expertise in this area. We are determined to ensure that the rest of the year's sales are as successful."
Ford launched its new Fiesta and Ka at a recent closed auction at BCA.
More at
www.manheim.co.uk
Comments