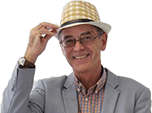 JAGUARS TO ROAR AND ROLLS-ROYCES TO SHINE AT SANDOWN PARK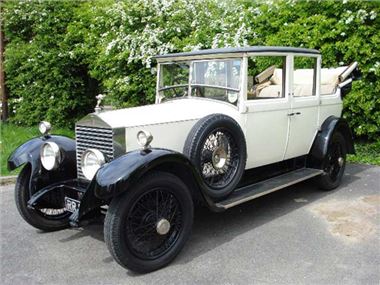 Barons' Jaguar Heritage, Classic and Sports Car Sale, June 16th
Entries are now invited for Barons' Jaguar Heritage, Classic and Sports Car Sale at Sandown Park, Surrey on June 16th. The theme is particularly apt, as the directors of Barons are not just Jaguar fans, but are themselves steeped in Jaguar history. Consequently the company has a great affinity with this legendary marque, and has enjoyed great success with the marque. Early Jaguar entries include a concours S2 E-Type FHC, previously sold by Barons in 2006 (estimate £30,000-£40,000). Barons is also inviting entries from owners of other classic machines for June 16th. Two early entries include a pair of stately 1920's Rolls-Royce 20hp Laundaulet Limousines,with original coachwork. The 1927 Park Ward-bodied example, registration number RR 8426, carries an estimate of £43,000-£50,000, while the outstanding 1929 Hooper-bodied car is estimated at £33,000-£36,000. They can be previewed on Barons' stand at Beaulieu on May 16th and 17th.
Barons' Jaguar records
In recent years Barons has set a number of UK sale records for Jaguars, including: 1938 SS1 Tourer (£56,105), 1959 XK150SE DHC
(£50,056), 1959 XK150S 3.8 FHC (£50,056), 1968 E-Type S2 Roadster (£41,807), 1969 E-Type S2 FHC (£31,000), 1965 MKII 3.4 Saloon (£33,000), and 1961 MKIX (£17,200).
Barons has also sold a number of Jaguars with fascinating histories, including, most recently,the ex-Wilkie Wilkinson 1961 S1 E-Type FHC, registration WAG 7, which achieved £32,346 at Barons' Sandown Park sale in December 2008. 'WAG 7' was sold on behalf of the estate of the world-famous bodybuilder Charles 'Wag' Bennett. Bennett is perhaps best-known for discovering Arnold Schwarzenegger who would, in later years, refer to him as his 'British father'. Wag Bennett died in September 2008 and the E-Type was discovered in a garage, where it had been stored, undriven, since 1981.
Affinity with the marque
A specialist dealer in classic Jaguars in the 1980s and '90s, Barons' MD Laurence Sayers-Gillan also used to own and run a Jaguar racing team, campaigning a 550bhp V12 S3 Saloon in the AMOC Inter Marque Championship and other national race series. In addition, he was a founder member of the Jaguar Car Club and served on the Jaguar Drivers' Club competition committee.
Another Barons' director, Tony Cavell, was a well-known MKII racer and Jaguar racecar preparation specialist, with a string of successes behind him, both behind the wheel and as a race engineer. To commemorate the 50th anniversary of the MKII Saloon, Barons is offering a 50% discount on a Premier Entry fee for vendors of fine examples of this model who consign them to the June sale.To consign a Jaguar or other classic or sports car to the June 16th auction, or to be kept informed about entries as they are confirmed, visit
www.barons-auctions.com
, call 08454 306060 or email info@barons-auctions.com.
Comments