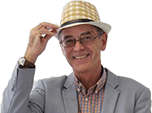 New Advertising Tracking System for Dealers

Portfolio, the leading provider of showroom and online retail marketing services and part of the Manheim Group, has introduced a new lead tracking product called 'Numbers on Demand' that will enable dealers to analyse more effectively the success of their advertising. 'Numbers on Demand' provides a pay-as-you-go, contract-free alternative to Portfolio's established Marketing Advantage system.
From as little as £10 a month, 'Numbers on Demand' gives a dealer the ability to track all its advertising through one simple and easy to use online system. The system works by allowing the dealer to allocate unique telephone numbers to specific advertisements or marketing initiatives, whether these are online or off-line. This enables the dealer to identify easily which advertisements are the best lead generators.
To minimise lost calls, all allocated, traceable telephone numbers are supplied with a missed call alert facility, which sends an email alert with the caller's number if phones at the dealer are engaged or unanswered. It also has the ability to record simultaneously multiple calls each of which can be played back through the online system. Additional features include location-based and time-based call routing and call greeting functions. Non-geographical telephone numbers such as 0844, 0870 and the new Ofcom 03 numbers or local area code numbers can be supplied.
John Simpson, Managing Director, Manheim Retail Services said: "It is commonly said that only 50% of advertising works. However, no-one quite knows which 50% but 'Numbers on Demand' will solve that problem. Research by Portfolio has found that many dealers still don't have the tools to track accurately the effectiveness of their advertising and continue to advertise in certain media in the comfort and knowledge that they have always done so and it always seems to have worked. However, with a dedicated lead tracking system, a dealership can turn its advertising into an exact science and measure what actually does work. Using this information can improve advertising and marketing activity by giving the dealer the confidence to exclude, reduce or refine underperforming lead sources and invest in the more favourable and more profitable ones."
Manheim Retail Services provides retail marketing support including point-of-sale materials; used car stock locators; professional vehicle photography; online retail sales portals, sales lead management software and aftersales CRM software. It includes the brands of Portfolio, Carmony.co.uk, e-GoodManners and Real Time Communications.
More at
www.manheim.co.uk
Comments