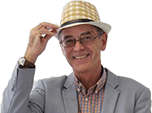 BCA Confirms That Used Prices Have Probably Peaked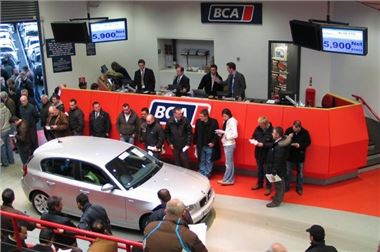 BCA sees fifth monthly consecutive rise, but growth is slowing.
BCA's latest Pulse report for March shows that although average used car values are continuing to rise, the rate of growth appears to be slowing.
March saw average auction values increase for the fifth month running, but only by £11 to £5,582, compared to £5,571 in February. This follows a £400+ month-on-month rise in February and a £300 increase in January. Values started recovering last October and have risen by around 18% in the intervening months.
Year-on-year, March 2009 values are ahead of the March 2008 average figure of £5,400 by £182 or 3.3%. The difference has been narrowing all year – February 09 was £282 adrift of February 08, while in January the gap was over £650.
Early-March saw stock levels at very low levels, but volumes crept up during the month – although they remain behind normal levels for the period. The continued high demand from professional buyers kept sale conversions exceptionally high for the third month running.
Performance against CAP continues to be strong, with March's figure of 103.3% just behind last month's record figure of 103.6% for all-sector values.
BCA Communications Director Tony Gannon commented "We are encouraged that the used car and van markets have performed spectacularly well this year and demand remains much stronger than it was for most of 2008.
Gannon added "But despite the recovery in prices, we believe there is a little more fragility in the market than we have previously seen. Looking at the weekly figures, there was a significant spike in the first week of March and values and conversions tailed away a little later in the month. If that trend continues into April, and combined with the Easter break, then we could begin to experience a shift in market performance. If that combines with rising volumes we could see the market stalling and that is a situation no-one wants."
He continued "In addition, CAP have been very bullish about their April figures, with values rising by eight percentage points over last month in real terms. Experience tells us this is not in keeping with seasonal trends as Easter traditionally marks a period where values will soften."
Gannon concluded "However, we really are in uncharted territory in terms of the used vehicle market and this year has already been substantially stronger than we could have expected."
Average Sales Data - All Sectors at BCA
All sectorsAge (mths)MileageAv Sold (£)Av CAP (£)Vs CAP (%)
Feb 0854.32549935853604496.84
Mar 0856.55556665400565795.47
Apr 0856.36552815406577793.58
May 0855.71557495462588892.76
Jun 0855.24553805115555992.02
Jul 0854.58556234949548490.25
Aug 0854.22552644765528490.18
Sep 0854.71546964812524191.82
Oct 0853.93549164743521790.92
Nov 0851.92539064823538489.59
Dec 0850.07526464836557790.61
Jan 0950.84524265136528297.23
Feb 0953.455407455715376103.61
Mar 0955.645480255825401103.36
March overview by sector
Overall average monthly used car values rose in March, with every individual sector enjoying an increase in values.
According to BCA's figures, in March average values for Fleet & Lease cars rose by £340 while average Part-Exchange values climbed by £83 and Nearly-New values improved by nearly £634.
Fleet & Lease Sector
Average monthly Fleet & Lease values rose to £6,626 in March from £6,286 in February. Values are at the highest point since April last year and the CAP Clean performance is maintained at over 103%.
Average fleet and lease values in March 2009 have recovered all of the ground lost last year - up by just £7 compared to March last year. Year-on-year values have recovered by around £1,000 this year already. Other parameters such as age and mileage at remarketing remain largely static.
Part-Exchange Sector
With the relative shortage of part-exchange stock continuing as new volumes remain slow, values increased in the part-exchange sector for the fourth month running. The average price improved by nearly £100 over February's figures to £2,282. CAP performance slipped marginally but remains strong at 99.5%.
Nearly-New Sector
The nearly-new sector continued its comeback in March, and values rose by £482 to £15,611 with CAP performance remaining at over 105%. Year-on-year values are now ahead by £634, having been nearly £1,000 behind last month.
More at
www.british-car-auctions.co.uk
Comments