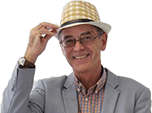 XK150 Resto Project Makes £18,743 at Barons Auction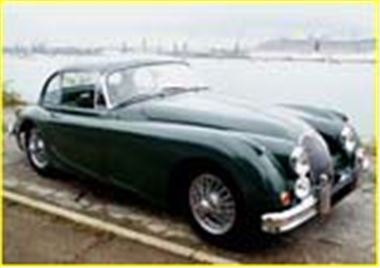 A 1960 Jaguar XK 150 FHC restoration project sold at Barons' Sandown Park sale of classic and collectors' cars on March 24th for £18,743, well in excess of the £10,000-£15,000 estimate. The car has spent the past four years in storage, where it was put after the death of its owner, who had been comprehensively restoring the car. That restoration can now be completed by the new owner.
70% of the cars on offer found new homes, including the charming 1967 Ford Anglia Deluxe which, formerly owned by MGM Studios, has appeared in a number of period films and television programmes. At £2,130, it sold for well above the £1,000-£1,500 estimate.
Barons is now gearing up for its Classic Italia + Classic & Collectors' sale at Sandown on April 28th, for which entries are invited. Barons is also inviting classic Italian motorcycle entries for this sale. Early entries in the Classic and Collectors section include a 1937 Alvis Speed 25 DHC and a 1952 Alvis 12/60 Beetleback, both from a deceased estate. The Classic Italia section has a beautiful Fiat Dino 2400 Coupe, and an ex Nigel Mansell Ferrari is promised, plus some other rare Italian exotica, yet to be disclosed.
For further details, or to consign a car or motorcycle to this sale, or to be kept informed about entries as they are confirmed, visit
www.barons-auctions.com
, call 08454 306060 or email
info@barons-auctions.com
.
Results of last Tuesday's sale appear below:
YearMakeModelSold @
1999Alfa RomeoSpider Lusso T-Spark£2,910.50
2000BentleyArnage Red Label Saloon£28,165.25
1993BentleyBrooklands£12,075.00
1985Daimler (Jaguar)Double Six Saloon£2,241.50
1970Ford (Europe)Capri GTXLR£4,583.00
1967Ford (GB)Anglia Deluxe£2,130.00
1968Jaguar420G£2,799.00
1989JaguarXJR-S 5.3 Coupe£2,799.00
1959JaguarXK150 FHC£18,743.50
1965JaguarE-Type SI 4.2 DHC£31,789.00
2001JaguarX-Type 3.0 SE AWD£3,356.50
1997Jaguar3.2 Executive£1,484.00
1979Mercedes350SL£2,799.00
1988Mercedes300CE (W124)£1,534.00
1993Mercedes500SL (W129)£5,252.00
1995MercedesE320 Sportline Cabriolet£6,144.00
1995MercedesSL500 Mille Miglia£7,593.50
1993Mercedes320CE£4,192.75
1996MercedesC36 AMG Saloon£3,245.00
1980MG (BL)MGBGT£5,252.00
1965MG (BMC)MGB Roadster£3,133.50
1980Porsche924 Carrera GT Coupe£10,269.50
1989Porsche928 S4 Coupe£5,400.00
1993Porsche968 Cabriolet£7,000.00
KOR 856RegistrationNumber£557.50
1970VolkswagenKarmann Ghia Coupe£5,809.50
More at
www.barons-auctions.com
Comments