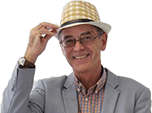 Used Values Up Again at Auction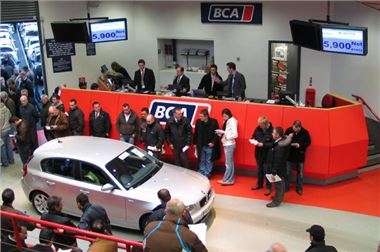 The latest BCA Pulse report for February 2009 shows that average used car values have risen for the fourth month running. February 2009 posted a £435 rise against January (up 8.4%), which was itself £300 up on December's figures.
Performance against CAP continues to improve, increasing by over six points to 103.61% - the highest monthly figure on record for all-sector values since Pulse began reporting. This follows last month's increase of nearly seven points, which had itself set the highest figure recorded in well over a year. Year-on-year, the CAP performance was over six points ahead of February 2008. This is largely as a result of the market moving faster and more positively than anyone predicted, including the guides.
While average monthly figures remain behind those recorded in 2008, the difference is narrowing – February 09 was just £282 adrift of February 08, while in January the gap was over £650.
Stock from all sources has been even more limited in February than it was in January. The continued high demand from professional sellers combined with the relative dearth of stock has kept sale conversions high - averaging over 90% at BCA in February - and values firm.
BCA Communications Director Tony Gannon commented "There is now little doubt that used values are making a seasonal but possibly significant recovery from the low points of last year. While a seasonal uplift in January and February has been commonplace in recent years, the strength of this has come as something of a surprise in 2009 considering the continuing economic conditions – much as it did in 2008, in fact. Possibly the market is experiencing some deferred demand from last year, as potential buyers held back from any big-ticket purchases as the economic turmoil became apparent."
Average Sales Data - All Sectors at BCA
All sectorsAge (mths)MileageAv Sold (£)Av CAP (£)Vs CAP (%)
Jan 0853.04544425880612695.99
Feb 0854.32549935853604496.84
Mar 0856.55556665400565795.47
Apr 0856.36552815406577793.58
May 0855.71557495462588892.76
Jun 0855.24553805115555992.02
Jul 0854.58556234949548490.25
Aug 0854.22552644765528490.18
Sep 0854.71546964812524191.82
Oct 0853.93549164743521790.92
Nov 0851.92539064823538489.59
Dec 0850.07526464836557790.61
Jan 0950.84524265136528297.23
Feb 0953.455407455715376103.61
With four consecutive months of price rises across the widest basket of cars, the BCA Report suggests a recovery in average used prices has occurred.
But the question remains how sustainable is this recovery? Gannon added "While supplies of vehicles are relatively thin in the wholesale market, it is likely that average prices will be maintained at this higher level. With no indications that volumes are going to ramp up hugely over the next few weeks, BCA expects March to remain fairly strong and with a late Easter, April may also be relatively buoyant. The post-Easter period and the run-in to the summer months may prove more problematical for vendors, however, particularly if volumes increase notably.
February overview by sector
Overall average monthly used car values rose in February, with every individual sector enjoying an increase in values.
According to BCA's figures, average values for Fleet & Lease cars rose by £567 while average Part-Exchange values climbed by £128 – both notable improvements on the gains made in January. Nearly-New values improved by nearly £2,000 in February having fallen back last month.
Fleet & Lease Sector
Average monthly Fleet & Lease values rose to £6,286 in February from £5,719 in January and £5,471 in December. Values are at the highest point since May last year. Year-on-year, average fleet and lease values in February are down by £426, having been almost exactly £1,000 behind last month. The relative improvement can be more clearly seen in the CAP Clean performance that rose by a substantial 7+ points.
Other parameters remain largely static – there are no signs as yet of an increase in average age and mileage that would reflect any contract extensions in the leasing sector. In fact, year-on-year numbers are slightly down for age and mileage.
Part-Exchange Sector
Values increased in the part-exchange sector for the third month running, with the average price improving by £128 over January's figures. There was another big improvement in CAP performance, which cleared 100% for the first time in over a year. Considering that these cars average around 74,000 miles and over seven years in age (and are likely to have had a number of owners from new), to achieve over CAP Clean is significant in itself and a real indication of the current demand in the marketplace.
There has been a relative shortage of part-exchange stock as retail new volumes remain slow and this has helped to keep prices on a reasonably even keel.
Nearly-New Sector
Perhaps surprisingly given the difficulties of the new car market, the nearly-new sector staged a strong comeback in February, having been the only sector to average a decrease last month.
February saw values rise by £1,925 to £15,129 with CAP performance improving again by nearly four and a half points to 105.14%. Year-on-year values remain behind by around £1,000, although CAP performance is ahead by nearly four points.
Specialist Car Sector Reports

Large 4x4
Values for larger 4x4 vehicles continue to enjoy a recovery after falling sharply last year. Average 4x4 values have risen steadily since July of last year and are now ahead of where they were in February last year, having reached £8,743 in February 2009 for a four year old vehicle at 50,000 miles.
Prices are now on a par with those recorded before the credit crunch began to bite in January 2008, when values were at £8,813. Values reached a low point last July when several months of high fuel costs, combined with the stuttering economy and uncertainty over proposed Vehicle Excise Duty and the so-called Showroom Tax saw values fall by over £2,000 to £6,723.
In similar fashion, performance against CAP Clean has risen from a summer lowpoint of 86.92% in August, to a February highpoint of 105.22%
MPVs
MPV values fell consistently through 2008, from a peak of £4,804 in January to reach a low point of £3,637 in November. Values have recovered steadily to reach £4,179 by February 2009, but remain some £500 behind, year-on-year. Performance versus CAP followed a similar pattern in 2008 with a peak (92.34%) in January and the low point in November of just 85.56%. Values have recovered quickly and have moved over 15 points by February, 2009.
More at
www.british-car-auctions.co.uk
Comments