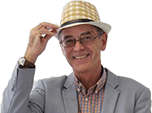 Perfect Weather For Convertible Auction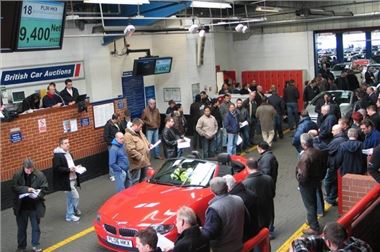 Spring has been in the air for a week now, so traders buying convertibles at BCA Blackbushe on 11th March bought them at exactly the right time. The sale on behalf of Black Horse at BCA Blackbushe attracted buyers from all over the country and featured a huge selection of desirable convertibles, from budget priced MGFs to high value Audi, BMW and Mercedes models.
The sale attracted over 300 bidders to Blackbushe, with a further 87 bidding via BCA's 'Live Online' service over the internet. The sale achieved a 100% conversion with 105 convertibles being sold on the day, generating a turnover of over £1 million. The sale averaged 103% of CAP Clean across the board.
The event featured a 2007-registered BMW 635i Sports Convertible sold for £33,000 at 15,000 miles, (106% CAP), a 2005 Jaguar XK8 4.2 V8 Convertible realised £21,300 at 38,000 miles (114% CAP) and a 2003 Mercedes CLK 3.2 Elegance realised £8,500 at 127,000 miles – equivalent to 115% of CAP Clean. A 2004 Audi A4 2.5 Sport Cabriolet sold for £7,800 at 123,000 miles, achieving a remarkable 134% of CAP Clean.
Simon Rossiter, Auction Manager for LloydsTSB Autolease and Black Horse said "We have always offered convertibles at this point in the year at Blackbushe, but given the unsteady financial climate towards the end of last year it was a brave decision to hold onto any used vehicles. Once again, and for the 5th consecutive year it proved to be the right decision and a tremendous success."
Alan Gupwell, National Account Manager, BCA commented "The specialist convertible market has a strong following with buyers and themed events such as this create a great deal of interest. This was an excellent result for Black Horse, with even high-mileage cars outperforming CAP values by a significant percentage."
More at
www.british-car-auctions.co.uk
Comments