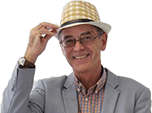 KIA's Pimped PX Auction Raises Money For Red Nose Day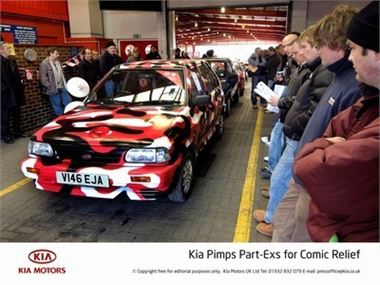 As a supporting partner of Red Nose Day 2009, Kia Motors (UK) Limited has been really getting into the spirit of doing 'Something Funny for Money' and last week Kia dealers from all around the UK auctioned off their 'pimped' Part-Ex's to push Kia even closer to its £100,000 fundraising target.
In total, 15 Kia dealers tweaked and tuned, pimped and preened their various vehicles for entry into the BCA auction last Friday (6 March) and at the end of a bidding war, added over £7,200 to Kia's fundraising total.
Among the lots was a 'Love Machine' and even a Kia Pride but the pick of the bunch was Benfield Motors 'Tiger' which single handed raised a whopping £1,700.
Paul Philpott, Managing Director Kia Motors (UK) Limited commented; "I'm really proud of all those who took part. Red Nose Day is all about a positive change through the power of entertainment and our Kia dealers very much embraced this mission with the pimped part-ex event! Not to mention the fact that they were up against other Kia dealers to see who made the most profit at auction last Friday, so it was a matter of pride at the end of the day!"
As part of their relationship with Red Nose Day, Kia is encouraging each and every one of their customers to 'show their nose' by asking them to buy a Car Nose from their local Sainsbury's or at
www.rednoseday.com
. All they have to do then is pop it on their Kia and upload a picture of their car wearing it to Kia's special website dedicated to Red Nose Day -
www.kia.co.uk/rednoseday
. And if they register their details on the site they can also enter a prize draw to win a limited edition Picanto Red made especially to celebrate Red Nose Day 2009.
Other links:
www.comicrelief.com
,
www.british-car-auctions.co.uk
About Comic Relief
* Red Nose Day is coming on Friday 13 March 2009 and is going back to its roots, asking people to Do Something Funny for Money!
* For loads of ideas to help you Do Something Funny for Money check out www.rednoseday.com
* To make a donation, call 03457 910910 (Calls to our new 0345 number will cost the same as calls to 01 and 02 prefixed numbers and will be included as part of any inclusive minutes or discount package)
* Comic Relief's vision is to create a just world, free from poverty
* Comic Relief, registered charity 326568 (England / Wales); SC039730 (Scotland)
The Comic Relief promise
In order to run itself in a professional and effective way Comic Relief incurs necessary costs. Raising funds, making grants and organisational overheads cost real money. Despite these costs, Comic Relief is still able to promise that for every pound the charity gets directly from the public a pound goes to helping transform the lives of people living with poverty and social injustice. If Red Nose Day raises £50 million, Comic Relief will spend at least £50 million doing just that. It can make this promise because its operating budget is covered in cash or in kind from all types of supporters like corporate sponsors and donors, suppliers, generous individuals and government (including Gift Aid) as well as from investment income and interest.
Comments