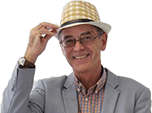 What's Coming Up at Auction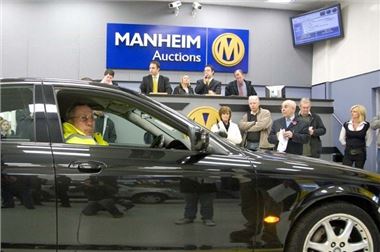 Used vehicle buyers have been flocking to
www.manheim.co.uk
to sign up to "Hammer Time!", the online vehicle search tool that gives members of the public access to used cars and vans coming up for auction at Manheim centres in the UK. In the last 12 months over 20,000 used vehicle buyers have subscribed to "Hammer Time!", which allows them to search for hundreds of thousands of cars, vans, trucks and motorbikes previously only available to the motor trade.
Manheim's "Hammer Time!" service, which was introduced nearly two years ago, gives subscribers unlimited access to search through over 600,000 used vehicles offered for sale every year through Manheim's UK network of 19 auction centres. In addition, subscribers also have the ability to view and print off specific auction catalogues and to review photographs, condition reports and detailed vehicle specifications. If buyers cannot find the exact vehicle they're looking for, email alerts can be set up to inform them as soon as the right vehicle comes up for auction. Combined with mechanical checks on many vehicles offered by Manheim, members of the public are increasingly reassured that auctions offer a great value-for-money source of used vehicles.
Since the launch of "Hammer Time!" in March 2007, Manheim is seeing over 1,700 new subscribers to the service every month. Subscribers can choose to access "Hammer Time!" for either one week (£4.99), one month (£14.99), three months (£29.99), six months (£49.99) or one year (£79.99). All fees are inclusive of VAT.
Commenting on the success of "Hammer Time!", Mike Pilkington, Managing Director of Manheim Auctions & Remarketing said: "Private buyers are always looking for the best deal and are increasingly utilising the internet to search for used vehicles. "Hammer Time!", backed by the credibility and resources of the world's largest vehicle auction company, gives them access to arguably the widest selection of those vehicles."
More on Hammer Time at
www.manheim.co.uk
BCA operates a similar system at
www.auctionview.co.uk
Comments