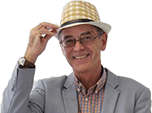 Porsche 917 in Race Retro Auction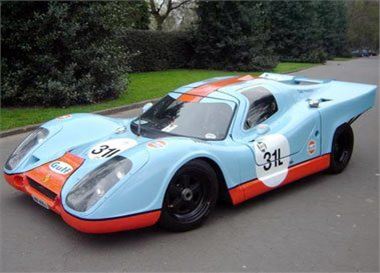 Deciding on a suitable starting order for the various competition cars which have thus far been consigned to H&H's 14 March Race Retro auction would challenge even the most gifted handicapper. The 1918 Minerva Type NN Special would probably line up on row one. Powered by a 5.7-litre four-cylinder Aster engine, the sloping-tail two-seater took some 12 years to build and has since competed at Assen, Montlhery, Loton Park, Donington Park and Prescott.
Sitting a good dozen slots further back would be the 1956 Lotus XI Series One. To desirable 'Le Mans' specification, the aluminium-bodied sports racer was driven at both Monaco and Goodwood by its former keeper, Ron Gammons. Maintained by Denis Welch for the last eight or so years, the iconic Lotus boasts a 1.5-litre four-cylinder FWB Coventry-Climax engine.
Separated by a generation, but perhaps sharing the same row, the 1966 Alfa Romeo Giulia Sprint GTA (complete with FIA HTP papers) and 1983 Renault 5 Alpine offer considerable 'tin top' thrills, while those who prefer endurance events might be drawn to the 1954 Arnolt Bristol Bolide, or the 1957 Lancia Aurelia B20 GT, both of which are potentially eligible for the Mille Miglia Storica. The Aurelia is no stranger to the limelight, being a former Lancia Motors (England) demonstrator and press car.
Delivering explosive performance and trackday fun aplenty, the twin-turbocharged 1970 / 2002 Porsche 917K Evocation and RUF-modified 2000 Porsche 996 GT3 would still be no match for the Group C / GTP cars hogging the back row. Presented as a single
lot, the fearsome Argo JM20 Chevrolet (6.7 litres) is accompanied by an Argo JM19 Chevrolet (6.3 litres) stablemate and a huge quantity of spares, including an unnumbered monocoque and chassis castings.
Headlining the motorcycle section is the ex-Carl Fogarty 1990 Honda RC30 (F1 TT and Senior TT winner), although it faces strong competition from the ex-Graeme McGregor 1984 EMC250 (an IoM TT winner), the ex-Joey Dunlop 1990 Honda RS250 and various Yamaha TD1s, not to mention two Norton Manx Replicas and a Matchless Beale G50 Replica.
Star among the road cars is the 1965 Jaguar E-type 4.2 Coupe 'Coombs Special'. A one-off prototype crafted by Frua and Italsuisse, the svelte sportscar made its international debut at the 1966 Geneva Motor Show, but proved too expensive for marque devotee and tuner John Coombs to put into production.
A break from the red and yellow examples which proliferate, the UK-supplied 1972 Ferrari Dino 246 GT proudly retains its original Argento Auteil livery and perspex headlamp covers.
Reputedly the only one of its kind known to the Vauxhall Car Club, the 1924 Vauxhall 23/60 Malvern Tourer has had just three owners since 1959. A paragon of originality, even down to its floorboards and tool tray, it would make an intriguing alternative to a post-WW1 Rolls-Royce Silver Ghost.
A Post Vintage thoroughbred with its roots in the 'Roaring Twenties', the 1932 Alvis 12/50 TJ Tourer wears replacement coachwork in the style of Cross & Ellis. Other notable entries include the 1995 Aston Martin DB7 which an Italian prince had covered in gold-, platinum- and palladium-leaf; a 1978 Rolls-Royce Corniche Fixed Head Coupe which Chris Patten owned during his governorship of Hong Kong; and a 2000 Caterham 21 with just 4,700 miles on the clock.
Entries for this exciting auction remain open until Tuesday 17 February 2009.
For information on any of the above, or to receive an entry pack, please contact H&H Limited via
www.handh.co.uk
Entry List with multiple photos of each entry at:
www.classic-auctions.co.uk/auctionlistings.php?saleid=99C
Comments