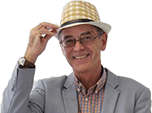 More Private Buyers at Auction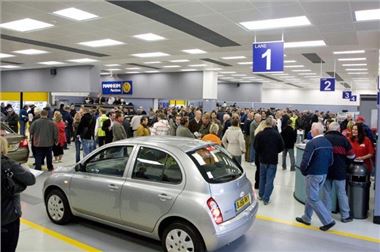 A recent regional survey of private buyers conducted by Manheim Auctions has highlighted a significant shift in the perception of the vehicle auction environment over recent years. Whereas 10 years ago considered an intimidating environment for the general public, on the back of new flagship sites like Manheim Auctions, Bristol, the auction landscape is changing. The latest survey shows that convenience, a hassle-free environment and value for money are now key factors that convince people looking for a used car or van to go to an auction.
The survey shows that nearly two thirds of those questioned learned about the auction from either a friend, a family member or through another recommendation, while 30% were first time buyers and 25% were women. The survey also shows that nearly 40% of those questioned travelled more than 50 miles to attend the auction and 10% actually travelled more than 100 miles.
Adrian Kelly, General Manager of Manheim Auctions, Bristol said: "With pressures on family budgets rising as a result of the credit crunch, we have noticed a significant increase in the number of private buyers attending auctions throughout the UK, enjoying the experience and telling their friends and families. The fact that we also have an increasing number of women attending auctions and that people are prepared to travel more than 100 miles to attend an auction reinforces our belief that we do provide an excellent service and great value for money in a friendly and supportive environment. Feedback from buyers on ease of parking, restaurant facilities and helpful staff who can explain the auction process is very encouraging."
The general public are welcome at all of Manheim Auctions car, van and motorbike centres at A1 Knottingley, Birmingham, Bristol, Colchester, Coventry, Glasgow, Gloucester, Haydock, Leeds, Leicester, Manchester, Mansfield, Middlesbrough, Northampton, Rotherham, Saltash, Washington and Wimbledon. Details of auction dates and times can be found at
www.manheim.co.uk
.
Comments