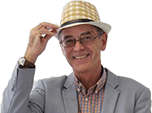 BMW & BCA EXTEND PARTNERSHIP TO DECEMBER 2011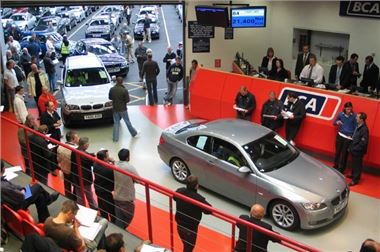 BMW Group and BCA have announced a new three-year auction partnership for Open and Closed sales for BMW & MINI UK, BMW Financial Services, Alphabet GB contracts and all BMW Virtual Sales. Around 20,000 vehicles will be sold annually under the new arrangement, which runs to December 31st, 2011.
The announcement followed an extensive market review carried out by BMW into potential suppliers and routes to market.
Sales take place at BCA Edinburgh - the only auction venue in Scotland to hold dedicated prestige sales, Brighouse, Nottingham, Bedford and Bridgwater. Every sale features BCA's Live Online service, allowing hundreds of additional buyers to compete for the desirable BMW stock over the internet.
The new programme of sales with BCA has already returned exceptional results, with 100% conversions in all Open sales staged in February, with over 1,400 cars sold for an average of 109% of CAP Clean. The BMW X3 was the top performer throughout February, averaging 116% of CAP Clean. Sales have attracted huge numbers with up to 300 buyers attending in the auction hall, with similar numbers of online bidders.
M/F
Over 1400 Live Online buyers have logged on for the BMW sales already in 2009, with over 500 cars purchased online and around £215,000 added to the sale turnover in final bids alone. A record figure of 308 buyers logged in via Live Online for the February Nottingham sale, which achieved 108% of CAP Clean.
BMW Group's Kevin Davidson commented, "We are delighted to extend this partnership with BCA for another three years. BCA has all the facilities, services and logistics capabilities in place to handle this large volume of premium and prestige vehicles swiftly and efficiently and – equally importantly - the buying power on the auction hall floor and via Live Online to deliver real results for BMW."
He added "BCA also deliver well-structured and effective marketing and promotional support, utilising the BCA website, Auction View and the latest e-marketing techniques to create awareness of the BMW sales programme."
Mark Hankey, Sales Director of BCA, said, "This is a significant partnership that will see up to 20,000 highly desirable, prime ready-to-retail BMW vehicles offered for sale at BCA nationwide every year. We are sure our buyers will be delighted with this opportunity to bid on such a superb selection of top-drawer vehicles."
More at
www.british-car-auctions.co.uk
Comments