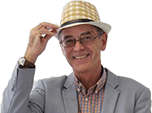 BCA Motorcycle Auction 27th February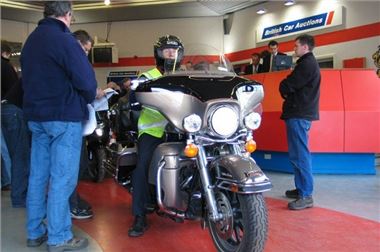 Sustained demand and limited availability of stock is keeping used motorcycle values high, says BCA. The company stages a regular monthly sale of up to 200 motorcycles at the Peterborough auction centre and the most recent sale attracted around 300 customers, including substantial export interest from European-based buyers.
BCA says the used motorcycle market is currently enjoying a significant upswing in demand, which is keeping values relatively high compared to recent months. With many people looking for transport on a budget, a motorcycle or scooter is an attractive – and cheaper – option than running a car.
BCA Peterborough Manager, Andrew McDonald commented "Our most recent specialist motorbike sale at Peterborough on 30th January attracted around 300 buyers to bid on 'bikes entered by Bank of Scotland, Police authorities, BMW Park Lane, lease and finance sources and even direct manufacturer stock. The sale averaged 112% of guide prices, with a number of individual models outperforming the guides by significantly more – Harley-Davidson was particularly strong, for example. This simply underlines the current level of demand, which is exceptional and is outstripping supply."
He continued "One notable development is the increase in the number of overseas buyers physically attending our motorbike sales. At the January event, mainland European buyers represented nearly 10% of the crowd. With the strength of the Euro against the Pound, these buyers were looking at export opportunities, particularly with the higher value sports bikes, tourers and performance machines. Interestingly, the overseas contingent was invariably outbid by the UK trade, who were prepared to go to semi-retail values to secure the right motorbikes."
BCA launched the motorcycle sales programme at Peterborough nearly three years ago and it has become established as a must-attend event for the motorcycle trade and market watchers. Bikes on offer range from tourers and high-performance sports bikes to mopeds and scooters.
BCA's next sale is on Friday 27th February at BCA Peterborough, Boongate, Peterborough PE1 5AH, commencing at 1.00 pm.
Around 200 motorbikes will be on offer. Full catalogue details and a picture of every motorbike entered for the sale will be available online through BCA's exclusive Commercial Auction View service.
www.commercialauctionview.com
.
Comments