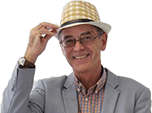 2CV Dolly Makes Huge £5,140 in Barons Classic Auction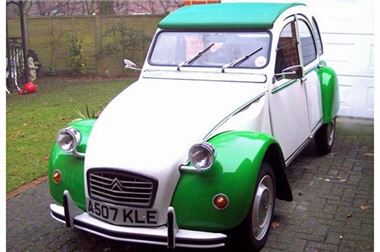 73% of the lots on offer in Barons' first sale of 2009 at Sandown Park on February 10th found new homes.
These included the rare 1926 Rolls-Royce Phantom One, with non attributed, LWB Tourer coachwork and in need of much TLC, which sold for a healthy £41,226, and - proving that the ice outside was no deterrent to thoughts of top-down motoring - the immaculate 1984 Citroen 2CV6 Dolly Special, which sold for a heartwarming £5,140, well and truly exceeding the estimate of £3,000-£4,000.
Barons' MD, Laurence Sayers-Gillan, was buoyant, "Despite blizzards, freezing fog, black ice, record breaking rain storms, floods and doom merchants trying to depress the nation every day, we had an excellent result. This continues the trend we experienced in 2008, as the December sale ended the year on a particularly high note.
"There was standing room only and a terrific atmosphere in the hall, plus over 30 telephone and commission bids arranged by viewers the day before. The horendous weather meant that entry numbers were somewhat down on our usual 50+, but that was more than counteracted by the quality of the entry. Even under normal conditions this would have been a pretty good sale - and in the prevailing conditions it was outstanding."
With the announcement that BCA have dropped dedicated Classic and Historic sales from their calendar, Barons is now the only real alternative in the South of England. With the magnificent venue at Sandown Park plus a highly professional and competitively priced service, the company looks set for another 10 years of steady growth.
Barons' next sale at Sandown Park is on March 24th. Early entries include a spectacular 1930 Nash 494 sedan limousine which
has been lovingly restored from a bare chassis up (estimate £35,000-£45,000). For further information on the sale, please visit
www.barons-auctions.com
, email
info@barons-auctions.com
or call 08454 30 60 60.
Full results of the February 10th sale appear below. Prices shown all include commission so are actual prices paid.
1998 Audi A8 2.8 £1,907.00
1992 Bentley Continental R £27,329.00
1984 Citroen 2CV6 Dolly Special £5,140.50
1986 Ford (Europe) Capri 2.8i Special £2,241.50
1987 Ford (Europe) Brooklands Capri £3,356.50
1959 Ford (USA) Skyliner Retractable £15,342.75
1966 Ford (USA) Mustang GT350-H £17,015.25
1970 Jaguar SI XJ6 4.2 Saloon £4,081.25
1972 Jaguar E-Type S3 FHC £13,112.75
1987 Jaguar XJS 5.3 HE Coupe £6,701.50
1993 Jaguar Sovereign 4.0 Saloon £1,584.00
1968 Jaguar MkII Saloon £7,816.50
1972 Mercedes 250CE (W114) £1,484.00
1983 Mercedes 280E (W123) £1,962.75
1993 Mercedes E320 Cabriolet £7,259.00
1992 Mercedes 500SE (W140) £1,684.00
1928 Pontiac Six Doctors Coupe £11,273.00
1992 Porsche 911 Carrera 4 (964) £7,593.50
1972 Porsche 914/4 1.7 Targa £8,374.00
1992 Porsche 928S4 £7,677.13
Registration Number PAM 956 £1,172.50
1926 Rolls-Royce Phantom One £41,226.50
1984 Rolls-Royce Silver Shadow I £8,151.00
1996 Rover Mini Sprite £3,468.00
1973 Rover P5B Coupe £5,586.50
1994 Rover 820Si £984.00
1993 Vauxhall/Wilcox Carlton 2.6 Limousine £834.00
More at
www.barons-auctions.com
Comments