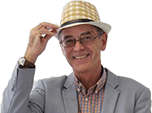 Prices Generally Up at Auction Today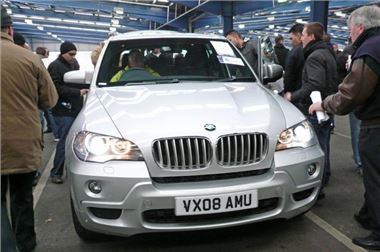 Sky News was there reporting live by satellite. I don't know what the message was, but from what I could see demand for the right cars is exceeding supply and prices are actually rising. I'll give you some examples later.
However, with this happening at a time when manufacturers like Honda are about to shut down for four months and everyone else is working short-time, prices can only continue to rise, and not just now but for years to come. Fewer new cars now mean fewer used cars in the future and if demand for used cars holds up they can only get dearer, as they have before in the years following a slump.
Some prime examples were £12,150 paid for a 16k mile 2007/57 MINI Cooper diesel, £6,000 for a 2,000 mile 08 reg Peugeot 107 Urban and even small Fords seem to have hopped on the elevator with £4,000 being paid for year old Kas and £5,050 for an 11k mile 2007/57 Fiesta 1.2 Style Climate.
The biggest shock to me was £38,800 for a 9k mile BMW X5 3.0d M Sport auto, list for which is £44,845 without a tax disc, proving demand is still there for big 4x4 SUVs, as long as they are the right ones.
But you can still make a useful saving on a decent car at auction. For example, £11,400 bought a 16k mile 08 reg Mondeo IV 2.0TDCI Zetec auto estate, £8,000 grabbed a 33k mile 2007/57 Hyundai 1.6CRDI Premium hatch, and while the 2.5 6 cylinder engine and manual gearbox are not a happy combination in the Lexus IS250, you could have had a 25k mile 2006/56 for just £6,450.
The 7k mile 08 reg Lexus LS600h didn't sell for a top bid of £54,800, suggesting that, though it's an outstanding car, a new price of £79,480 might just be a bit too much.
Here's the list. As usual, 's' means sold. 'p' means top provisional bid, 'pc' means provisional, but close. 'n/s' means not sold. 'n/w' means miles not warranted. 'MNW' means unknown mileage. 'dmg' means damaged. D/R means damaged and repaired. 'fl' means facelift. Extras like 'lthr' and 'sat' are specified when they are not standard.
All from the Lloyds TSB Autolease Live Online Section:-
Audi A4 B7 2.0SE Multitronic, 07 reg, 26k miles £9,400s
Audi A4 B7 2.0TDI 170 S Avant, 2007/57, 24k miles £15,900s
Audi A6 2.0TDI SE, 2005/55, 115k miles £5,150s
Audi A6 2.0TDI SE, 2005/55, 98k miles £6,300s
BMW 120d Sport, 2005/55, 590k miles £8,100s
BMW E46 320D 150 ES, 2004/54, 118k miles £4,000
BMW E90 320i SE auto, 2005/55, 19k miles £10,900
BMW E90 320D SE, 2005/55, 100k miles £7,000
BMW E90 320D SE, 2005/55, 53k miles £8,500
BMW X3 2.0dSE, man, 2005/55, 38k miles £11,600s
BMW E60 525d SE auto, 2004/54, 119k miles £8,100s
BMW X5 3.0iSE auto, 2004/54, 117k miles £9,900s
BMW X5 3.0d M-Sport auto, 08 reg, 9k miles £38,800s
Citroen C2 1.4HDI SX, a/c, 2006/56, 23k miles £5,300s
Citroen C3 Pluriel 1.6 16v, 2004/54, 42k miles £3,000s
Citroen C4 1.4LX, 2005/55, 31k miles £3,450s
Ford Ka 1.3 70 Style, 2008/57, 6k miles £3,950s
Ford Ka 1.3 70 Style, 2008/57, 7k miles £3,950s
Ford Ka 1.3 70 Style, 2008/57, 6k miles £4,000s
Ford Fiesta 1.2 Style Climate 3-dr, 2007/57, 11k miles £5,050s
Ford Focus II 1.6LX estate, 2005/54, 66k miles £3,100s
Ford Focus 2.0 CC-3 conv, 2008/57, 2k miles £9,200s
Ford Mondeo III 1.8LX estate, 05 reg, 130k miles £2,000s
Ford Mondeo III 2.0TDCI 115 LX, 2006/55, 56k miles £4,125s
Ford Mon IV 2.0TDCI 130 Zet aut est, 08 reg, 16k miles £11,400s
Honda Civic 1.7CTDI SE, 2005/54, 82k miles £3,700s
Honda CR-V 2.2iCDTI Sport, 05 reg, 83k miles £4,500s
Honda CR-V 2.2iCDTI Exec, sat, 2005/55, 97k miles £7,500s
Hyundai i30 1.6CRDI Premium, 2007/57, 32k miles £8,000s
Hyundai Coupe 1.6S, 2005/55, 21k miles £5,000s
Jaguar S-Type 2.7dv6 port auto, 06 reg, 23k miles £12,600s
Lexus IS250 Sport manual, 2006/56, 25k miles £6,450s
Lexus LS600h hybrid, 08 reg, 7k miles £54,800p
Mercedes C220CDI Eleg est, man, 05 reg, 113k miles £5,550s
Mercedes C200CDI Classic auto, 2005/54, 122k miles £5,400s
Mercedes CLK 280 Eleg conv, aut, 06 reg, 60k miles £13,700s
Mercedes CLK 200K A/G conv, man, 2006/56, 20k miles £14,550s
Mercedes E220CDI A/G 4-dr, man, 04 reg, 118k miles £6,250s
Mercedes E280CDI A/G est, auto, 2005/55, 77k miles £10,000s
MINI Cooper 1.6 diesel, a/c, 2007/57, 16k miles £12,150s
Peugeot 107 1.0 Urban 5-dr, 08 reg, 2k miles £6,000s
Peugeot 206 1.4HDI S 5-dr, 2005/55, 50k miles £3,900s
Peugeot 407 2.0HDI 136 SE SW, 2005/55, 53k miles £5,100s
Range Rover Sport 2.7TDV6 auto, 2006/56, 27k miles £19,000s
Renault Modus 1.5DCI 86 autoclutch, 06 reg, 28k miles £4,250s
Renault Megane CC 1.6 Priv, 06 reg,14k miles £6,000s
SAAB 9-3 2.0T Aero 4-dr, 04 reg, 99k miles £3,550s
Skoda Octavia 2.0TDI L&K estate, sat, 2006/55, 118k miles £4,400s
Skoda Octavia 2.0TDI Eleg estate, sat, 2005/55, 97k miles £4,500s
Toyota Prius II T-Spirit, 08 reg, 24k miles £13,800s
Vauxhall Astra 1.7CDTI 100 CL est, 2005/55, 106k miles £3,200s
Vauxhall Astra 1.7CDTI 100 CL est, 2005/55, 81k miles £3,300s
VW Fox 1.2, 08 reg, 108 miles £4,950s
VW Golf V 1.9TDI Sport 5-dr, 2005/55, 100k miles £5,200s
VW Passat 2.0TDI 140, 2006/56. 19k miles £8,650s
VW Touareg 2.5TDI Alt auto, 2006/56, 28k miles £16,300s
BCA Prestige direct link
www.bca-europe.com/prestige
For full details of Classic sales, please contact the 'Classics from BCA' Information Helpline on 01252 877317 or email
classics@bca-group.com
. Catalogue details and illustrations are displayed on the BCA site at
www.classic-car-auction.co.uk
.
Sorry, no listing yet for February sales at BCA Blackbushe, but MASSIVE VW FINANCE MEGA SALE, Tuesday 3rd February, starting 10.30am and also Live Online. Audis, SEATs, Skodas and VWs. More than 200 cars.
As always the best way to look for a specific car coming up at a BCA auction or to pre-check a day's sale is to visit
www.auctionview.co.uk
If you are a BCA account holder this service also now gives composite price information (average auction price, CAP and Glass's) and now allows you to buy a selection of cars directly on-line.
Please Note BCA Now Charges All Private Buyers a £23.50 VCA New Keeper Transfer Fee. On behalf of the vendors, BCA is required to notify DVLA via the V5C of changes of ownership.
For sales at BCA Edinburgh, click here for full details:
www.british-car-auctions.co.uk/main.asp?page=60
For BCA online auctions go to
www.bca-online-auctions.co.uk
. Two types of sale: Live Online and Open Tender. These are only available to BCA MyBCA Loyalty Card holders.
BMW group sales at BCA
www.british-car-auctions.co.uk/Default.aspx?page=2537
BCA's exclusive Commercial Auction View service at
www.commercialauctionview.com
.
BCA Peterborough stages Motorbike sales on the last Friday of each month, with high volume Super Sales featuring 'bikes from Black Horse every two months. (Next Super Sale on 25th January). Sales start at 1pm and all are welcome to attend. There is secure motorcycle parking on the day and an expert and enthusiastic Sales Team on hand to answer questions. Viewing is on the morning of the sale and BCA can arrange transport to anywhere in the UK.
Full catalogue details and a picture of every motorbike entered for the sale will be available online in advance through BCA's exclusive Commercial Auction View service (
www.commercialauctionview.co.uk
).
For future police sales at West Oxfordshire Motor Auctions. Visit
www.woma.co.uk
, click on 'stocklist', then click on search, or use the faxback on 0906 3080 953 at 60p per minute. Sales are held on Tuesday and Thursday evenings from 5.30pm.
Brightwells HUGE WEEKLY 4x4 SALE takes place every Tuesday at Easter's Court on the A49 by-pass, Leominster, Herefordshire, start time 11.00am, phone: 01568 611325, website:
www.brightwells.com
Comments