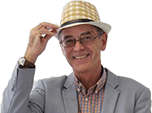 BCA Pulse Shows Auction Prices Rising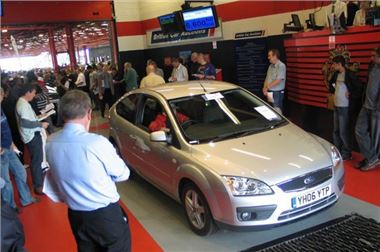 According to BCA's latest Pulse report, average used car values incrfeased for the second month running in December, but remain well behind where they were a year ago when the financial crisis was beginning to unfold. Used values appear to have stabilised in the second half of 2008, following large falls in value earlier in the year.
BCA's Communications Director Tony Gannon commented "Used cars currently represent exceptional value for money and the fact that values have stabilised in recent months is encouraging, particularly in view of the large falls we experienced earlier in the year."
"When consumer confidence improves, we may well see prices rise again but there is little to suggest such a scenario occurring in the short term."
For 2009, BCA is publishing the Pulse price report every month in digital format. The report will be available to download from the Auction View website and BCA account customers can subscribe to receive the report electronically, free of charge.
BCA's Tony Gannon commented "With used car prices moving so fast due to the unprecendented economic conditions, BCA now offers an unrivalled range of price information for customers with this regular monthly report, as well as weekly and rolling monthly composite values available via Auction View."
December Report - Overview
Average used car values crept up for the second month running, with December ending up £13 ahead of the average figure recorded in November. Year on year figures, however, show that average values this year are £935 behind 2007's figures. Performance against CAP improved by nearly one point over the month, but is over 3.5 points behind the figure recorded in December 2007.
Average Sales Data - All Sectors
All sectorsAge (mths)MileageAv Sold (£)Av CAP (£)Vs CAP (%)
Nov 0754.46559865512592593.03
Dec 0752.39552585771613694.06
Jan 0853.04544425880612695.99
Feb 0854.32549935853604496.84
Mar 0856.55556665400565795.47
Apr 0856.36552815406577793.58
May 0855.71557495462588892.76
Jun 0855.24553805115555992.02
Jul 0854.58556234949548490.25
Aug 0854.22552644765528490.18
Sep 0854.71546964812524191.82
Oct 0853.93549164743521790.92
Nov 0851.92539064823538489.59
Dec 0852.23540274836534690.46
Used car values stabilised over the second half of the year, having been on a rollercoaster in the latter months of 2007 and the first half of 2008. High to low average values varied by over 13% in the first six months, but in the second half of the year, the variance was just over 4.1%. In effect the market has become much more restrained and less subject to large monthly swings in value.
December overview by sector
While overall average monthly used car values rose in December, not every sector enjoyed an increase in values.
According to BCA's figures, values for Fleet & Lease cars fell by £125 (2.2%) while average Part-Exchange values climbed by just £31 (1.5%). Nearly-New values continued to fall, although just £76 (around half of one percent) was taken off the average value in December, which fell to £14,100.
Fleet & Lease Sector
Average monthly Fleet & Lease values fell to £5,471 in December, from £5,596 the previous month. CAP performance rose by just over half a point to 89.5%. Year-on-year, average fleet and lease values in December were nearly £1,000 behind those recorded in 2007, while average CAP Clean performance has fallen by over six points.
Perhaps surprisingly, other parameters have moved little over the past 12 months, with both average age and mileage slightly down in December 2008 compared to 2007. This suggests that contract extensions in the leasing sector have not been adopted as was expected by many commentators.
Fleet & Lease Sector by Month
Fleet/LeaseAgeMileageAv Sold (£)Av CAP (£)Vs CAP (%)
Sep 0739.50480466658691096.34
Oct 0739.57495296729707695.09
Nov 0739.53495886514695093.72
Dec 0739.39503266412679594.36
Jan 0838.94480466726700596.02
Feb 0839.35482566712693596.78
Mar 0839.76477466619687196.34
Apr 0839.50474246642703194.47
May 0839.49487726428690693.08
Jun 0839.27476746189668892.53
Jul 0839.28487205860651190.00
Aug 0839.11480765786640890.29
Sept 0839.13471005857636392.05
Oct 0838.84480175724630290.82
Nov 0838.46472895596629288.94
Dec 0838.39475895471611089.54
Part-Exchange Sector
With pressures in the new car retail market, fewer part-exchange vehicles have been reaching the wholesale sector. This relative shortage of what is often desirable budget-priced stock has kept values on an even keel in recent months.
In a similar fashion to the fleet & lease sector, the second half of the year has been relatively much 'quieter' in terms of price swings, with values sitting around the £2,000 mark. The average performance against CAP Clean improved marginally against November, but has been sitting around the 87% mark for a number of months.
Market Dynamics
The tail-end of 2008 saw the financial crisis tighten, leading to several significant high street names succumbing to the pressure including Woolworths and MFI, while in the motoring sector there continued to be sizeable year-on-year falls in new car volumes.
In contrast, used car wholesale volumes have held up reasonably well and values appear to have bottomed out – certainly the rate of decline has slowed. The budget end of the market remains busy, but there is a definite watershed in demand at around £5,000 – which can be seen as the upper limit of affordability with finance being hard to come by for retail buyers. Inventory depreciation remains a critical factor for any organisation holding large volumes of vehicles.
There can be little doubt that consumers still feel under pressure. Despite the significant cuts in the Bank base rate and the fall in VAT, the only real benefits so far have been felt by those with tracker mortgages. Add to this the spectre of rising unemployment and it is easy to see why markets for big-ticket items are stalling in every sector – not just the motor industry.
Until motorists find it easier to raise finance and some confidence returns to the consumer marketplace, there is nothing to suggest that used car values are going to climb in the short term – but even so 2009 should not see a repeat of the price patterns experienced in 2008.
The first few months of any year are traditionally among the strongest for used car sales and given that used cars have never been better value for money or more affordable, we might see some improved levels of activity in the first quarter – which hopefully will set the scene for the rest of the year.
More at
www.bca-europe.co.uk
Comments