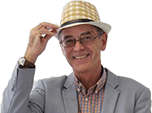 More Fantastic Bargains at Auction Today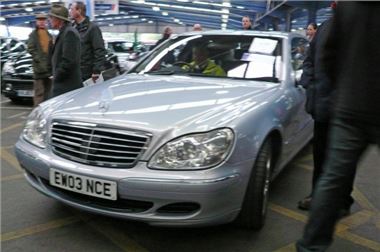 A scant 5 years ago, this 82k mile Mercedes S600 twin turbo V12 cost someone way over £90,000. Yet today, despite a postponed VED penalty, it was knocked down for £10,250.
Every Mercedes today was a bargain. A 2006/56 CLS 320CDI only £17,100. A 2005/55 CLK 350 convertible only £14,300. 2005/55 C200CDI Classic auto a mere £7,450. And a 99T SLK230K just £3,650.
Lots of choice, as well. 2006/56 Lexus IS220 diesel for £10,300. 07 Mitsubishi Grandis 2.0 D-ID Warrior, £8,700. Cute Colt 1.5 D-ID Equippe 3-dr, £3,150s
BMWs far from dear. But following a 40k mile 2005/55 BMW 120D Sport, sold for £8,200, was a 32k mile 2005/55 Toyota Prius II T-Spirit, and that sold for a hefty £10,300s, despite a similar new car price tag.
Seems that perception can still get in the way of value. And be ruthlessly exploited.
Here's the list. As usual, 's' means sold. 'p' means top provisional bid, 'pc' means provisional, but close. 'n/s' means not sold. 'n/w' means miles not warranted. 'MNW' means unknown mileage. 'dmg' means damaged. 'fl' means facelift. 's/r' means sunroof. Extras like 'lthr' and 'sat' are specified when they are not standard.
Ex-Fleet
Audi A4 B7 2.0TDI 140 SE, 2005/55, 35k miles £7,900s
Audi A4 B7 Avant 2.5TDI S-Line, 06 reg, 53k miles £9,950s
Audi TT 1.8T 190 FWD, 06 reg, 42k miles £9,400s
Audi A6 1.9TDI Avant Final Ed Multi, 2005/54, 110k miles £4,625s
BMW 120D Sport, 2005/55, 40k miles £8,200s
BMW 120D M Sport, 06 reg, 52k miles £9,000p
BMW 325i SE auto, 2005/55, 88k miles £7,250
BMW X3 2.0D SE, lthr, 2006/56, 20k miles £12,800s
BMW 530D 231 SE auto, lthr, 2006/56, 32k miles £13,700s
Chrysler Voyager 2.5CRD SE, 05 reg, 35k miles £5,100s
Ford KA 1.3 70 Style, 2007/57, 6k miles £3,500s
Ford Fiesta 1.2 Style Climate 3-dr, 2006/56, 20k miles £4,250s
Ford Fiesta 1.2 Style Climate 3-dr, 2007/57, 13k miles £4,500s
Ford Fiesta 1.2 Style Climate 3-dr, 2007/57, 9k miles £4,775s
Ford Focus 1.8TDCI 100 LX est, 04 reg, 56k miles £3,150s
Ford Focus II 1.6TDCI 110 Zetec, 2005/55, 46k miles £4,650s
Ford Focus II 1.8TDCI Titanium, 2005/55, 52k miles £4,950s
Ford Mondeo 2.0TDCI 115 LX Est, 2005/55, 85k miles £3,100s
Ford new Mondeo 2.0TDCI 140 Zetec, 08 reg, 23k miles £9,000p
Ford Galaxy 1.0TDCI 130 Zetec, 06 reg, 27k miles £7,650s
LandRover Disco 3 2.7TVV6 auto. 2006/55, 185k miles £7,950s
Lexus IS220D 175, 2006/56, 22k miles £10,300s
Lexus LS460 SE-L, 2007/56 33k miles £25,800p
Mercedes C200 CDI Classic auto, 2005/55, 32k miles £7,450s
Mercedes CLK350 A/G Con, sat, 2005/55, 35k miles £14,400s
Mercedes E270CDI A/G Est, 2005/54, 119k miles £6,450p
Mercedes CLS320CDI 7G, 2006/56, 67k miles £17,100s
Mercedes S600 bi-turbo L, 03 reg, 82k miles £10,250s
MINI Cooper Mk I 1.6, 2005/55, 31k miles £6,600s
MINI Cooper Mk I 1.6, 06 reg, 29k miles £6,250s
Mitsubishi Colt 1.5 D-ID Equippe 3-dr, 2005/55, 50k miles £3,150s
Mitsubishi Shogun 3.2 D-ID Eleg auto, 2006/56, 43k miles £9,800s
Peugeot 307 1.4HDI S 5-dr, 2005/54, 97k miles £2,400s
Peugeot 307SW 1.6SE 5-st auto, 05 reg, 36k miles £3,850s
Peugeot 407 1.6HDI 110 S, 2004/53, 118k miles £2,300s
Renault Laguna 1.9 Dynamique est, 04 reg, 106k miles £2,025s
SAAB 9-3 1.9D 120 Linear Sport, 2005/55, 73k miles £3,400s
Suzuki Grand Vitara 2.0i 16v 5-dr, 08 reg, 101 miles only £8,900s
Toyota Corolla Verso 2.0D-4D 7str, 05 reg, 108k miles £4,525s
Toyota Prius II T-Spirit, 2005/55, 32k miles £10,300s
Vauxhall Corsa 1.2 Life, 2007/57, 11k miles £5,050s
Vauxhall Astra 1.6 Club Estate, 05 reg, 122k miles £2,250s
VW Golf V 1.9TDI TDI SE DSG, 06 reg, 63k miles £6,250s
VW Golf Plus 2.0TDI DSG, 2005/55, 26k miles £6,900s
VW Passat 1.9TDI Highline, 2004/53, 42k miles £4,950s
Part-Exchanges
FIAT Multipla 1.9JTD115 ELX, 03 reg, 61k miles £2,000s
Jaguar X-Type 2.5V6 SE, 2001/51, 72k miles £1,900s
Mercedes SLK 230K, 1999T, 104k miles £3,625s
Mitsubishi Grandis 2.0 D-ID Warrior, 06 reg, 35k miles £8,700s
Nissan Micra 1.5DCI 65 SE 3-dr, 2004/53, 65k miles £2,525s
Peugeot 107 1.0 Urban Move 5-dr, 2007/57, 6k miles £4,900s
Renault Clio 1.2 Expression, 2002/52, 59k miles n/w £2,200s
Rover 45 1/8 Spirit S, 2002/52, 53k miles n/w £850s
Toyota MR2.1.8 VVT-I, 2000X, 92k miles n/w £2,300s
Volvo V50 2.0D SE Sport, 06 reg, 51k miles £7,200s
BCA Prestige direct link
www.bca-europe.com/prestige
Classic Auction Next Tuesday
A stunning Porsche 911 Turbo will be one of the stars of the show in BCA's special Christmas Classic sale at the Blackbushe auction centre on Tuesday 2nd December commencing at 12 Noon.
BCA will offer a wide selection of modern sporting classics, luxury limousines and collectable cars spanning the years of motoring history – and being Christmas – there will be something to tempt the most discerning of palates. BCA Manager Robin Lawton commented "Car enthusiasts and collectors might need to clear a bit of extra space underneath the Christmas tree this year because we have some wonderful classics on offer at Blackbushe."
The 1997 Porsche 911 993 Turbo is finished in Speedline Yellow and has some significant options over the standard Turbo specifications, including a 430 horsepower upgrade, electric sun-roof and air-conditioning, factory supplied yellow brake callipers, the distinctive 'curled lip' GT2 front splitter and adjustable GT2 rear aerofoil, 18-inch Car Graphics Racing alloy-wheels and a sports exhaust system. The interior of the cabin is trimmed in black leather and the car is extremely well presented throughout, with a recorded mileage of just over 43,000. This distinctive 911 Turbo is estimated to sell for over £40,000.
A second 911 from an earlier generation is also on offer at Blackbushe. The 1983 911 SC Targa is finished in black and is also in excellent cosmetic condition. It has a replacement hood and the red and black leather upholstery has been renewed. Mechanically sound throughout, the car has obviously been well cared for over the years. Estimated at under £10,000 this surely represents value for money for the Porsche enthusiast.
Dating from 1956, the Bentley S1 Saloon on offer at Blackbushe was the subject of an extensive restoration some ten years ago. The coachwork was refurbished, the car was repainted in British Racing Green and the interior re-trimmed in tan hide. Offered in superb cosmetic condition, this Bentley has seen minimal use in recent years and is offered for sale with an extensive history file detailing the restoration, an MOT certificate current until March 2009 and a V5C registration document. Expect to pay in excess of £20,000 to secure this elegant car.
The 1967 Alvis TF21 Sports Saloon is one of the last of a great line of motorcars from the manufacturer. Just 106 examples of the TF21 were built by the time Alvis ceased production mid-way through 1967, with eighty having sports saloon coachwork such as the example on offer at Blackbushe. The car has had just three owners from new, and has seen minimal use, having covered less than 1000 miles in the past seven years. The recorded mileage of 30,250 is believed to be genuine. Finished in light blue with blue leather trim, the car is to original specification throughout, with the exception of a Kenlowe electric cooling fan and a stainless steel exhaust system. Some refurbishment is required but this nevertheless seems excellent value with an estimate around £7,000.
The Jaguar E-Type was built in the mid-1970s for the Modsports race series of the time and is based on a 1961 flat floor coupé. Reportedly one of the quickest E-Type racers running in its day, it also took part in the Brighton Speed Trials in 1977 and 1978 and was last raced in the late 1970s before being placed in storage. The car was to sustain damage to its paintwork during the hurricane of 1987 when the roof was blown off the building it was stored in, and consequently the car is offered requiring some refurbishment and restoration. Once sorted, this car should prove ideal for track days, hill climbs or sprints as it delivers phenomenal acceleration. It comes with various spares including extra wheels and tyres and clearly has enormous potential as a racer. It is estimated around £10,000.
The 1957 Jaguar XK150 is a UK production car that retains its original Worcestershire registration number. The car has been the subject of an extensive restoration in recent times and looks stunning in its livery of Carmen red with dark red leather trim. The car is fitted with a manual gearbox with overdrive and the engine has been recently overhauled. This fine XK150 is sure to provide considerable enjoyment to its new owner and it is estimated around £40,000.
The sale commences at the Blackbushe auction centre at 12 Noon, on Tuesday 2nd December commencing at 12 Noon, with viewing on the morning of the sale from 9.30 am and from 10.30 am to 5.00 pm on Monday, 1st December. Entrance is by catalogue only, priced at £18.00 (admits two). The Blackbushe auction centre is located on the A30 between Camberley and Basingstoke.
For full details of the sale, please contact the 'Classics from BCA' Information Helpline on 01252 877317 or email
classics@bca-group.com
. Catalogue details and illustrations are displayed on the BCA site at
www.classic-car-auction.co.uk
.
As always the best way to look for a specific car coming up at a BCA auction or to pre-check a day's sale is to visit
www.auctionview.co.uk
If you are a BCA account holder this service also now gives composite price information (average auction price, CAP and Glass's) and now allows you to buy a selection of cars directly on-line.
Please Note BCA Now Charges All Private Buyers a £23.50 VCA New Keeper Transfer Fee. On behalf of the vendors, BCA is required to notify DVLA via the V5C of changes of ownership.
For sales at BCA Edinburgh, click here for full details:
www.british-car-auctions.co.uk/main.asp?page=60
For BCA online auctions go to
www.bca-online-auctions.co.uk
. Two types of sale: Live Online and Open Tender. These are only available to BCA MyBCA Loyalty Card holders.
BMW group sales at BCA
www.british-car-auctions.co.uk/Default.aspx?page=2537
BCA's exclusive Commercial Auction View service at
www.commercialauctionview.com
.
BCA Peterborough stages Motorbike sales on the last Friday of each month, with high volume Super Sales featuring 'bikes from Black Horse every two months. (Next Super Sale on 25th November). Sales start at 1pm and all are welcome to attend. There is secure motorcycle parking on the day and an expert and enthusiastic Sales Team on hand to answer questions. Viewing is on the morning of the sale and BCA can arrange transport to anywhere in the UK.
Full catalogue details and a picture of every motorbike entered for the sale will be available online in advance through BCA's exclusive Commercial Auction View service (
www.commercialauctionview.co.uk
).
For future police sales at West Oxfordshire Motor Auctions. Visit
www.woma.co.uk
, click on 'stocklist', then click on search, or use the faxback on 0906 3080 953 at 60p per minute. Sales are held on Tuesday and Thursday evenings from 5.30pm.
Brightwells HUGE WEEKLY 4x4 SALE takes place every Tuesday at Easter's Court on the A49 by-pass, Leominster, Herefordshire, start time 11.00am, phone: 01568 611325, website:
www.brightwells.com
Comments