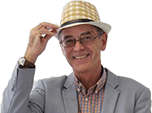 Classic Sales 7th and 21st October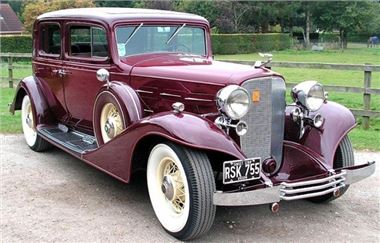 BCA holds its autum Classic and Collector's car auction at its Blackbushe auction centre on 7th October, viewing from 9.30am; sale starting at 12.00noon. Entries as follows:-
Lot Year Make/Model Estimate
18 1948 Chevrolet Stylemaster Utility £15,000 - £17,000
12 1949 Triumph 2000 Roadster (Ex-Jersey) £7,500 - £8,500
24 1949 Humber Super Snipe Tickford Drophead Coupé £15,000 - £17,500
41 1955 Austin A30 5cwt Van (Ex-Alan Titchmarsh) £2,350 - £3,000
21 1958 MGA Roadster (Successful Historic rally contender) £15,000 - £17,000
6 1959 Austin A35 £1,450 -£1,750
36 1963 Morris Minor 1000 £2,750 - £3,250
34 1964 Jaguar Mk 2 3.8 £18,000 - £20,000
39 1964 Austin A40 Mk II £1,250 - £1,500
31 1964 (donor vehicle) Jaguar D-Type Replica by LR Roadsters £27,000 - £32,000
22 1968 Aston Martin DBS (In storage last 6 years - needs recommissioning - 69,000 miles believed correct) £5,000 - £6,000
44 1968 Burlington Arrow Special (1275 BMC 'A' Series - powered) £2,750 - £3,250
28 1969 Jaguar E-Type Series II Roadster £20,000 - £23,000
9 1970 Triumph Vitesse Mk II Convertible (restored at a cost in excess of £20,00) £6,000 - £7,000
45 1973 MG B Roadster (Uprated 2-litre engine fitted) £3,500 - £4,000
10 1974 Porsche 911 Targa £8,250 - £9,500
7 1974 MGB GT £2,200 - £2,500
32 1974 Triumph Dolomite 1850 (5,926 miles from new) £2,750 - £3,500
37 1974 Triumph TR6 £8,500 - £9,500
42 1975 MG B GT V8 £4,000 - £5,000
14 1976 Triumph 2000 C £1,850 - £2,450
26 1976 Chevrolet Corvette £8,500 - £9,500
3 1977 Austin Princess 2200 HL Limousine £1,500 - £1,800
16 1978 Rolls-Royce Silver Shadow II £5,000 - £6,000
15 1979 Mini Van (Recent extensive restoration) £4,500 - £5,000
1 1980 Mercedes-Benz 280 CE No reserve
40 1987 Mercedes-Benz 500 SL (Extensive service history) £8,000 - £9,000
13 1987 Mercedes-Benz 300 CE £1,800 - £2,250
27 1988 Mercedes-Benz 300 SL £12,500 - £14,500
43 1989 Bentley Eight £6,750 - £7,500
17 1990 Mercedes-Benz SL 500 (36,288 miles) £5,000 - £6,000
20 1990 Ferrari Testarossa (23,000 miles) £33,000 - £38,000
29 1990 Lotus Elan M100 £4,500 - £5,500
8 1991 Jaguar XJS Coupé £2,450 - £2,850
11 1992 Bentley Turbo R (50,000 miles - extensive history) £10,000 - £11,000
5 1993 Jaguar Sovereign 4.0 £1,500 - £1,850
2 1993 Volvo 480 ES £1,250 - £1,600
33 1994 Mercedes-Benz 220 CE £3,000 - £3,500
38 1994 Bentley Brooklands £12,000 - £14,000
46 1996 Jaguar XJ Sovereign 4.0 LWB £2,000 - £2,500
19 1996 Jaguar XJ6 Executive (The property of Herbert Lom) £3,000 - £3,500
4 1997 MGF £2,000 - £2,400
35 1998 Mini Cooper (19,875 miles - one owner) £4,500 - £5,000
30 1999 Mercedes-Benz SL 320 £11,000 - £13,000
23 2002 Aston Martin DB7 Vantage Volante £29,000 - £32,000
25 Make-A-Wish® Charity Lot - Two tickets for Aldershot Football Club
* Denotes Left Hand Drive
For full details of the Sale and any further information, please contact: Robin Lawton or Peter Bourne
Tel: (01252) 877317 / (01252) 878555
Entry to all Sales and Previews by catalogue only, priced £18.00 - admits two. Catalogues are available to pre-order by telephoning Sue Carter on (01252) 743329 or at the venue on the day.
More at
www.bca-classics.co.uk
FINAL CALL FOR ENTRIES at BARONS, SANDOWN PARK, OCTOBER 21ST
Entries for Barons' sale of classic, historic and sports cars at Sandown Park, Surrey (October 20th/21st) close on Monday 13th October. Barons' penultimate sale of the year promises to be a stylish and sporty affair, headed by a stunning 1933 Cadillac 370C Fisher-bodied V12 Sedan, a 1998 Ferrari 355 F1 GTS with Formula One paddle-style gear change, and a superb 1953 Austin-Healey 100/4.
Cadillac was the only American automotive manufacturer to make a profit during the previous Great Depression, and the luxurious machine on offer at Barons was built during the worst year of those financially turbulent times. This particular 370C Fisher-bodied V12 Sedan would have cost just under $4,000 new, at a time when the average annual income in the US was $1,550. It spent six years in a Manchester museum, after being imported by Thornbury Classics, and has more recently been in a private collection. Estimate £45,000-£50,000.
The sports cars on offer include a 1998 355 F1 GTS with Formula One style, paddle shift, semi-automatic transmission, which has covered just 22,250 miles from new. Featuring uprated suspension, steering and brake callipers, and the factory fitted Fiorano handling kit, it carries an estimate of £40,000-£45,000.
Historic British sporting machines are represented by an immaculate 1953 Austin Healey 100/4 which is believed to have been restored by the great marque specialist Denis Welch (£25,000-£30,000), while slightly more contemporary British sports car style can be found in the form of a head-turning supercharged 1990 Morgan Plus 8 (£21,000-£23,000).
Fans of American muscle cars will be drooling over the 1966 Mustang, a genuine factory 4-Speed manual rebuilt as a Hertz GT350H which will have covered less than 200 miles since being completed. The car has been stripped to a bare shell, repainted in Ford metallic black with gold Le Mans stripes and GT350H side decals,and has the correct Shelby period alloy wheels, steel-framed, lightweight hood, 'perspex' rear quarter windows, side scoops, Cobra air cleaner, Cobra alloy rocker covers, Shelby chassis plate, Shelby sill plates, Shelby fuel filler cap and Shelby internal decals. This magnificent looking machine has a freshly rebuilt 302 engine, which is mated to the rare and desirable 4-speed, manual gearbox. The car is offered complete with an original Hertz colour advertisement for the GT350H. Estimate: £20,000-£25,000.
Those who prefer a little more sedate – though no less stylish – form of transport also have much to choose from, including a fine 1973 Rolls-Royce Corniche convertible, which has recently benefited from over £7,000 worth of expenditure (estimate £16,000-£20,000).
Classic MkII Jaguars are always popular, and the highly original 1960 3.8 auto example on offer should have a strong appeal. Finished in green with suede green interior, the car has been cosseted, and never taken out in wet weather and is estimated at £11,000-£13,000. If this is too rich for your wallet, there is also a very nice 1963 Daimler 2.5 V8 Saloon on offer, which has had just two owners in the last 28 years. Finished in black and sitting on chrome wire wheels, this attractive MkI alternative is estimated at just £5,500 to £6,500.
Bid in the saleroom, on the phone or online
Would-be buyers can bid in the saleroom on October 21st, over the phone or bid and buy online, via www.i-bidder.com. The i-bidder process is simple and convenient, allowing buyers to see the lots on their home or office computer at the same time as they appear in the sale room, and make real-time bids on them.
Viewing is on Monday, October 20th from 3pm to 7.30pm and Tuesday, October 21st from 9am. The sale starts at 1.30pm on the 21st.To consign a car for this auction, or to find out more about the cars already consigned, visit
www.barons-auctions.com
, email
info@barons-auctions.com
or call 08454 30 60 60.
Comments