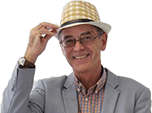 Prices Realistic at Auction Today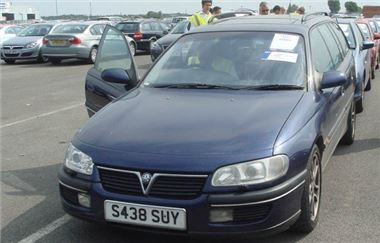 Unfortunately some private vendors using Sure Sell are still reserving their cars too high and need to understand where the market is right now.
The list below should give them some indication.
Basically if the bidding stops at £1,900, then you might be able to push the top bidder to £2,000, but you can forget about ever getting £3,000 for your car.
A 138k mile Omega 3.0MV6 auto estate may have been top of the range in 1998, but the £200 it sold for it what it was worth on the day. Similarly, £150 made sense for a 99S Renault Scenic Monaco with 216,000 miles.
If you have a big petrol engined 4x4 then you just have to take what the market will pay. Witness £2,500 for a 67k mile 2000W Range Rover 4.6 and £10,300 for a 58k mile 2003/53 Porsche Cayenne 4.5S.
Though the slump affects the big stuff most, punters short of cash affects the whole market. £9,600 was all the trade was prepared to pay for a 48k mile facelift 05 Mercedes C220CDI Avant Garde auto with half leather, £10,000 for a 31k mile 05 BMW 330i, £10,100 for a 19k mile 06 BMW 318iSE, and just £4,150 for a 106k mile 02 BMW 320d SE Touring.
Even a 57k mile 04 Citroen C3 1.4HDI LX (£35 tax and 60mpg) was just £2,850. And an 18k mile 06 Renault Megane 1.5DCI Dynamique Coupe Convertible (the most economical one) sold for £8,300.
Bidding for a 45k mile 06 SAAB 9-3 1.9D 150 Linear convertible petered out at £7,800, however, largely due to the white unburned petrol smoke coming out of its exhaust pipe.
If you're going to put a diesel that doesn't look like a diesel through the auctions, make sure you leave a decent amount of the right fuel in the tank.
Here's the list. As usual, 's' means sold. 'p' means top provisional bid, 'n/s' means not sold. 'n/w' means miles not warranted. 'MNW' means unknown mileage. 'dmg' means damaged. 'fl' means facelift. 's/r' means sunroof.
Sure Sell Private Vendor Cars:
Audi A3 1.9TDI 105 3-dr, 05 reg, 117k miles £4,000p
Audi A6 1.9TDI SE auto, 03 reg, 145k miles n/w £3,050p
Ford Mondeo 1.8 'Silver', 2005/55, 27k miles £3,800p
Honda Civic 1.7CDTI SE 3-dr, 03 reg, 61k miles n/w £2,950p
Land Rover Freelander 2.5V6 5-dr, Y reg, 49k miles £1,900p
Mercedes C280 Elegance auto, 1995N, 86k miles £525p
MG ZT 1.8T 160+, 2003/53, 68k miles £1,800p
Renault Scenic 2.0 RXE Monaco, 1999S, 216k miles £150s
Subaru Legacy 2.5GX auto estate, 2000W, MNW £650p
Toyota Previa 2.4GS 8-seat auto, 02 reg, 121k n/w £2,900p
Vauxhall Astra 1.9CDTI 150 3-dr, 2007/56, 9k miles £6,700p
Vauxhall Omega 2.2 CD auto, 2004/53, 60k miles £1,850p
Vauxhall Omega 3.0 MV6 auto estate, 1998S, 138k miles £200s
Ex-fleet and dealer part exchanges:
Audi A3 2.0TDI 140 Sport DSG, 04 reg, 81k miles £6,400s
Audi A4 1.9TDI 100 SE, 05 reg, 138k miles £3,900s
Audi A4 1.9TDI 130 quat SE, 2003/52, 60k miles £6,300s
BMW E90 318i ES, 06 reg, 19k miles £10,100s
BMW 320D SE Touring, 02 reg, 106k miles £4,150s
Citroen C3 1.4HDI LX, 04 reg, 57k miles £2,850s
Citroen C5 2.0HDI 110 LX, 04 reg, 70k miles £2,100s
Ford KA 1.3 ohc 70 Collection, 2003/53, 50k miles £2,350s
Ford C-Max 2.0TDCI Zetec, 05 reg, 82k miles £3,800s
Ford Mondeo 2.0i Zetec, 2005/54, 55k miles £3,125s
Hyundai Accent 1.3GSI 3-dr, 05 reg, 34k miles £1,900s
Mercedes A160 Avant Garde, 2000W, 82k miles n/w £1,700s
Mercedes C220CDI A/G auto, 05 reg, 48k miles £9,600s
Peugeot 106 1.1 Independence, 03 reg, 44k miles £1,750s
Peugeot 407 1.6HDI 110 S, 05 reg, 70k miles £3,100s
Porsche Cayenne 4.5S, 2003/53, 58k miles n/w £10,300s
Range Rover 4.6, 2000W, 67k miles £2,500s
Renault Megane 1.5DCI CC Dyn, 06 reg, 18k miles £8,300s
SAAB 9-3 1.9D 150 Linear Conv, 05 reg, 45k miles £7,800p
Subaru Impreza 2.0WRX Sportwagon, Y reg, 25k miles £3,250s
Vauxhall Corsa 1.0 12v Life, 04 reg, 47k miles £1,800s
Vauxhall Astra 1.6 Club, 05 reg, 68k miles £3,800s
Vauxhall Astra 1.8SRI 3-dr, 2005/55, 81k miles £4,250s
VW Passat 2.0i 130S, 04 reg, 57k miles £2,600s
Upcoming Auctions at BCA Blackbushe in July
Monday 28th July 10.00am start
Fleet Direct, Barclays Asset Finance, Lex, Porsche Retail p/x, Mercedes Benz Retail p/x,
TOP CAR
, Inchcape no reserve p/x, Ridgeway VW p/x, Hartwells p/x, Pendragon p/x
Wednesday 30th July 10.00am start
Volvo, Wednesday Direct, Leaseplan, Sytner p/x, Lex, Jardine p/x, Black Horse, Multi Source, Inchcape p/x, Snows Group p/x.
Thursday 30th July
Light Commercials
As always the best way to look for a specific car coming up at a BCA auction or to pre-check a day's sale is to visit
www.auctionview.co.uk
If you are a BCA account holder this service also now gives composite price information (average auction price, CAP and Glass's) and now allows you to buy a selection of cars directly on-line.
Please Note BCA Now Charges All Private Buyers a £23.50 VCA New Keeper Transfer Fee. On behalf of the vendors, BCA is required to notify DVLA via the V5C of changes of ownership.
For sales at BCA Edinburgh, click here for full details:
www.british-car-auctions.co.uk/main.asp?page=60
For BCA online auctions go to
www.bca-online-auctions.co.uk
. Two types of sale: Live Online and Open Tender. These are only available to BCA MyBCA Loyalty Card holders.
BMW group sales at BCA
www.british-car-auctions.co.uk/Default.aspx?page=2537
BCA's exclusive Commercial Auction View service at
www.commercialauctionview.com
.
BCA Peterborough stages Motorbike sales on the last Friday of each month, with high volume Super Sales featuring 'bikes from Black Horse every two months. (Next Super Sale on 25th July). Sales start at 1pm and all are welcome to attend. There is secure motorcycle parking on the day and an expert and enthusiastic Sales Team on hand to answer questions. Viewing is on the morning of the sale and BCA can arrange transport to anywhere in the UK.
Full catalogue details and a picture of every motorbike entered for the sale will be available online in advance through BCA's exclusive Commercial Auction View service (
www.commercialauctionview.co.uk
).
For future police sales at West Oxfordshire Motor Auctions. Visit
www.woma.co.uk
, click on 'stocklist', then click on search, or use the faxback on 0906 3080 953 at 60p per minute. Sales are held on Tuesday and Thursday evenings from 5.30pm.
Brightwells HUGE WEEKLY 4x4 SALE takes place every Tuesday at Easter's Court on the A49 by-pass, Leominster, Herefordshire, start time 11.00am, phone: 01568 611325, website:
www.brightwells.com
Comments