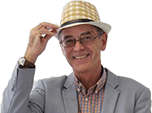 Classic Auctions to Die For: 22nd July 2008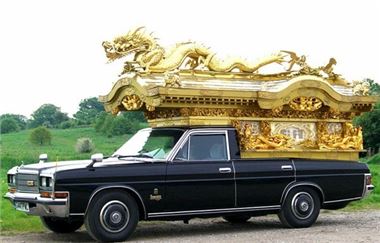 Two useful classic car auctions in the Surrey area take place the same day, 22nd July. which also happens to coincide with Motor Show press Day.
BCA has issued a final call for entries for its Summer Sale at Blackbushe on 22nd July
www.bca-classics.co.uk
A list of vehicles already consigned to the sale is available online at
bca.msgfocus.com/c/11h4QPk0MfoZEzn
with more entries being confirmed daily.
Already included in the sale will be the following vehicles of special interest:
1927 Austin 7 Gordon England Cup Model
1932 Wolseley Hornet Special
1934 Citroen 8CV Rosalie Berline
1936 Wolseley 14/56
1955 Dennis Fire Tender
1966 MG Midget Mk II (37,000 miles from new)
1973 MGB Roadster (1950cc stage 2 engine plus upgrades)
1982 Mercedes-Benz 380 SL (16,000 miles - one owner from new)
1991 Porsche 911 Carrera 2 Cabriolet
1991 Lotus Elan SE Turbo (18,000 miles)
1995 Aston Martin DB7
1996 Jaguar XJS Executive (the property of Herbert Lom)
For more information or to consign a vehicle please call Robin Lawton or
Peter Bourne NOW on 01252 877317, or visit
www.bca-classics.co.uk
Entry to sale is by catalogue only, priced £18.00 (admits two), available at the door. To pre-order a catalogue please telephone Sue Carter on 01252 743329.
Looking to buy a particular motor vehicle? Then call BCA Classics today to discuss your needs, as we are well connected with many collectors right across the UK and Europe.
Meanwhile, over at Sandown Park on 22nd July, Barons have a Classic Auction featuring two cars bound to appeal to lovers of 'bling'.
One is a 1989 Nissan President VIP Funeral Car with an extravagant gold-coloured 'temple' body. It is based on a top of the range Nissan President 4.4 V8 which cost some $43,000 US dollars in 1989, without the conversion. The ornate rear body was probably made by Yonezu a well known and sought-after builder of these Temple-style hearses. Each Yonezu body is a one-off. This unique vehicle would be ideal for advertising a business, especially a restaurant, for TV and film work or used for its original intent. Estimate: £6,000-£8,000.
The other is a RHD 1979 Cadillac Gucci Seville, one of a limited edition of specially commissioned models, which, in impeccable bad taste sport Gucci fabric on the headrests and armrests, the Gucci logo in the headlining and 24k gold Gucci badges on the dash and centre pillars. The exterior is styled with Gucci fabric around the rear window, Gucci logos on the wheel centres and trunk lid plus a distinctive Gucci mascot on the bonnet. Thought to be one of only two RHD examples, with the other in Australia, this is a rare car. It is offered complete with the original sales catalogue from both Cadillac and Gucci. Estimate:
£2,500-3,500.
The sale includes a dedicated Classic Americana section plus Classic & Collectors' cars. Viewing is from 3pm to 7pm on Monday July 21st, and from 9am to 1.30pm on Tuesday July 22nd. The sale starts at 1.30pm on the 22nd. Full details are available at
www.barons-auctions.com
.
Classic Americana 22nd July 2008
1979 Cadillac Gucci Seville. Rare RHD example of Limited Edition,
£2500-3500
1967 Chevrolet Camaro RS/SS-383. 4 Speed Manual, excellent example,
£tba
1982 Chevrolet Camaro 2.9 V6. Auto, recent bodywork restoration,
£1500-3000
1972 Chevrolet Corvette Coupe. Recent full restoration, black,
£16500-18000
1964 Chevrolet Impala SS Convertible. Beautiful and rare, red,
£14000-16000
1977 Chevrolet Corvette 350. 58,000 miles, manual, good history,
blue, £7000-9000
1959 Ford 500 Skyliner Retractable. Rare & original, touring kit -
£19500-21500
1965 Ford Mustang 289 Fastback. Restored 2002, green, £11000-15000
1965 Ford Mustang 350GT Clone. Import from Texas, blue & white,
£14000-16000
1965 Ford Mustang Supercharged Fastback. Competition history,
£18000-24000
1965 Lincoln Continental 4 door Convertible. Suicide doors, red,
£11500-13000
1970 Pontiac Le Mans Sport. One of 1700, very quick, 454 Ci,
£9000-11000
2008 V-Twin Custom-Old Skool Bobber 1558cc Motorcycle. £10000-14000
Classic+Collectors 22nd July 2008
1956 Austin A30 Saloon. Very good usable example, 4 speed, blue,
£1000-2000
1964 Bentley S2 Standard Steel Saloon. Registration JMC 1B, £6500-9000
1958 Bentley SI Standard Steel Saloon. Running restoration, red,
£5000-8000
1980 Bentley T2 Saloon. Outstanding, silver, Jack Barclay history,
£7500-10000
1990 BMW 635CSi Highline Coupe. Possibly the last registered RHD,
£3500-£5,500
1988 BMW Alpina B12 LWB Sports Saloon. LHD, black, Chassis No 9,
£3500-4500
1998 Fiat Barchetta LTD. Duo tone leather interior, £3000-4000
1983 Ford Granada Limousine by Nicholson. 2.8 V6, 39000 miles,
£1000-2000
1966 Humber Sceptre MKII Automatic. Very clean example, 1725cc,
£2000-3000
1967 Jaguar E-Type S1 1/2 2+2 Auto. British Racing Green, £11500-13000
1968 Jaguar MKII 3.4-340 Auto Saloon. Bright car, reg CAR 213F,
£8000-10000
1986 Jaguar XJS HE Cabriolet. One owner and 10,200 miles from new,
£5500-7000
1986 Jaguar Guy Salmon Jubilee edition XJS V12 HE Coupe. Blue,
£2500-3500
1981 Maserati Merak SS. 28,000 miles, RHD, superb example, silver,
£22000-26000
1995 Mercedes E280 Saloon. Full MB service history, £2500-3500
1996 Mercedes S500 LWB (Limousine). Full service history, red,
£4000-5000
1959 MGA Roadster. Restored in 1998, £11,000-12000
1989 Nissan President 4.4 V8 Hearse. Probably by Yonezu, £6000-8000
2004 Rover 75 2.5 V6 Saloon. Auto, two owners, FSH, silver, £3500-4500
1973 Sunbeam Rapier Fastback Coupe 1725cc. Overdrive, £2000-3000
1977 Triumph Stag MKII-Automatic. 56,000 miles, very clean example,
£3750-5000
1992 Vauxhall Statesman Limousine. Fabulous condition, 57,000 miles,
£2000-3000
1989 Volvo 740 6 Door-8 Seat Limousine. Excellent private hire car,
£750-1250
Comments