BCA Improves its Collect and Inspect Service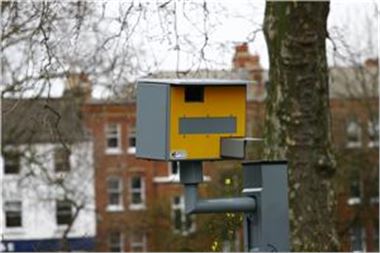 BCA has announced the purchase of United Fleet Distribution (UFD) from Mears Group plc, a move that significantly enhances the remarketing company's Inspect and Collect capability.
UFD, based in Birmingham, offers a range of logistic services including inspection, collection and delivery, storage and other ancillary services. UFD's current client list includes Lombard, Lex, BT Fleet, Scot Group (Thrifty car rental) and ECM Mercedes Corporate.
The company has invested heavily in cutting-edge IT systems to support customer service including Manpack 3 which handles electronic and web-based job input, driver allocation, status tracking, KPI reporting and incident management. DPS RouteLogix is integrated into the system allowing UFD to plan quickly, effectively and most importantly, safely. All UFD drivers are equipped to do electronic vehicle appraisal with the latest in hand-held technology using TBS TaskMaster software.
BCA's current transport services offer collection and delivery for sellers and buyers and conducts thousands of vehicle movements every day through a combination of third party transport companies, plate drivers and internal resources. BCA already offers a highly flexible Inspect & Collect roadside service that includes vehicle inspection, estimate of any damage or repair work and collection – all carried out at the same time.
M/F
BCA CEO Jon Olsen commented "UFD is a great fit with our existing business and gives us scope to enhance the range and levels of service we offer to companies operating within the motor industry. In particular, it will enable us to enhance our Inspect & Collect service to our fleet and leasing clients."
Olsen added "UFD has a remarkably similar approach in its business activities to BCA, with a highly customer-focused core, a flexible 'can-do' results driven ethos and a well-motivated and highly-trained workforce."
UFD Managing Director Michael Hutchings commented "We are delighted to be working with BCA, a company that shares our aims and aspirations to deliver a high quality service to the motor industry."
Jon Olsen concluded "We are looking forward to integrating UFD's excellent range of logistics services into BCA's existing suite of vehicle remarketing products."
More at
www.bca-europe.com
Comments