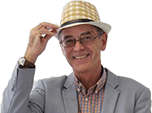 BCA's 'Bid & Ben' campaign rewarded

BCA's 'Bid & Ben' campaign has been honoured as the most innovative fundraiser in support of National Ben Week last year. The award was made at the recent Ben Luncheon, sponsored by Glass's Guide and was presented by motor racing personality, Penny Mallory.
Nationally, BCA's campaign donated £1 for every car sold during the week, while local auction centres sold special items and carried out other fundraising activities to assist Ben, including sponsored activities, raffles and bucket collections. Many customers got involved, notably Lex who also donated a £1 for every car they sold during the week. A total of £25,000 was raised for Ben in one week.
In presenting BCA with the award, Ben Vice-President Tod Evans commented "This was a very effective and targeted campaign by BCA that encouraged all their UK centres, customers, staff and suppliers to support Ben. Not only did the Bid & Ben Campaign raise significant funds for BEN but it was extremely successful in helping raise BEN's profile to a wider audience."
Receiving the award on behalf of BCA, Communications Director Tony Gannon commented "We are delighted to receive this award as it supports our view that company fund raising works best if the whole team is involved right from the start. The 'Bid & Ben' campaign gave the charity a high degree of visibility with staff, suppliers and customers during National Ben Week and raised some significant funds as a result."
More on BCA at
www.bca-europe.com
Comments