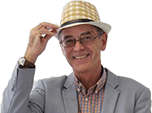 Astonishingly Confident BMW Auction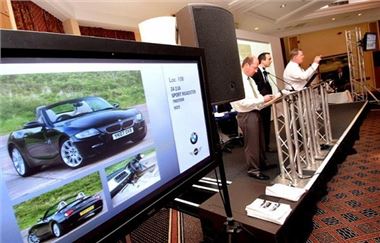 BMW bucks market trend with BCA
£9.8 million turnover in one sale sets new auction record
A special 'virtual' sale conducted by BCA on behalf of the BMW Group has broken the UK record for the highest auction turnover in a single sale and bucked the current market trend of falling conversion rates.
The Special BMW Virtual Sale took place at the Belfry late in May and a total of 400 cars were offered from BMW. The cars were stored at BMW's prestige distribution centre at Thorne, where they were pre-sale prepared and digitally imaged by BCA. The auction took place in a conference suite at the Belfry where BCA's auctioneers and nearly 100 BMW dealers were gathered.
A total of 93 BMW dealers attended the sale and with 78 buying on the day, bidding was brisk throughout. A comprehensive selection of vehicles were offered, ranging from MINI to BMW 7-series and also including new M5 and M6 models.
Every car sold for a 100% conversion that generated £9.8 million and set a new UK auction turnover record for a single vendor sale. Values averaged 102.6% of CAP Clean across the board, equivalent to a substantial 73.3% of original cost new.
The sale featured the auction debut of the BMW 1 series Coupe which achieved 128% of CAP Clean and equivalent to 86.3% of original cost new. The BMW X5 3.Osd SE – also making its debut - averaged 116% of CAP (or 86.1% of original cost new). Other strong sellers included the BMW 3 Series Convertible which averaged 105% CAP, while MINI Hatch & Convertible models averaged 85% of original cost across the board.
BMW's Kevin Davidson, General Manager, Used Car Operations & Group Internal Sales commented "This was the biggest single sale turnover ever achieved by BMW and BCA despite this event taking place at a time when there is much 'doom and gloom' in the used car market. The 100% conversion shows that BMW are 'bucking the trend' in a market where 60% conversion rates are currently the norm."
He added "The strong attendance and the confident bidding throughout the sale underlines the desirability of the BMW range and demonstrates the commitment of our dealer network towards used cars."
BCA National Account Manager, Paul Dunn added ""This high profile event broke the turnover record for a UK auction and underlines that the strength of the BMW brand is core to its ongoing success in the premium marketplace - whatever the current conditions may be."
More at
www.bca-europe.com
Comments