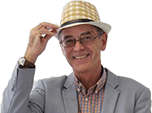 TOPLESS MODELS DRAW CROWDS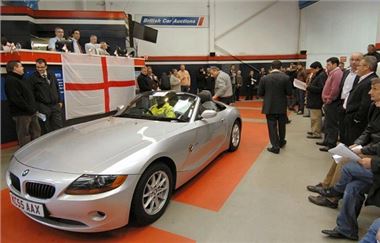 Summer must be coming, as a recent 'St Georges Day' sale of convertibles on behalf of Lex at BCA Brighouse attracted buyers from all over the country. The sale on 23 April featured a huge selection of convertibles ranging in value from around £4,000 to nearly £50,000, attracting both professional and non-trade buyers.
The sale attracted 207 registered bidders to BCA Brighouse, with a further 107 bidding via BCA's 'Live Online' service over the internet. The sale achieved a 91.5% conversion as 225 convertibles were sold on the day, generating a turnover in excess of £3 million and an average sale price of £13,400. The sale averaged 98% of CAP Clean.
The event featured cars entered direct from Lex, with a mix of business, ex-lease and finance cars. Among the strong performers a 2005-registered Porsche 911 3.8 Carrera sold for £47,500, an 0606 Mercedes SL 350 realised £37,400 and an 0505 Mercedes SL500 sold for £37,100. An AM Vantage realised £35,800 and a 2000-registered Ferrari 456 GT Coupe on a personal plate sold for £31,000.
Lex's National Auction Manager Ken Boothe commented "We worked closely with BCA to manage this special event and were able to offer a large number of convertibles in one place at one time. BCA's marketing campaign attracted hundreds of buyers and the bidding was strong throughout the sale. The whole event was well-staged and the vehicles were well presented. The result speaks for itself."
Simon Young, National Account Manager, BCA commented "The specialist convertible market has a strong following with buyers and themed events such as this create a great deal of interest. Lex vehicles are prized in the used market because of the consistently high quality of product the company offers."
More at
www.bca-europe.com
Comments