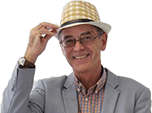 BCA expands Spanish Network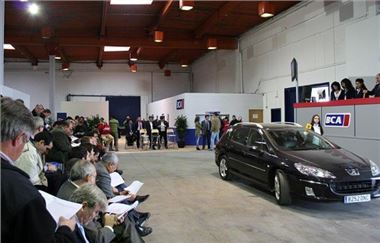 BCA has added two new auction centres to its network in Spain with the opening of remarketing facilities in Barcelona (Sant Boi de Llobregat) and Alicante.
The Barcelona operation covers 7,000 sq M and offers physical, Live Online and online auctions. Facilities include one auction hall, customer concourse, undercover viewing, secure storage and customer parking with a range of on-site services including Smart Prepared, Collection & Delivery, and Vehicle registration and administration. Sales are held weekly on a Thursday and the centre is conveniently located on junction C-31 of the Castelldefel highway and is just five minutes from Barcelona's international airport.
The Alicante centre is 9,000 sq M and offers excellent access by road, air and sea, being located just off the A-7 highway and adjacent to both Alicante's airport and seaport. BCA Alicante holds physical and Live Online sales every Friday and offers the same range of facilities and services as the new Barcelona site.
The two new centres double the BCA network in Spain, joining the long-established centre in Madrid (Azuqueca de Henares), and the 80,000 sq M Seville facility, which opened in 2004 at a cost of 5 million.
BCA Spain holds five physical auctions every week, with BCA Madrid selling on Tuesday and Thursday, Seville on Wednesday, Barcelona on Thursday and BCA Alicante on Friday. BCA Direct Internet auctions take place Monday to Saturday, with vehicles located in Madrid, Alicante, Barcelona and Seville.
M/F
The network expansion gives BCA Spain additional capacity to handle the increasing volumes coming from manufacturers, rental companies and the Spanish leasing sector. BCA currently handles end-lease vehicle return and remarketing for a number of Spain's leading leasing companies, providing logistics, inspections, vehicle sales preparation utilising BCA Smart Prepared, inventory and sales channel management as well as electronic and physical auction sales.
Paul Bradbury, BCA's European Managing Director commented "We are engaging in an active period of expansion in Spain, creating a network that serves the requirements of both franchised and specialist dealerships, as well as the needs of large volume sellers such as the fleet and leasing markets. With a solid footprint of physical remarketing centres, increased cross-border trade activity and an ever-expanding portfolio of online and remote selling platforms we are bringing the best of all worlds to the Spanish vehicle remarketing industry."
More at
www.bca-europe.com
Comments