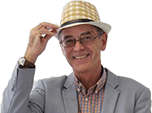 1920 Rolls 20HP Goshawk in Barons Auction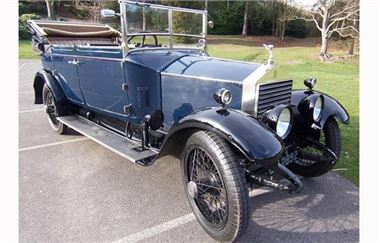 A very rare 1921 Rolls-Royce 20hp Cabriolet, the fourth experimental chassis built under the 'Goshawk' code name, and believed to be the oldest-surviving 'baby' Rolls-Royce, will be auctioned by Barons at Sandown Park, Esher, Surrey, on April 29th.
In the early 1920s, recognising that the sophisticated Silver Ghost was beyond the skill - and beneath the dignity - of most owners to maintain, Rolls-Royce strove to develop a car more suitable for owner-drivers; the result was the 20hp. The first experimental chassis for this new model were code named 'Goshawk', and the car offered at Barons on April 29th - chassis number 4 G 11 - played an important role in the history of the company.
Originally fitted with a Hooper touring body, it was used extensively by Henry Royce and his then Chief Designer, Ernest Hives, at the company's design centre in Le Canadel, France. Royce also used the car personally at home in the UK, returning it to Derby for modifications as the 20hp model was developed further.
In 1925 a replacement engine was fitted and 4 G 11 sold into private ownership. At that time, the original coachwork was also replaced, with the elegant cabriolet body by T H Gill & Co of Paddington.
As an early, experimental car, it has the three-speed, centrally located gearbox, and brakes on the rear wheels only. The car has featured extensively in reference books, including The Rolls-Royce Twenty by John Fasals and Rolls-Royce and Bentley, The Experimental Cars by Ian Rimmer. It carries an estimate of £30,000-£50,000.
Barons' MD, Laurence Sayers Gillan, said, "It is very exciting to be able to offer such a rare and important piece of Rolls-Royce history. It's also a very usable car, and should prove delightful to own and drive."
Barons' April 29th event also features a dedicated Jaguar Heritage Sale - giving enthusiasts even more opportunities to acquire their own great British classic
To consign a car for the April 29th Sale, or to be kept informed about entries as they are confirmed, visit
www.barons-auctions.com
, call 08454 306060 or email
info@barons-auctions.com
.
Comments