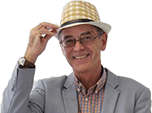 176 MOTORBIKES SOLD IN BCA AUCTION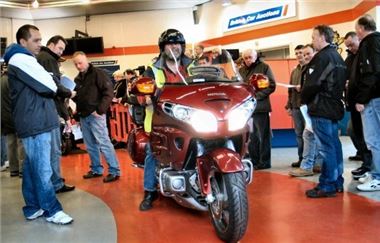 Peterborough was the hub of the UK motorcycle scene on Friday, 29 February when BCA in Boongate staged a special auction featuring 188 motorbikes. Records fell as 176 motorbikes were sold for a turnover in excess of £500,000.
Customers traveled from far and wide with buyers from all points in England and as distant as Scotland, Ireland, Wales and even the Isle of Man represented on the day. Over 300 buyers registered for the sale which took place in the packed-out Hall 3 at BCA Peterborough.
Bidding was fast and furious on the wide range of motorbikes on offer including Ducati, Honda, Kawasaki, Suzuki, Yamaha, Harley-Davidson and BMW and a broad selection of scooters and mopeds from Aprilia, Gilera, Peugeot and Piaggio. There was even a vintage 1950 Royal Enfield on offer. In total, 93% of the sale entry was sold and 60 people purchased from the sale. The sale established new sold and turnover benchmarks for a BCA motorbike sale and underlined the event's huge popularity with both the trade and motorcycle enthusiasts.
One of the star performers was a BMW K1200 S at 27,000 miles that sold for £6,700 – more than £2,000 above guide values - while a selection of 29 Police 'bikes proved a major attraction. With a new cost of around £10,000 each, the ex-Police Honda ST1300 Pan Europeans were seen as great value for money. Every one sold, with 53-plates averaging £3,600 and 54-plates averaging £4,100.
Piaggio Vespa's averaged £1,500, while the broad selection of Yamaha R1 models sold for up to £6,000 for 2006-registered examples, with 2002 models averaging just over £3,000. Suzuki GSXR 600 on 0707 plates also sold well, averaging £4,800.
Other strong sellers included:
0252 Honda CBR 900 £3,500
0454 Harley Night Train £7,750
0505 Honda Gold Wing £10,950
01Y Harley Low Rider (full spec) £6,350
0454 MV Augusta £7,000
0606 Triumph Sprint £5,000
1950 Royal Enfield G £1,600
BCA Peterborough Manager Andrew McDonald commented "We were expecting a huge turn out of buyers for this special event and we were not disappointed. With buyers prepared to travel such distances to bid, it underlines the demand for a regular, well-marketed motorbike sale such as this."
He added "With the support of sellers such as the Police, Lex, Black Horse and BMW Finance, we look forward to offering an even wider of range of makes and models in future sales."
BCA Peterborough stages Motorbike sales on the last Friday of each month, with high volume Super Sales featuring 'bikes from Black Horse every two months. (Next standard sale on 28th March, next Super Sale on 25th April). Sales start at 1pm and all are welcome to attend. There is secure motorcycle parking on the day and an expert and enthusiastic Sales Team on hand to answer questions. Viewing is on the morning of the sale and BCA can arrange transport to anywhere in the UK.
Full catalogue details and a picture of every motorbike entered for the sale will be available online in advance through BCA's exclusive Commercial Auction View service (
www.commercialauctionview.co.uk
).
Comments