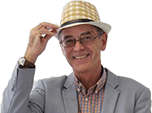 Searching For a Star Car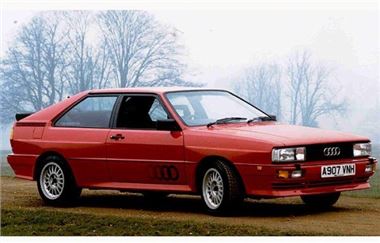 www.bca-classics.co.uk
is urgently seeking an early 1980s Audi quattro turbo coupe (like Gene Hunt's), an Audi coupe quattro or even an Audi coupe to star in its 1980s themed auction on 26th February.
BCA (British Car Auctions) has announced the rebranding of its Classic & Historic Automobile Division to reflect the changing attitudes and interest in classic cars.
'
Classics from BCA
' has been created to encompass the full spectrum of classic cars across the last century, providing avid collectors and virgin enthusiasts alike with access to iconic vehicles to fulfil their dreams.
"Today's 'classic' cars are as likely to be from the 1960s, 70s, 80s and even 90s as from the early 20th century" confirmed Robin Lawton, Head of
Classics from BCA
. "While we continue to serve the very healthy market for Vintage and Veteran cars, we are seeing a much broader range of cars at our auctions which are reflected in our new brand."
He added "The demand for cars from the 1970s and 80s has developed as new collectors and enthusiasts enter the market. And it's not just the supercars or prestige vehicles from those years. There is a genuine and growing interest in the defining cars from those decades such as the Mini, Ford Cortina, Rover SDI and Vauxhall Viva that were the family cars of their day."
"
Classics from BCA
isn't just about the sales that we have across the year. We have also created a dedicated website to provide a meeting place for collectors and enthusiasts to share knowledge and information on their vehicles, as more and more people choose to buy iconic vehicles as a lifestyle statement."
The Classics from BCA website -
www.bca-classics.co.uk
- features a forum
for visitors to share information and knowledge on caring for their own classic car as well as a blog regularly updated by Robin Lawton, where enthusiasts can ask questions and get advice.
It also includes a free online valuation service. Owners can submit details of their classic car via the website to receive an estimated value of their pride and joy.
"The new website is designed to appeal to classic enthusiasts and casual browsers alike", confirmed Robin Lawton. "With cars from the 70s and 80s being featured in TV programmes like 'Life on Mars' and 'Ashes to Ashes', we are seeing a new kind of buyer at our sales and we want to make sure they can benefit from the wealth of knowledge we can offer on classics, as well as meet the interests of the more knowledgeable collectors.
"
www.bca-classics.co.uk
offers easy access to advice and auction information on the whole range of today's classic cars, making us the first stop for enthusiasts, as well as anyone taking their first steps into iconic motoring."
The first Classics from BCA sale of 2008 takes place at BCA Blackbushe on Tuesday 26th February 2008, starting at 12 noon. For more information about
the event, visit the new website at
www.bca-classics.co.uk
.
Comments