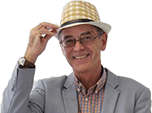 Hunt for an Audi quattro like Hunt's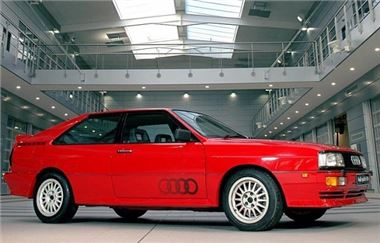 As well as Philip Glenister, an Audi quattro turbo coupe will be starring in the new time warp drama series 'Ashes to Ashes', which starts at 9.00pm on Thursday 7th February.
While BCA is increasingly keen to have an early 1980s quattro turbo coupe entered in its 1980s Classic Car auction on 26th February (
www.classic-car-auction.co.uk
), Audi actually has one tucked away in a secret UK Location.
So rare is this car, the last right-hand-drive quattro sports car ever made, that Audi is forced to keep it in a secret place, stored in a sealed, dehumidified environment. Similar to the TV star example seen nationally each week from Thursday (7 Feb), the as new, just as it left the line Audi-owned example even shares the same bright red paint colour.
An untouched and as new car could actually be worth an unlimited sum to an enthusiast Audi collector. "We would never be able to replace this car and its value to the brand is inestimable" said Jeremy Hicks Director of Audi UK. "Whenever we have exhibited this car, we have received a succession of surprisingly high offers, but sadly this particular car, the quattro that started it all for the company in the early eighties, will never be for sale".
In the final twist to the tale, experts have spotted that the model featured in the TV drama is actually a 1984 model year quattro identified by its single headlamp binnacles amd wheel-arch extensions, which was not yet on sale in 1981. At that time, the first quattro turbo coupe launched in March 1980, featured twin headlamp lenses on each side.
Hicks added: "The unprecedented exposure emerging from the TV programme has thrown the spotlight back onto the original quattro for the first time since production ceased almost twenty years ago. We are seeing renewed interest in our classic cars and we fully expect demand and prices of the first Audi quattro to rise dramatically this year.
Audi has just launched the latest manifestation of the quattro line with the 580ps RS 6 quattro Avant priced from £77,625 on the road and capable of up to 174mph. The RS 6, the most powerful Audi roadcar ever made, arrives with the first UK customers in May.
Intriguingly, Audi has always spelt 'quattro' with a lower case 'q'.
But anyone with an original 1980s quattro turbo coupe cocooned in their garage, or even an 80s coupe, could see strong bids for it at BCA's classic car auction at Blackbushe, Surrey on 26th February. To find out more, go to
www.bca-classics.co.uk
And if you have the very car, phone Robin Lawton on 01252 877317 (or 878555). Or e-mail him at
bcahistoric@bca-group.com
Comments