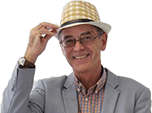 P/x cars still cheap at Auction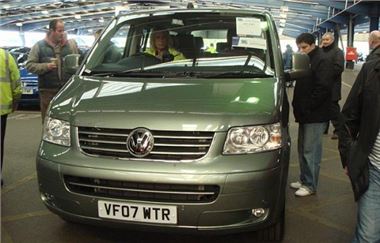 Mixed report today, from all three halls. Retail chains still seem keen to get stock gone, while the fleets aren't giving anything much away. There seemed to be stronger buying today as anyone with a sales site reckons he'll only have to finance cars for six weeks before the January bounce, so better to buy now than wait until then. That said there are now so many cars on the Blackbushe site that you now have to reckon on 20 minutes to park up in the Sunday Market area and walk back to the halls.
Some picks of the day included a 31k mile 05 Fiesta 1.6 Style auto: a basic car, but a proper 4-speed auto. That sold for £3,900 and will make an easy £5,750 retail.
Current shape CLK convertibles are now readily selling at under £20k, with a 27k mile 2004/54 200K gone for £18,800. A 48k mile 2001/51 Peugeot 206 CC 1.6 S was just £4,650.
Someone got away with a 116k mile 03 reg Megane 1.5DCI, realising its £35pa tax status overcame the mileage blight. But a 121k mile 06/55 Corsa 1.3CDTI Design, also £35pa tax, was better value at £2,050.
If you have a hamburger stand or kebab stall that need tugging around, a 94M Discovery V8 and a 99V Ford Explorer were both cheap at £800 and £1,050 respectively.
At the other end of the scale, the crowd went mad for a bottle green 97R Polo 1.4CL 5-door auto with just 17,000 miles and history to prove it. That car made a massive £1,700. A slightly scratched ex-Motability 2004/54 facelift Jazz 1.4SE CVT-7 with 19k miles sold for a strong £6,775. And an 07 VW Caravelle certainly didn't get left out in the cold. It had everything: 174PS TDI engine, Tiptronic box, leather, satnav and just 5k miles, and went for a solid £24,800.
Just in time for the party season. I'd guess by January it will have done 25k, making some of its money back ferrying people to and from restaurant, pubs, clubs and airports.
Here's the list. As usual, 's' means sold. 'p' means top provisional bid, 'n/s' means not sold. 'n/w' means miles not warranted. 'MNW' means unknown mileage. 'dmgd' means damaged.
Audi A4 2.4 Sport M/tronic cabrio, 05 reg, 36k miles £15,000s
BMW 328iSE Touring auto, 1999T, 109k miles £2,800s
BMW X3 2.0d SE, lthr, 2004/54, 27k miles £14,300s
BMW E60 525iSE auto, 2004/54, 51k miles £13,100s
BMW X5 3.0d Sport auto, lthr, 2005/55, 24k miles £22,000s
Chrysler Grand Voyager 2.8CRD auto, 2004/54, 70k miles £10,800s
FIAT Punto 1.2 Active Sport, 2006/55, 19k miles £4,050s
Ford Sport Ka 1.6, 2004/54, 32k miles £3,300s
Ford Fiesta 1.6 Style 3-dr auto, 05 reg, 31k miles £3,900s
Ford Focus 1.6LX, 04 reg, 49k miles £4,250s
Ford Mondeo 2.0TDCI 130 LX estate, 04 reg, 105k miles £3,400s
Ford Explorer 4.0 auto, 1999V, 68k miles £1,150s
Honda Jazz 1.4SE CVT facelift, 2004/54, 19k miles £6,775s
Honda CR-V 2.0i SE Sport, 2004/54, 85k miles £5,450s
Land Rover Freelander TD4, 2004/54, 65k miles £6,700s
Land Rover Discovery 3.9V8i, 1994M, MNW, £800
Lexus IS200 2.0S, 03 reg, 66k miles £4,725s
Mercedes C220CDI Eleg estate, f/lift, 2005/55, 22k miles £15,000s
Mercedes CLK 200K Eleg convertible, 2004/54, 27k miles £18,800s
Mercedes E270CDI Eleg estate, 2003/53, 28k miles £13,900s
Peugeot 206CC 1.6S, 2001/51, 48k miles £4,650s
Renault Megane 1.4 Expression, 2005/55, 28k miles £4,800s
Renault Megane 1.5DCI 80 Dynamic, 03 reg, 116k miles £2,675s
Renault Laguna 1.9DCI Expression, 2004/53, 99k miles £2,450s
Renault Laguna 1.9DCI Privilege SW, 2003/53, 81k miles £3,550s
SAAB 9-3 1.9D 120 Vector, 05 reg, 71k miles £6,950s
Skoda Octavia 1.9TDI 90 Ambiente, 03 reg, 30k miles £4,525s
Toyota Previa 2.4SI auto, 1997R, 137k miles n/w £825s
Vauxhall Corsa 1.3CDTI Design, a/c, 2006/55, 121k miles £2,050s
Vauxhall Vectra 2.0DTI Life estate, 05 reg, 118k miles £3,450s
VW Polo 1.4iCL 5-dr auto, 1997R, 17k miles £1,700s
VW Golf IV 1.6S 5-dr auto, 2003/53, 62k miles £5,150s
VW Caravelle TDI 173 Tiptronic, satnav, 07 reg, 5k miles, £24,800s
Volvo new S80 2.5T SE, 07 reg, 19k miles £16,900p
Upcoming Auctions at BCA Blackbushe in November
Monday 26th November 10.00am start
Fleet Direct, Lex, Bank of Scotland, Inchcape Prestige, Porsche p/x, Mercedes Benz Retail p/x,
TOP CAR
, Franchised Dealer p/x, Inchcape no reserve p/x, Hartwells p/x, Pendragon p/x.
Tuesday 27th November 12.00 midday start (viewing from 10.00am).
Classic Auction. See separate news item at:
www.honestjohn.co.uk/news/item.htm?id=4069
Wednesday 28th November 10.00am start
Leaseplan Live Online, Black Horse, Lex, Bank of Scotland, Prime Fleet, Jardine p/x, Inchcape p/x, Sytner p/x, Snows Group p/x, Trident Honda p/x.
Thursday 29th November 10.00am start
Light Commercials from Dagenham Motors, Lex, Fleet Direct, Peugeot, XBG, Citroen, Northgate, Leaseplan.
Friday 30th November 10.00am start
Fleet & Finance, LTSB Autolease,
Motability
, Lex, Vauxhall Leasing, Masterlease, Hitachi Capital, General Section, Inchcape p/x, Charters p/x, Private Sure Sell.
As always the best way to look for a specific car coming up at a BCA auction or to pre-check a day's sale is to visit
www.auctionview.co.uk
If you are a BCA account holder this service also now gives composite price information (average auction price, CAP and Glass's) and now allows you to buy a selection of cars directly on-line.
Please Note BCA Now Charges All Private Buyers a £23.50 VCA New Keeper Transfer Fee. On behalf of the vendors, BCA is required to notify DVLA via the V5C of changes of ownership.
For sales at BCA Edinburgh, click here for full details:
www.british-car-auctions.co.uk/main.asp?page=60
For BCA online auctions go to
www.bca-online-auctions.co.uk
. Two types of sale: Live Online and Open Tender. These are only available to BCA MyBCA Loyalty Card holders.
For future police sales at West Oxfordshire Motor Auctions. Visit
www.woma.co.uk
, click on 'stocklist', then click on search, or use the faxback on 0906 3080 953 at 60p per minute. Sales are held on Tuesday and Thursday evenings from 5.30pm.
Brightwells HUGE WEEKLY 4x4 SALE takes place every Tuesday at Easter's Court on the A49 by-pass, Leominster, Herefordshire, start time 11.00am, phone: 01568 611325, website:
www.brightwells.com
Comments