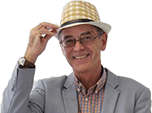 Packard Eight Star of BCA Classic Auction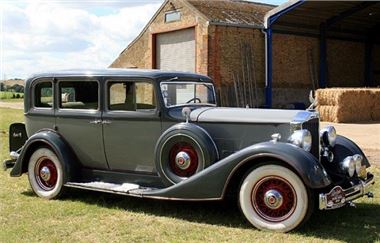 Christmas is coming early for classic car enthusiasts as BCA stages its special Vintage & Collectors' sale at the Blackbushe auction centre on Tuesday 27th November at 12 Noon.
BCA will offer a superb selection of vehicles spanning the years of motoring history – and being Christmas – there will be something to tempt the most discerning of palates. With a selection box that includes Vintage and pre-war models, sports cars and low mileage modern classics, collectors might need to clear a bit of space underneath the Christmas tree this year!
The 1934 Packard Eight Sedan was originally supplied to Fiorello H. LaGuardia, a prominent political figure in the US who served three terms as Mayor of New York from 1934 to 1945. The car was imported to the UK and restored some years ago and has been maintained as part of an impressive stable of Packard motorcars. The body is finished in two-tone grey livery and trimmed inside in fawn Bedford Cord and West of England Cloth. The vehicle has taken part in Packard rallies and other events both in the UK and on the continent and drives very well. Supplied with a number of documents, this Packard is expected to sell for around £20,000.
The 1924 Talbot 10/23 All-Weather Coupé is offered with a bulging history file, which shows the car was previously the property of Howard Carter, the famous Egyptologist. Finished in Claret and black with blue upholstery, the car is essentially to original specification although the engine has been rebuilt at some point. The Talbot retains its original Hertfordshire registration number and is offered with a V5 registration document and MOT certificate current until July next year. It is expected to sell for around £10,000.
The 1985 Mercedes-Benz SEC also had a celebrated owner, as it was supplied new to comedian and TV personality, the late Bob Monkhouse. The car boasts an impressive specification including climate control and air conditioning, electrically heated front seats, blue hide upholstery, central locking and much more. Finished in white, it is fitted with AMG suspension and body kit and sits on 5-spoke alloy wheels with locking nuts. The Pirelli P6000 tyres have recently been replaced and the car is in good mechanical condition in all respects. This superb Mercedes is supplied with a partial service history, a V5 registration document and an MOT certificate current until August 2008. Expect to pay around £5,000 to secure the car.
Although built during 1935, the Bentley 3_ Litre with four-door sports saloon coachwork by Mann Egerton was actually delivered to its new owner in May 1936. In the 1950s the car was sold by Wokingham Motor Company Ltd of Finchhampstead, and it spent some subsequent years in the West Country. Refurbished some years ago, this Bentley remains in good presentable order and is finished in British Racing Green over Woodland Green, retaining its original light tan interior trim. In largely original order, this elegant Bentley saloon is expected to sell for around £30,000.
The 1961Jaguar Mk 2 3.4 is finished in Cotswold Blue with grey leather trim and is in superb condition following a detailed restoration undertaken between 1996 and 2000. Beautifully presented in every respect and sitting on chrome wire wheels, the motor car has won various awards during the past few years and was featured on the cover of Jaguar Enthusiast magazine in December 2003. Fitted with manual transmission with overdrive and with uprated brakes, this fine Mk 2 is certain to attract considerable interest. It is estimated around £16,000.
Other delights on offer at Blackbushe include a number of sportscars with the 1999 Ferrari 360 GT Race Car expected to attract a lot of attention (estimate refer Department). Also on offer is a 1995 Ferrari 355 Berlinetta (estimate £30,000), a 1986 Lotus Esprit S3 (£7,000) and 1985 Porsche 911 Carrera (£10,000). For the young at heart, the one-third-scale model of a Dodge Prowler and Trailer and two Bembie child-size motorcycles may prove irresistible.
The sale commences at the Blackbushe auction centre at 12 Noon, on Tuesday, 29th November with viewing on the morning of the sale from 9.30 am and from 10.30 am to 5.00 pm on Monday, 28th November. Entrance is by catalogue only, priced at £17.50 (admits two). The Blackbushe auction centre is located on the A30 between Camberley and Basingstoke. Catalogue details and illustrations are displayed on the BCA site at
www.classic-car-auction.co.uk
.
Comments