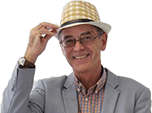 Cheap Ferrari at Auction today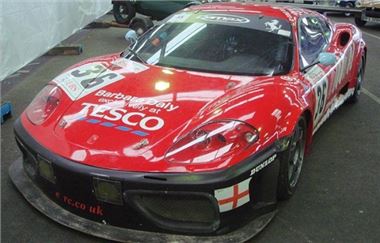 This Ferrari F360 had been raced in Europe and the USA and was for sale "by the administrators", which meant HMRC had got their money back so VAT was payable on the sale price. It was knocked down for just £19,000, which, after auction commission and VAT on the sale price still made it a very cheap 360 at £24,557.50. As I keep saying, if you don't go to the auctions you don't get the chance to pick up a bargain like this.
BCA had a very good entry today, including two 1930s Packards, a 1935 Dagenham assembled Ford Model 48 drophead coupe, a Ferrari 355, a Citroen ID, an Alfa Giulietta Sprint 1600 and plenty of other delights including a 1989 BMW Z1 that looked brand new.
The Z1 made a strong £16,900, which with 11.75% commission came to £18,886.75, proving that good Z1s have hardly dropped at all over the past 10 years.
The left hook 1969 Citroen ID 20 had apparently been wintering in Majorca and was in very good shape. It made £5,200 (£1,000 over the top estimate), total £5,811 with commission.
The very rare Alfa Giulietta Sprint (find another with the 1.6 engine) hadn't been restored and was a right little rot box underneath, yet made a jaw-dropping £7,550 (£8,437 inc), £3,000 over top estimate. Could be that it and the Citroen were needed for a movie. A re-make of 'Day of the Jackal', perhaps?
Car of the day had to be an absolutely beautiful 1961 Jaguar 3.4 Mk II with wires, in the same ownership for 35 years and a consistent concours winner. It sold to a man of taste for £18,600 (£20,785.50 inc) and its whole family gathered around to see it off.
Both Packards sold, the 1939 120 for £7,200 (£8,046 inc) and the ex Fiorello H. LaGuardia 1934 Eight for £17,500 (£19,556.25).
I didn't get all the prices and there are bound to be some post sale negotiations over provisionals, so for the latest news go to
www.classic-car-auction.co.uk
in a couple of days time.
Here's what I did get with the prces rounded up to include commission and VAT on commission:
1924 Talbot 10/23 All-Weather Coupé £8,828,25 prov
1933 Austin 7 Special (Hamblin Cadet) £4,023 sold
1934* Packard Eight Sedan £19,556.25 sold
1935 Ford V8 Drophead Coupé (UK built)£14,807 prov
1935 Wolseley Wasp £3,911.25 sold
1935 Bentley 31⁄2-Litre Saloon (Mann Egerton) £23,188 prov
1939 Packard 120 Sedan £8,046 sold
1948 Jowett Javelin (Recently restored) £4,246.50 prov
1951 Armstrong Siddeley LWB Landaulette £11,231 prov
1953 Riley 11⁄2-Litre Series RME £2,346.75 prov
1953 Riley 11⁄2-Litre Series RME £1,620 sold
1956 Morris Minor Series II 4-Door
1959 Triumph TR3A £10,281 prov
1960 Jaguar Mk 2 3.8 (Manual/OD) £10,728 prov
1961 Jaguar Mk 2 3.4 (concours winner)£20,785.50 sold
1961 Rover 80
1963 Alfa Romeo Giulietta Sprint 1600£8,437 sold
1965 MG Midget Mk II 1500£2,403 prov
1966 MG 1100 Mk I (27,250 miles) £2,905.50 sold
1967 Morris Minor 1000 Traveller£3,911.25 sold
1968 Alfa Romeo Duetto Spider £5,252.25 sold
1969 Austin-Healey Sprite Mk IV £2,458.50 sold
1969 Citroën ID 20 £5,811 sold
1969 Austin Mini Cooper Mk II (44,000 miles)
1969 Daimler V8 250
1975 Rolls-Royce Corniche Convertible £20,394 prov
1978 Triumph Stag (39,500 miles) £4,264.50 prov
1978 Bentley T2 £5,475.75 prov
1978 Yamaha XS 1100 Motorcycle
1979 Fiat 124 Spyder £1,788 prov
1980 Triumph TR7 2.0 roadster£1,844 prov
1980 MGB Roadster (2-litre Aldon engine)
1980 Bentley T2 £7,040.25 prov
1981 Rolls-Royce Silver Spirit £5,587.50 prov
1981 MGB Limited Edition Roadster
1981 Triumph TR7 V8 roadster £1,788 prov
1983 Mercedes-Benz 500 SEC £1,453 prov
1983 Rolls-Royce Silver Spur (33,000 miles) £10,169 sold
1985 Mercedes-Benz 500 SEC (Ex-Bob Monkhouse)
1985 Jaguar XJS-C HE
1986 Lotus Esprit S3 £5,475.75 prov
1986 Bentley Turbo R £7,599 prov
1987 Jaguar XJ12 Sovereign
1988 Jaguar XJS-C
1988 Porsche 944 2.5 LUX £2,123 sold
1989 Jaguar XJS V12 Convertible (37,399 miles) £7,543 prov
1989 BMW Z1 Roadster £18,886.75 sold
1990 Volkswagen Scirocco GT £1,173 sold
1991 Mercedes-Benz 420 SEL
1992 Maserati 430 Quattroporte£2,570.25 prov
1992 Jaguar Sovereign 3.2 £818 sold
1993 Jaguar XJ6 3.2
1994 Mini Mayfair 1.3 (11,800 miles) £3,129 prov
1995 Ferrari 355 Berlinetta £25,702.50 prov
1998 Gravetti AC Cobra Replica £12,074.75 prov
1999 Ferrari 360 GT Race Car £24,557.50 sold
Upcoming Auctions at BCA Blackbushe in November
Wednesday 28th November 10.00am start
Leaseplan Live Online, Black Horse, Lex, Bank of Scotland, Prime Fleet, Jardine p/x, Inchcape p/x, Sytner p/x, Snows Group p/x, Trident Honda p/x.
Thursday 29th November 10.00am start
Light Commercials from Dagenham Motors, Lex, Fleet Direct, Peugeot, XBG, Citroen, Northgate, Leaseplan.
Friday 30th November 10.00am start
Fleet & Finance, LTSB Autolease,
Motability
, Lex, Vauxhall Leasing, Masterlease, Hitachi Capital, General Section, Inchcape p/x, Charters p/x, Private Sure Sell.
As always the best way to look for a specific car coming up at a BCA auction or to pre-check a day's sale is to visit
www.auctionview.co.uk
If you are a BCA account holder this service also now gives composite price information (average auction price, CAP and Glass's) and now allows you to buy a selection of cars directly on-line.
Please Note BCA Now Charges All Private Buyers a £23.50 VCA New Keeper Transfer Fee. On behalf of the vendors, BCA is required to notify DVLA via the V5C of changes of ownership.
For sales at BCA Edinburgh, click here for full details:
www.british-car-auctions.co.uk/main.asp?page=60
For BCA online auctions go to
www.bca-online-auctions.co.uk
. Two types of sale: Live Online and Open Tender. These are only available to BCA MyBCA Loyalty Card holders.
For future police sales at West Oxfordshire Motor Auctions. Visit
www.woma.co.uk
, click on 'stocklist', then click on search, or use the faxback on 0906 3080 953 at 60p per minute. Sales are held on Tuesday and Thursday evenings from 5.30pm.
Brightwells HUGE WEEKLY 4x4 SALE takes place every Tuesday at Easter's Court on the A49 by-pass, Leominster, Herefordshire, start time 11.00am, phone: 01568 611325, website:
www.brightwells.com
Comments