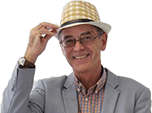 Classic Auction Bridgwater 31st July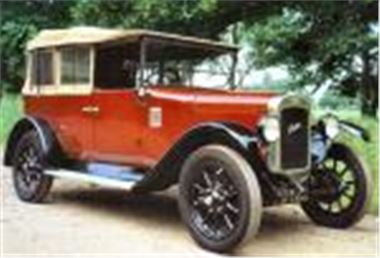 A fine 1920s Tourer is one of the star attractions at BCA's next Classic & Historic sale at the Bridgwater auction centre on Tuesday 31st July 2007. Around fifty classics will be on offer, representing nearly 80 years of motoring history alongside a large selection of automobilia and motoring memorabilia.
Dating from mid-1928, the Austin Twelve Clifton Tourer is finished in maroon with black wings and has good, serviceable weather equipment in beige double duck. The brown leather upholstery has been renewed, as has the carpet, whilst mechanically the car is in excellent order in all departments. Originally registered in Dewsbury, Yorkshire the car was restored during the 1980s and it has covered less than 700 miles in the last 25 years. Expect to pay around £13,000 for this vintage tourer.
Bill Hines' 'Dunsmore Specials' have an enthusiastic following and hark back to a time when racing cars could be cheaply built to individual specification. Hines was born into the motor business – his father worked for the Riley race team – and he himself established a garage in the early sixties, then moved to Dunsmore Heath near Coventry. Here he began constructing hand-crafted racing cars in the vintage style and a series of 'Dunsmore Specials' were built for customers as a rolling chassis or a completed vehicle. This particular example dates from 1966 and is based on an early 420 Jaguar Saloon, powered by a triple carburettor 4.2-litre unit to E-Type specification. Finished in a dark red with cream leather trimmed seats, the quality of the original build shows through, with clean lines and well-fitting components. Representing a rare opportunity, as Dunsmores rarely change hands, this example is supplied with a V5C document and a current MOT certificate and is estimated around £16,000.
The Ford V8 Pilot was originally registered during August 1950 in Pembrokshire, moving to Somerset three years later where it was owned and operated by nurserymen Kelway & Son of Langport. Service records from Long Sutton Garage show the car had covered 25,000 miles in October 1953 and had reached 149,000 in November 1969 with a new engine fitted at 97,000 miles in 1961. Later owned by a Mr Lloyd of Langport, the car was laid-up on his retirement from driving. Subsequently discovered in storage, the car was registered at Swansea and was later purchased by the vendor. Some work has been carried out on the car but it remains essentially as found. Estimate is a reasonable £2,750.
Dating from 1974, the Jaguar E-Type Series III Roadster has manual transmission and is finished in white with navy leather upholstery. The car is to original USA specification and was imported into the UK during 1990 having covered just 6,600 miles. The car was delivered to renowned Jaguar restoration specialists, Vicarage Cars, who embarked upon an extensive programme of refurbishment. Following the completion of this work the car has been very sparingly used with the current mileage being just 11,294. It is estimated around £37,000.
First registered in London in May 1929, the Austin Twelve Windsor is a nice example from late in the production run, often known as the 'Burnham'. Correctly finished in blue and black with blue interior trim, the car has clearly undergone restoration at some point and had been in the previous ownership for some 28 years. It appears well maintained and is running well with all major mechanical components being in good order. The original London registration number, UU 5, gives the car an air of great distinction and it is hoped that it will remain with the vehicle, as it has for almost eighty years. Estimate is around £18,500.
Other delights on offer at Bridgwater include a 1925 Chevrolet Superior Tourer, a 1960 Jaguar Mk 2 and a 1969 Daimler V8 250. Modern classics featured include a 1986 Lotus Esprit Turbo, a 1993 Mercedes-Benz SL 300 and a Jaguar XKR dating from 1999 with the registration 'HOT 19L'.
The sale commences at 11.00 am for the automobilia, followed by cars on Tuesday 31st July. Viewing is from 9.30 am on the morning of the sale, and from 10.30 am to 5.00 pm on Monday, 30th July.
For further details of this Classic & Historic sale, please contact the BCA Classic & Historic Division Information Helpline on 01252 877317 or email bcahistoric@bca-group.com. Catalogue details and illustrations are displayed on the BCA site at
www.classic-car-auction.co.uk
.
BCA Bridgwater is located two minutes from J23 of the M5 on the Bristol Road (A38).
Catalogue at 26-7-2007:-
Year Make/Model Estimate
1925 Chevrolet Superior Tourer* £6,000 - £7,000
1928 Austin 12/4 Clifton Tourer £12,500 - £14,500
1929 Austin 12/4 Windsor (Reg. no. UU 5) £18,000 - £20,000
1950 Ford V8 Pilot £2,250 - £2,750
1960 Jaguar Mk 2 2.4 £7,500 - £8,500
1960 AJS 350 Model 16 Motorcycle £2,000 - £2,300
1960 Jaguar XK 150 3.8S FHC £22,000 - 24,000
1960 Morris Commercial FFK Series Dropside Lorry £3,250 - £4,000
1963 (donor) Replica Porsche 550 Spyder £10,500 - £12,000
1966 (donor) Dunsmore Special (Jaguar 4.2 E-Type powered) £15,250 - £16,500
1969 Daimler V8 250 £10,500 - £12,500
1969 Jaguar E-type Series II 2+2 £9,750 - £10,500
1970 MGB Roadster £4,000 - £4,500
1973 Triumph TR6 £4,750 - £5,500
1974 Triumph Stag Mk II £7,000 - £8,000
1974 Jaguar E-Type Roadster Series III* (11,294 miles) £33,500 - £37,500
1975 Lotus Elite S22 £2,500 - £3,000
1975 MGB Roadster £2,250 - £2,750
1977 MGB GT No reserve
1978 Maserati Merak SS No reserve
1978 MGB Roadster £3,500 - £4,000
1979 Datsun 280 ZX* No reserve
1981 Rolls-Royce Silver Spur £5,250 - £6,000
1981 MGB Roadster Limited Edition £2,500 - £3,000
1984 BMW 728i SE (Former BMW Car Club concours winner) £1,750 - £2,250
1985 Mercedes-Benz 500 SL £4250 - £4,750
1985 Lotus Esprit Turbo £6,750 - £7,500
1985 Jaguar XJS-C HE £3,250 - £3,650
1988 Jaguar Sovereign V12 £4,500 - £5,500
1988 Jaguar XJ-SC £2,650 - £3,000
1989 Alfa Romeo Spider £3,850 - £4,500
1993 Jaguar XJS Convertible £5,750 - £7,000
1993 Mercedes-Benz SL 300 £7,000 - £8,000
1999 Jaguar XKR (Reg. no. HOT 19L) £13,250 - £14,500
Comments