Learn to drive: How to pass the driving test
So you want to learn to drive but where do you start? Learning to drive can be a nerve wracking process so we're here to help with step by step advice on where to get the right paperwork, how to find a driving instructor and what exactly the driving test involves.
With the cost of learning to drive now more than £2500 in total and five month waiting times for some driving test centres, ensuring you pass the test first time has never been more crucial.
Here we will also dispel common myths around the driving test and explain the best way to get car insurance when learning to drive.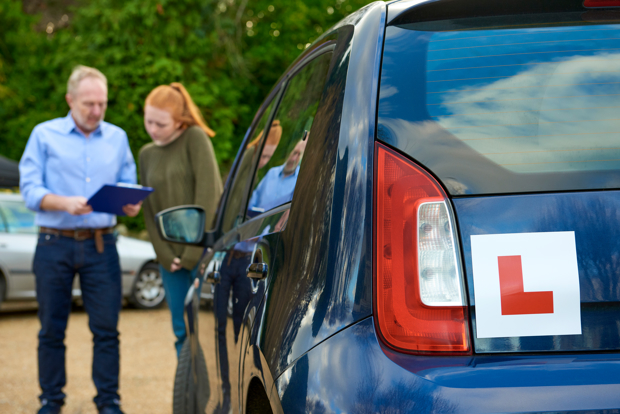 Getting your driving licence
So you want to learn to drive. Simple enough but there a few bits of vital paperwork you'll need to get sorted first. To get your driving 'career' started you need a provisional licence.
You can apply for this from the age of 15 years and 9 months although you can't take a car driving test until you are 17.
The easiest way is online via the Gov.uk website. It costs £34 and you'll need an identity document, like a passport.
You can also apply for a licence via post. You just need the form D1 'Application for a driving licence'. Send your application to along with a cheque (yes those do still exist apparently) for £43.
The theory test
The theory test for car drivers consists of two parts. A multiple choice questionnaire and a hazard perception test. With the multiple choice test, you must answer a minimum of 43 out of 50 questions correctly in the allotted 57 minutes of the exam to pass.
The hazard perception test consists of 14 video clips and 15 hazards. A maximum of five points are awarded for each hazard, so the earlier you spot a hazard the more points you score. To pass the hazard perception test, you need to score a minimum of 44 out of 75.
If you fail either part of the theory test, you are required to re-take both parts to successfully pass. You'll be given you're score very soon after sitting the two tests by staff at the testing centre.
Learning to drive
With the theory test completed completed, you can take to the road with a driving instructor or a fully qualified driver who is over 21-years of age and held a full driving licence for at least three years.
The car you learn in must also clearly show 'L' plates (or 'D' plates in Wales) at the front and rear, and it must be properly MoT'd, taxed and insured.
As a learner driver, you still need to be listed on a car's insurance, unless you're in a driving instructor's car which has insurance that already covers you.
When you apply for your provisional licence, you must tell the DVLA (Driver and Vehicle Licensing Agency) if you have any eyesight problems or have had corrective eye surgery. But if you only wear glasses for short or long-sightedness or are colour blind, you don't need to tell the DVLA.
You can also start to learn to drive in cars with automatic and manual gearboxes. However, if you sit your driving test in a car with an automatic gearbox, your driving licence will restrict you to cars fitted with an auto 'box.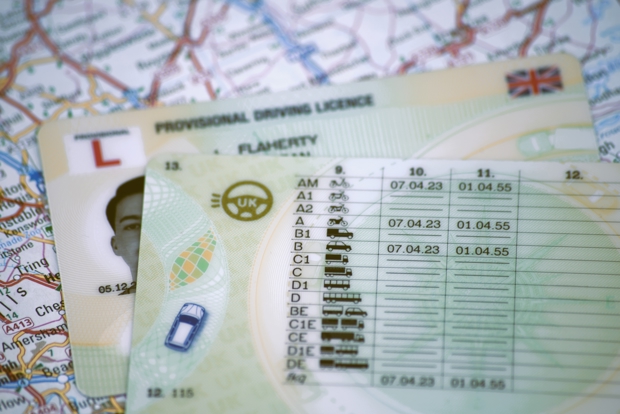 How long does it take to learn to drive?
Most new drivers take an average of 45 hours of professional tuition and 22 hours of private driving practice with a qualified driver before sitting their test. So, choosing the right driving instructor is vital as you're going to be spending a lot of time with them.
How do you find a driving instructor?
Slapping on L-plates and hitting the road with mum or dad in the passenger seat may be the cheapest way to get driving experience but it might not be the best way to learn. Most parents learnt to drive before the theory test existed and the driving test has changed a huge amount in recent years.
The best way to find a driving instructor is to ask friends, relatives and colleagues who they were taught by. You'll soon find you have plenty of recommendations. It doesn't really matter if the instructor runs their own business or is from one of the large driving schools, the important thing is you feel comfortable with the instructor and trust them.
An approved driving instructor (ADI) must display a green certificate inside the car they use to teach. Some trainee instructors can display a pink certificate to show they are not qualified ADIs but are gaining experience. All ADIs must be registered with the DVSA (Driver and Vehicle Standards Agency).
How much do driving lessons cost?
The average cost of a lesson in the UK is around £35 for one hour so use this as a guide.
When you've found the instructor you like, it's worth booking a block of lessons to begin with as this is cheaper and can save you around £2 a lesson. The bigger driving schools can usually offer the cheapest deals, but it's worth shopping around to find the best value for money.
Another way to save money on driving lessons is to attend an intensive driving course where you spend anything from three to seven days doing nothing but learning to drive. These courses have their advantages, such as immersing you in driving, but some learners find it too much to take in all at once.
Can you get trial lessons?
Always ask about any introductory lessons. This way you can try out an instructor before committing to them long term and don't feel cheeky for asking - any reputable instructor will happily offer an introductory lesson.
You should also ask what grade the driving instructor has - grade 6 means the instructor is very good. If the instructor is a trainee, enquire if there's a discount in the price and when you'll be taught by a fully qualified instructor.
Make sure you're happy with the car they use to teach in - some learner drivers prefer larger or smaller cars or ones that are easier to see out of or park. Make sure you can reach all of the controls comfortably and the driving position suits you.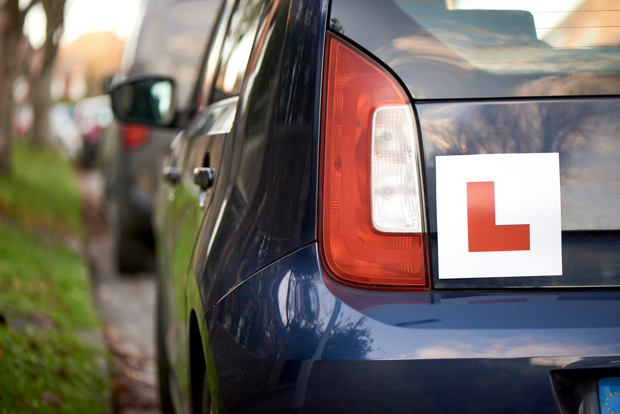 Where is my nearest driving test centre?
Thinking of taking your driving test, but don't know where to start? Our interactive map makes it easy to find your local test centres. You can compare their pass rates with the national average (47%) and see how many tests they conduct each year.
What to expect on your driving test
Obviously, everyone wants to pass their test first time round. You're rewarded with freedom and become extremely popular with your friends whenever they want a lift to town, but a lot of learners fail simply because they aren't prepared well enough.
What to take
You'll need your UK provisional driving licence and your theory test pass certificate. Remember, your test will be cancelled - and you won't get your money back - if you turn up without any of these things. And a car, obviously.
How long does the test last?
The test lasts about 40 minutes. At the start of the test there will be an eyesight check. You'll be asked to read a number plate from about 20 metres away. If you fail to read this correctly, you'll fail the test and it will immediately end.
Show me, tell me questions
Next you'll be asked to answer a couple of 'show me, tell me' questions. One 'show me' question, where you have to show the examiner how you'd carry out a check and one 'tell me' question, where you have to explain how you'd carry out the check.
These are to test that you know how to complete basic safety checks on the vehicle - inside the car, outside the car and under the bonnet. Some examples of what could be asked are as follows:
Show me how you would clean the windscreen using the windscreen washer and wipers.

Tell me how you would know if there was a problem with your anti-lock braking system.

Open the bonnet, identify where you would check the engine oil level and tell me how you would check that the engine has sufficient oil.
However, what can be asked and how it can be asked is changing slightly after 4 December 2017. The 'tell me' question will be asked at the start of your test, before you start driving, and the 'show me question will be asked while you're driving.
General driving ability
During your test, you'll drive in various road and traffic conditions, but not on motorways.
You'll be asked to pull over and pull away during your test. These may include normal stops at the side of the road, pulling out from behind a parked vehicle and hill starts. You might also be asked to carry out an emergency stop.
The important thing is safety, so much of what the examiner watches for is that you're aware of your surroundings and possible hazards. Not indicating to show other vehicles and pedestrians your intentions, or looking in your mirrors enough, could result in faults.
Independent driving
You'll have to drive for about 10 minutes by following traffic signs, verbal directions or a combination of both. You can't currently use a sat nav. You can ask the examiner to confirm the directions if you forget them.
Your test result won't be affected if you go off the route, unless you make a fault while doing it. The examiner will help you get back on the route if you take a wrong turn. 
After 4 December, this section is increasing to 20 minutes - or half the test time. Most candidates will also be asked to follow directions from a sat nav. The examiner will provide the sat nav and set it up. You won't need to set the route - the examiner will do this for you.
Faults
When you take your practical test, unless you drive perfectly, you'll probably get a few faults during your drive.
You can notch up a total of 15 minor faults before you fail the test. If you accrue serious and dangerous faults, you'll automatically fail the test, regardless of how well you drive otherwise. If other road users are affected, a minor driving fault can turn into a major one; you'll be given a dangerous driving fault only if the examiner or another road user has been forced to take evasive action. 
Reversing manoeuvres are also changing
Since 2017, the reverse around a corner and turn-in-the-road manoeuvres are no longer be tested, but you should still be taught them by your instructor. Instead, you'll be asked to do one of three possible reversing manoeuvres.
These include: parallel parking at the side of the road, parking in a bay - either driving in and reversing out or reversing in and driving out or pulling up on the right-hand side of the road, reversing for two car lengths and re-joining the traffic.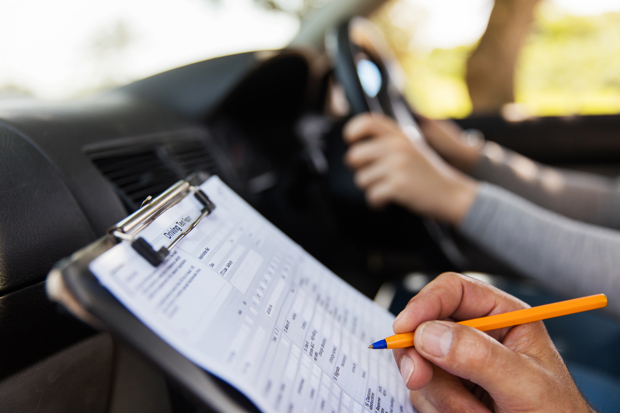 Top five myths about the driving test
Many myths and rumours have built up around the driving test which simply aren't true. It's easy to believe them and this can affect your confidence when it comes to taking your test.
So here, we dispel the myths and puts the facts right about what really happens when you come to take your test.
"If you stall during your test, it's an automatic fail"
Not entirely true. By the time you're ready to take the driving test, shaky clutch control should be a distant memory but the test can be nerve wracking for some candidates.
If you stall, don't panic. Take a deep breath and start over again. Some candidates have even passed tests after stalling twice. However, stalling repeatedly in traffic or stalling when entering major junction, affecting other road users, will fail the test. 
"If you get take a wrong turn, the examiner will fail you"
The driving test is designed to allow the examiner to assess your driving ability during the course of a 30-35 minute route, taking in various road and traffic conditions.
If you are asked to turn right at a junction but turn left in error, you will not incur a driving fault as long as you correctly turn left. Even on the independent driving element of the test, you are not penalised for getting lost during the drive
What the examiner doesn't want you to do is drive erratically or dangerously because of poor planning and anticipation. Whatever you do on the test, do it safely and you'll have a good chance of being successful.
"Driving Examiners are trying to fail candidates"
Another urban legend is that examiners have to fail a certain amount of tests each month. While it is true that examiners are expected to have pass rates that fall within 10% of the local average, there is nothing to suggest that the test results are compromised because of this. In fact, the only person who really affects the final decision is the candidate taking the test.
"My mum says they only took a few lessons and passed a few weeks after turning 17"
This statement may be true, but at a rough estimate most candidate's parents will have taken their test 20 to 30 years ago in very different times. The volume of traffic on the roads has greatly increased since then, as have the number of complex junctions and road systems in busy urban areas.
The Driving Standards Agency has changed the test on a regular basis over past 30 years to reflect the more challenging situations that drivers face on modern roads, including the independent driving element of the test and a greater skill level in hazard awareness and anticipation. The DSA suggest that an average of 45 hours of tuition along with around 20 hours of private practice is required in order to reach the test standard.
"You should check your mirrors every 7 seconds"
While checking your mirrors every seven seconds may suit some traffic conditions, it is more important to check your mirrors when appropriate. If you're worrying about checking every 7 seconds, you won't be focused on what's happening on the road.
The test assesses the candidate's use of mirrors when signalling, before changing speed and before changing direction, all of which demonstrate good awareness and planning. The examiners can easily see when you are looking in your mirrors so you don't have to make it too obvious.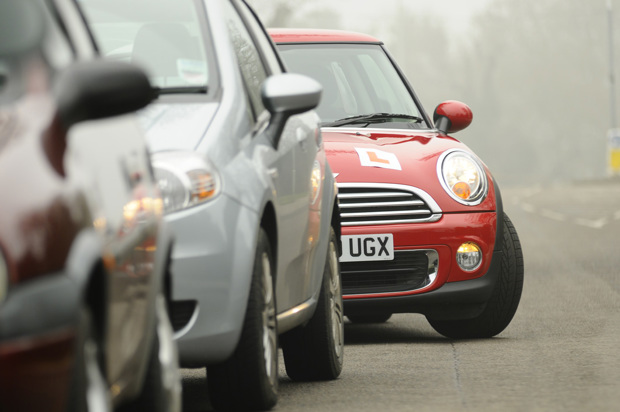 Learner driver insurance
The minimum level of insurance cover needed in the UK is Third Party cover. As the name suggests, it covers any third party in an accident where your car is also involved.
However, it provides no cover for damage to your car or theft from it, so this most basic insurance is not ideal unless you really only want the cheapest cover.
Up a grade from Third Party insurance comes Third Party, Fire and Theft (TPFT), which is another does-what-it-says-on-the-tin policy. As well as insuring other drivers, road users and anyone else who may be involved in an insurance claim, TPFT will also reimburse you if your car suffers fire damage or items are stolen from it.
Being a named driver
One way to get on the road but not pay your own insurance is to be a named driver on your parents' insurance, which is how most learners start off. This has the benefit of being cheaper than insuring yourself as a newly qualified driver, but you cannot build up a no-claims bonus.
If you use your parents' car occasionally, being a named driver is fine. However, if your parents insure a car for you and you are the main driver, this is illegal and can result in a fraud charge.
It's called 'fronting' and can leave you without insurance cover in the event of a claim if the insurance company is suspicious. Although costly, it's far better to pay your own insurance and build up a no-claims bonus.
Building up your 'no-claims bonus'
Neither Third Party Only nor Third Party, Fire and Theft will help a new driver build up a no-claims bonus (NCB), also known as a no-claims discount. This can only be done with Comprehensive cover and entitles the insurer to cheaper cover. For every year a driver doesn't make a claim on their insurance, they are awarded another year's NCB. 
Building up an NCB is essential if you want to reduce the amount you pay in the future - some short term financial pain can be worth the long term gain.
What' an insurance excess?
An excess is the amount you agree to pay before the insurance firm has to pay out. If you agree a £500 excess, it means you pay the first £500 of any bill for damage or loss and the insurer will then cover the remaining balance.
The larger the excess, generally the lower the cost of insurance. Agreeing to a larger excess can help reduce your insurance cost.
Comprehensive insurance policies cover the driver for loss or theft from the car, fire damage, third party claims and the car being stolen. Windscreen cover is included with most policies to replace a chipped or damaged windscreen for free or a nominal sum without affecting your NCB.