How to buy a car online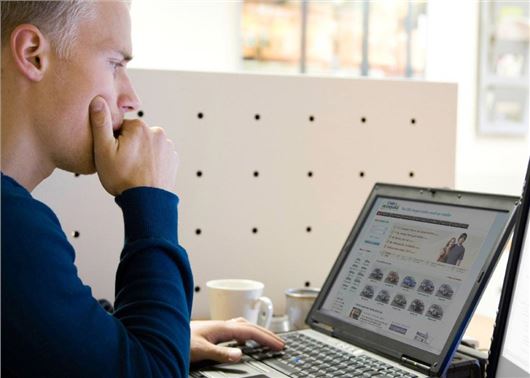 More and more manufacturers are moving their buying process into the digital age, with online buying tools that will let you spec a car, agree a price and make payment without leaving the comfort of your home. But how does buying a car online stack up against visiting a dealership?
As a nation, we spend over £800 million per week online and there are few signs of consumer demand slowing. In fact, according to a study by the FTA (Freight Transport Association) online shopping is predicted to weigh in at a colossal £63 billion by 2020. 
With this in mind, it's perhaps unsurprising that car manufacturers are looking to get involved in the online boom, with their own range of digital car buying tools. 
Skoda has recently joined the ranks of a number of manufacturers - like Hyundai, Smart and BMW - offering car buyers a quick and easy way into a new car, with the introduction of online spec and payments. 
So, how does it work?
As with any other form of online shopping, you simply log on, decide what you want and then work out how you want to pay. Skoda offers a 'Live Tour' - which is set up for those interested in the Octavia and Kodiaq and connects you with an "enthusiastic team of model experts", aptly named Product Hosts, via videolink. The video is only one-way, which is good news for shoppers who want to browse in their pyjamas.
The host guides you around the model, showing specific features that are requested or just a general tour of the car, through a smartphone, wall-mounted cameras and a headset. The next steps include the option to be added to Skoda's mailing list, configure a car or be booked in at your local dealership for a test drive. However, to make the final transaction, you still have to visit a Skoda Showroom. 
Hyundai's Click to Buy is somewhat more direct, as you start by telling them how much you have to spend and then get given a list of cars that fit your budget. Once you've selected your preferred payment method and part exchange value of your existing car, you can then order a new vehicle and agree the handover. Once some forms have been filled in, you can either collect it from the dealer or have it delivered to your home.
BMW and Smart offers a similar system that handles all aspects of the car buying process online. That means, with just a few clicks, prospective owners can build their perfect car online, arrange a test drive if necessary, agree financing options and payment method, and get a trade-in value for their own car before finalising the delivery date.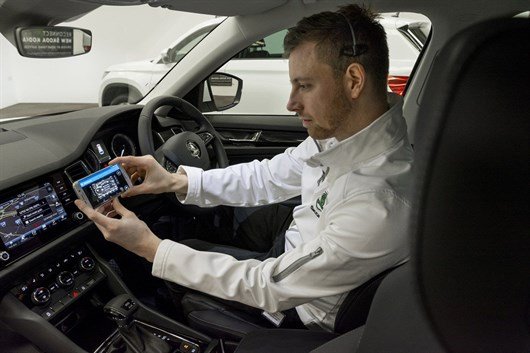 The good, the bad and the missed marks
But alas, as with everything, there are flaws. Firstly, not all carmakers offer online buying tools. Those that do, often limit the service to selected models. You also can't haggle on the price which means you can't push for money off or demand optional extras be thrown in for free. 
It could also be argued that, without seeing a car in the metal, it is harder to judge if it's suitable for your needs. For example, measurements on a page aren't as easy to translate into the number of suitcases that will fit in a something-litre capacity boot as a real-life salesperson demonstrating it for you.
Likewise, how can you judge the comfort of those optional leather seats or ease-of-use of that tech packed infotainment system if you can't sample it for yourself? By walking into a dealership, you might see another car that fits your needs better. It could also be argued that it isn't wise for carmakers to marginalise such a large purchase into an online tool as some buyers might not appreciate the complexity and value of the deal they are agreeing.  
The big question - why?
Life is a bit of a juggling act and carmakers tell us that buyers want more flexibility. After work, few people want to take a trip to their local dealership. To shop for a car on the go or from your own sofa is a requirement that meets the fast-paced lifestyles of many modern day buyers.
Skoda New Retail Concepts Manager, Jonathan Harris, said: "Customers are seeking convenience and excellent service when looking to make a car purchase, and with more and more people doing their research online ahead of going to the showroom, the Skoda Live Tour brings the retail experience to a digital world that is easily accessible."
Comments
Author

Georgia Petrie
Latest