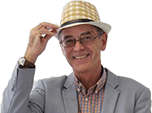 VW Polo 1.2 Match 60 3 door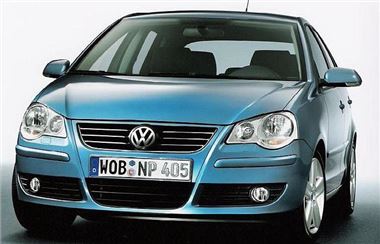 This is one that's popular with the ladies, the VW Polo 1.2. There's a brand new version that went on sale in the middle of 2009, but if you're on a budget and looking for a well regarded car that doesn't compromise too much on style then a 2009 used Polo would be a good place to spend your money. The one I drove is on sale at Motorpoint in Newport with just under 14,000 miles on the clock for £7,599.
VW has sold more than 10 million Polos worldwide, which is no surprise considering it does a good job in pulling off a bigger first impression than its name might suggest. The car I drove came in Cornflower Blue with 15-inch alloys, 195/55 R15 tyres front and rear, body colour door hands, bump strips and bumpers. It pulls the "looks like a Golf" slogan off very well.
Interior has a fairly basic trim level, but has everything a girl really needs: 12V Socket for the sat nav, 3 Spoke Steering Wheel, 4 Lashing Points To Secure Luggage, Folding Grab Handles with Rear Coat Hooks, Front Cupholder, Front Door Pockets, leather rimmed, reach adjustable steering wheel and gear knob and a handy storage tray on the dashboard.
The 1.2 Match 60 has a 1198cc, 6 valve, 5 speed manual gear box. Great around the city and easily up to the challenge of longer journeys. Definitely a car you could imagine your daughter packing up her bedroom in and heading off to college with.
Running costs are pretty reasonable with the VW Polo too, making it a good solid choice for a single woman or a families second car. VW claimed that this version of the Polo would do a mighty 83mpg, I didn't manage to get that sort of mileage out of it but it returned a combined mpg of 59mpg which was quite pleasing. Particularly as that test involved lots of stop starting in a busy city centre. Polo falls into band E for road tax, with CO2 emissions of 138 g/km so a comfortable £120 per year to tax.
All in all, good all rounder for the ladies and Motorpoint have several on offer starting from £6,999.
All cars are supplied kindly by Motorpoint Newport. Founded in 1998, Motorpoint is the UK's number one car supermarket group. It currently operates from five locations - Burnley, Derby, Glasgow, Newport and Peterborough. In 2008, Motorpoint sold 35,000 new and nearly vehicles.
For more information call Motorpoint Newport on 0845 4133000 or visit www.motorpoint.co.uk
I am comparing nearly new forecourt cars with within the same year of manufacture and with similar mileages. Prices featured are available at Motorpoint at the time of going to press. These prices may be subject to change at any time.
Read the full Car-by-Car review here
Comments