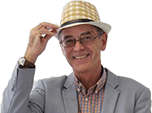 Toyota Auris 1.6 VVTi TR 3dr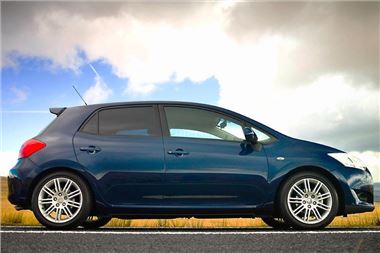 We've all heard a great deal about Toyota in the news lately. The Auris, IQ, Aygo and Yaris were all recalled due to problems with the accelerator pedal. I was keen this month to get behind the wheel of one of the cars in question in a bid to restore some confidence in the popular brand.
The cars I drive, are from Motorpoint in Newport who adopted a very responsible attitude to Toyota sales during the crisis. Motorpoint announced it was stopping its customers from collecting affected Toyotas until the recall by the manufacturer was completed and worked with Toyota to identify any vehicle in its fleet that required a recall.
The Auris I drove was one such model and first impressions of it were good. It makes for an attractive looking small family hatch back. Comes as standard with 16 inch, 6 twin spoke alloy wheels, body coloured bumpers and side mouldings in "Silver Steel".
Inside you get: four load area hooks, centre console box with lid for stashing your bits and pieces, front and rear cupholders, leather gear knob and leather trimmed steering wheel . Also comes with a very handy passenger under seat storage tray - very useful for those of us that are still using maps.
Safety features of the Auris include driver and front passenger airbags, drivers knee airbag as well as front and rear curtain airbags. Front and rear seatbelts with pretensioners and force limited as well as the loudest electronic sensors making it impossible not to remember your own or, more importantly, your childs' seatbelts.
The Auris is a nice looking car, packed with excellent safety features and a five star adult and four star EuroNcap safety rating. It's great around town, nippy and versatile with a reasonable size boot and good size back seats - great for the weekly shop and picking the kids up from school. Whilst I'm a fan of this car as a family friendly and foxy alternative to many of the medium family mobiles out there today, there were just a couple of things I found a tad disappointing.
The first was its driving and performance on longer motorway journeys. In fifth gear and doing 70 mph, the Auris is very noisy indeed. Whilst it's equipped with six speakers, built in radio and CD player as well as plug in for your MP3 and steering wheel mounted audio controls, you've a job to hear it over the engine noise. It sounds, like it needs a sixth gear to reduce the engine noise to a more acceptable level.
It's also a little disappointing on economy delivering just 44mpg on a combined test and with 163 g/km - that'll set you back £150 per year.
Overall, I found the Auris an enjoyable drive. Pleasant to look at, enough space for a small family and very reasonably priced at £7,999 for a 2008 model with just over 15,000 miles on the clock.
All cars are supplied kindly by Motorpoint Newport. Founded in 1998, Motorpoint is the UK's number one car supermarket group. It currently operates from five locations - Burnley, Derby, Glasgow, Newport and Peterborough. In 2008, Motorpoint sold 35,000 new and nearly vehicles.
For more information call Motorpoint Newport on 0845 4133000.
I am comparing nearly new forecourt cars with within the same year of manufacture and with similar mileages. Prices featured are available at Motorpoint at the time of going to press. These prices may be subject to change at any time.
Read the full Car-by-Car review here
Comments