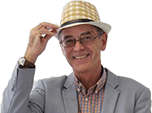 Ford KA 1.2 Style Manual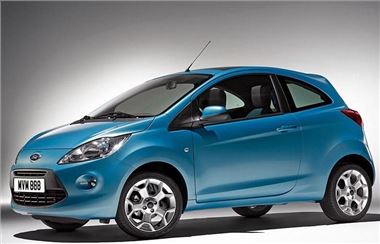 The Ford Ka 1.2 Style has grown into a smart looking super mini. In midnight black with 14 inch steel wheels it's a petite little run around that would suite a young female driver and deliver enough room for the kids and the school run.

Exterior is stylish, body coloured door handles, bumpers and heated mirrors for those cold winter mornings, not that we've had many of those lately. I found the powerful air conditioning that comes as standard with the 1.2 style far more useful.
Chrome effect interior door handles and gear knob along with the triangular sloping dash, give the KA a very space aged feel inside. It rather feels like you're sitting at the console of a little space pod, a really fresh, fun and funky design.
The KA has a 1242cc engine with a 5 speed manual gear box and a top speed of 99mph, which might not sound very much but is plenty fast enough for any motorway journey. The Ford comes as standard with ABS and power steering as well as one touch electric front windows and the all important Isofix seat belt system to ensure excellent child safety. The KA was awarded with a 4 star adult and 3 star child safety ratings by EuroNcap.
Living with the KA was a pleasure, even on those long Motorway journeys. Ok, so it's never going to be the fastest car on the block but it certainly handles well and is comfortable and relatively quiet at speed. Around town, the KA is clearly in its element. It corners very tidily indeed and has great visibility front and back for getting into those tight parking spaces and multi storeys. One of the negatives was in the weight of the doors. The KA is clearly designed for the ladies but the driver and passenger doors are very heavy in comparison to other super minis I have driven. The weight of it has it's plusses though, if it were very light, it would not make for good motorway driving, as I found with the Smart car, so as a trade off, it is really only a small one.
The 1.2 Ford KA emits 119g/km of CO2 which puts it in the absolutely brilliant C band for road tax and will cost you just £30 per annum to tax. Great stuff. The KA Studio 1.2, KA Style + 1.2 and 1.2 Zetec are all band C. To see which bands the other Ford KAs fit into, click this link. Fuel economy was also good with this car, I achieved a combined mpg of 53mpg, not bad at all.
To sum up, the Ford KA 1.2 Style is a great little run around, which is capable of being comfortable and economical on the longer journeys too. It's a fun and interesting looking car which offers a good ride and would make a fantastic first car for the younger driver or more modern mum. It's on sale at Motorpoint for just £7,299 in a variety of colours.
All cars are supplied kindly by Motorpoint Newport. Founded in 1998, Motorpoint is the UK's number one car supermarket group. It currently operates from five locations - Burnley, Derby, Glasgow, Newport and Peterborough. In 2008, Motorpoint sold 35,000 new and nearly vehicles.
For more information call Motorpoint Newport on 0845 4133000 or visit www.motorpoint.co.uk
I am comparing nearly new forecourt cars with within the same year of manufacture and with similar mileages. Prices featured are available at Motorpoint at the time of going to press. These prices may be subject to change at any time.
Read the full Ford Ka Car-by-Car Review here.
Comments