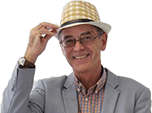 Vauxhall Astra 1.7 CDTi Ecoflex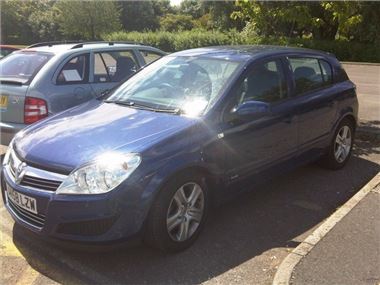 For me, the Vauxhall Astra represents everything that is normal about the world.
It's like a loyal friend who has been around for years, that you know you can take anywhere. You don't have to worry about them turning up looking a little scruffy or drinking too much and showing you up. Not all cars and certainly not all friends come with that level of reassurance!
Styling wise, I've never been able to get very excited about the Astra. I think it looks ok but I don't think it has ever been a head turner. I've always thought the poor Astra must have felt a little hard done by - always being shunted to the back of the queue when Vauxhall was handing out the looks. It's certainly not an ugly car but I have always felt that it lacked quirkiness or imagination and for that reason I've probably not paid it very much attention over the years.
That is until recently when I tested the 1.7 CDTi 16 valve Ecoflex five door hatch back. In Ultra Blue, I was really surprised at how fresh and aesthetically appealing it had become and felt a surge of synergy towards it when I remembered a comment my grandfather made about me as a young girl; "She's one of those that'll improve with age", he said to my Dad, whilst discussing me being picked on at school for having a rather large forehead.
The Astra really has matured into quite a good looking little car. It's neither mighty or dainty but somewhere comfortably in between.
The ecoflex range offers a 3 door, 5 door and an estate model. The interior is practical and comfortable and all models come as standard with a good range of toys: 16 inch alloy wheels, air conditioning, automatic lighting control plus a CD player with MP3 format. It also comes with stacks of safety features such as driver, front passenger and front seat side impact air bags, ABS and electronic stability programme which have all contributed to the Astra 1.7 Ecoflex achieving the highest EuroNcap safety rating of 5 stars.
So what is the 1.7 CDTi Astra Ecoflex like to drive? The one word answer is fast and the two word answer is very fast. Off the mark this car really does fly. The acceleration on it can be almost un-nerving at times and I would certainly not recommend this car for a 17 year old who is new to the road or any driver who is predisposed to nervousness. For me, this car totally rocks. For a car of this engine capacity it is probably one of the fastest I've driven off the mark and it's a great car for the supermarket shop and trip into town. Easy to park, great handling and a decent sized boot too.
Longer distance the Astra is a lot more chilled out and cruises quietly and effortlessly at the national speed limit. One of my pet hates about Vauxhalls though is that they tend to make really simple things like indicators and windscreen wipers more complicated for the sake of it. It really annoys me that you have to tap the levers, sometimes 3 or four notches to get the correct speed for the windscreen wipers. The indicators are the same and subsequently are very easy to leave switched on which can be dangerous but more than anything it's very frustrating.
Ranting over, we move onto economy. Well this little Astra is a superstar in the economy stakes. All Ecoflex's emit combined CO2 of 119g/km and anyone who owns one will be rewarded for their responsible attitude towards the environment by paying only £35 per year vehicle excise duty. Vauxhall also offer a recycling allowance. As well as doing 62.8 miles to the gallon, if you buy a new Astra Ecoflex Vauxhall will dispose of your old car in an environmentally friendly way and give you £1000 towards your next car. Bonus!
Overall, this car is a great drive. Apart from my little rant about indicators and wipers, I really can't find a single thing wrong with it. If you've still got a bit of life in you and you like to shake it up a little but not at the expense of the environment and your pocket this car is the car for you. £9,599 from Motorpoint will buy you an 08 Ecoflex with just 4,000 miles on the clock.
All cars are supplied kindly by Motorpoint Newport. Founded in 1998, Motorpoint is the UK's number one car supermarket group. It currently operates from five locations – Burnley, Derby, Glasgow, Newport and Peterborough. In 2008, Motorpoint sold 35,000 new and nearly vehicles. For more information call Motorpoint Newport on 0845 4132 400 or visit www.motorpoint.co.uk.
I am comparing nearly new forecourt cars with within the same year of manufacture and with similar mileages. Prices featured are available at Motorpoint at the time of going to press. These prices may be subject to change at any time.
For a full and comprehensive quote please visit
www.motorpoint.co.uk
Comments