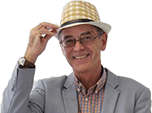 Three F's for Fiesta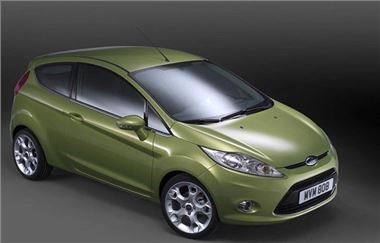 I have three words for the Ford Fiesta 1.25 Zetec and they are Fun, Funky and Fantastic. Not only does this car look fabulous but it does everything a small car should do and more.I've had the Fiesta for two weeks now so I've really had the time to put it through its paces through town and also on a couple of longer motorway journeys.
When I collected the Zetec from Motorpoint in Newport, the first thing that got my attention, was how big it was. Ford has lovingly nurtured its flag ship fledgeling, feeding it with style and development, which have turned it into the good looking small family-mobile that we see before us today. In vibrant Colorado Red and coming as standard with body coloured wing mirrors and side mouldings, the 1.25 Zetec climate, is a real head turner. You'd be forgiven for mistaking the five door Fiesta for its bigger brother the Focus. At nearly 13ft long, the Fiesta is only just over a foot shorter than the Focus and makes for a very roomy small car indeed which comfortably seats two adults and three children on a family day out.
The interior of the Climate has had a good make over from previous models and sports a really funky silver dashboard bezel and leather steering wheel with attractive black and red upholstery making for a funky modern look. Safety wise, the Fiesta comes with twin air bags and ABS as standard and sports; five star adult, four star child and three star pedestrian Euro NCAP ratings. For more information visit http://www.euroncap.com/tests/ford/fiesta.aspx.
Whilst the 1.25 Zetec climate isn't going to win any prizes for speed, it is nippy around town and handles very well. Parking is a doddle. The Fiesta has electric mirrors and good visibililty, excercising in and out of any tight spot with ease and agility. On the open road, the Fiesta feels comfortable and safe. It lacks grunt at low revs so I wouldn't choose to over take on single carriage ways in it but it handles easily and very comfortably at 70 mph on the motorway with two adults and three children in the back so its robust enough to take the whole family on an excursion for the day.
I tested out the boot capacity too, picking the in laws up from the airport. The Zetec has a volume of 284 litres so you can easily fit in two adult suitcases and hand luggage to boot!
Economy wise, the Fiesta came with me on several city trips and two motorway journeys and it returned a very respectable 45.4 mpg overall which makes it an excellent choice for the frugal motorist. The Zetec returns 142 g/km CO2 emissions so will would be a great choice for the savvy at a very reasonable £120 per annum road tax along with it's competitors the VW Polo 1.2 Match (5dr) and the Vauxhall Corsa 1.3 CDTi Club (5dr).
The Ford Fiesta 1.25 Zetec Climate 5dr is on sale at Motorpoint for £7,499 with just over 10k miles on the clock and is good value for money against the Corsa £8,699 and the Polo £7,699 with a similar number of miles on the clock. I'm a big fan of this small car. What it lacks in performance it more than makes up for in style and practicality. The Ford Fiesta 1.25 Zetec Climate is an excellent choice for the economy savvy yummy mummy. Can't wait to get into the 09 Fiesta soon.
All cars are supplied kindly by Motorpoint Newport. Founded in 1998, Motorpoint is the UK's number one car supermarket group. It currently operates from five locations – Burnley, Derby, Glasgow, Newport and Peterborough. In 2008, Motorpoint sold 35,000 new and nearly vehicles. For more information call Motorpoint Newport on 0845 4132 400 or visit www.motorpoint.co.uk.
I am comparing nearly new forecourt cars with within the same year of manufacture and with similar mileages. Prices featured are available at Motorpoint at the time of going to press. These prices may be subject to change at any time.
For a full and comprehensive quote please visit
www.motorpoint.co.uk
Comments