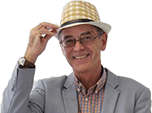 The best green family car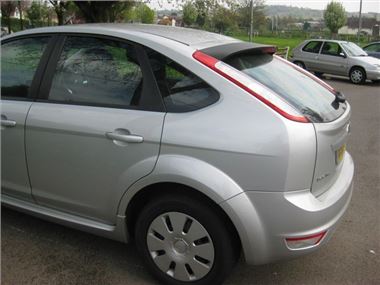 Honest John gives the Ford Focus Econetic 1.6 Tdci a full five star car by car rating and describes it as "the best family car made better".
As well as a glowing reference from HJ, the Econetic was also voted car of the year 2008 by What Green Car so before I even got behind the wheel this vehicle had a lot to live up to.
The Focus Econetic is similar in style to it's predecessors but really benefits from a sportier look than previous models. The hot hatchy lookalike, is a convenient by-product of the changes Ford have made to the body to improve aerodynamic efficiency such as the colour coordinated front bumper skirt and rocker panel skirts which channel airflow over the car, reducing drag and contributing to reducing the overall reduction in CO2 emissions to just 115 g/km meaning it's just £35 per year to tax.
The Ford Focus Econetic is a true ambassador for Fords responsible philosophy towards the environment and demonstrates that low emission diesel cars can be affordable and environmentally sustainable without compromising on style or performance.
I've driven lots of cars with lots of features which claim to make them more economical and kinder to the environment, however more often than not, the one thing I have found is that performance is almost always compromised. I am pleased to say that is, with the exception, of the Ford Focus Econetic.
This car is fast, responsive and handles superbly in all road conditions and on any road. I took it for outings on winding country lanes, A and B roads and for several stints on the Motorway. It's a little sluggish below 1.5 k rpm but that is the nature of the Turbo. In all gears over 1.5 k rpm this car goes like a bullet and is a comfortable companion on a long distance run. Costing just £35 per annum to tax and achieving an average of 62 mpg during my test, the Focus Econetic would make an excellent choice for the commuter or company car driver during the week and a roomy and versatile family car at the weekend.
The Econetic comes as standard with electronic stability programming, 15" steel wheels, air conditioning, CD player and an easy fuel capless refuelling system which is a very simple but brilliant and totally female friendly feature. The generous standard spec on this model really demonstrates that caring for the environment doesn't have to compromise your driving pleasure.
So what features does the Econetic have that reduce emissions? Ford have worked within the boundaries of what they had already so rather than being something new, it is more an evolution of the existing 1.6 Tdci engine available in previous models. The 1.6 litre Duratorq TDCi 90 PS and 109 PS engines have been modified for optimum fuel economy without compromising the renowned driveability of the Focus. It has also been fitted with low rolling resistance tyres which reduce frictional drag so less energy is required to maintain progress along the road. The suspension is lowered, reducing the height of the car and further improving aerodynamic efficiency which is complimented by an aerodynamic front bumper and rocker panel skirts.
The Ford Focus 1.6 TDCi Econetic is a true example of how car manufacturing is evolving all over the world in response to our ever changing environment. The adaptations are mirrored by other manufacturers too such as the VW Blue motion and BMW efficient dynamics range and mark the beginning of a global movement towards greener roads and cleaner air. For the car buyer, you can be sure that what you get with the Focus is a fantastic all rounder. It combines style, comfort and performance with affordability and efficiency making it a superb green choice for the family. At just £10,299 from Motorpoint UK the Ford Focus Econetic really is one of the best green family cars around.
All cars are supplied kindly by Motorpoint Newport. Founded in 1998, Motorpoint is the UK's number one car supermarket group. It currently operates from five locations – Burnley, Derby, Glasgow, Newport and Peterborough. In 2008, Motorpoint sold 35,000 new and nearly vehicles. For more information call Motorpoint Newport on 0845 4132 400 or visit
www.motorpoint.co.uk
.
I am comparing nearly new forecourt cars with within the same year of manufacture and with similar mileages. Prices featured are available at Motorpoint at the time of going to press. These prices may be subject to change at any time.
For a full and comprehensive quote please visit
www.motorpoint.co.uk
Comments