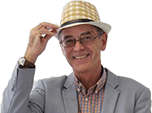 Putting Mum into the compact MPV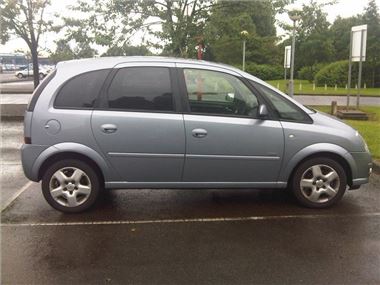 In association with Motorpoint
The Vauxhall Meriva
epitomises the term compact MPV otherwise defined as a small multi purpose
vehicle. It looks practical, it feels
safe and it runs well. With family in mind, the Vauxhall Meriva 1.6i, 5 door
Design model is ideal. It's small enough to get in and around a multi storey
car park and in and out of tight spots but it's large enough to fit in a large
family shop as well as a family of five for a full day out.
Style wise, I don't think
the Vauxhall Meriva is likely to win any awards for glamour but it wasn't built
for the cat walk it was built for the school run and the weekly shop. Because
of that, it looks friendly and welcoming, a little like Ma Larkin out of the darling
buds of May. Whatever the weather, the Meriva greets you with a big smile, rosy
red cheeks and a feeling of complete safety and security. As soon as you jump
inside the solid windscreen pillars give you a real feeling of strength –
although they can be a little restricting when it comes to your view of the
road ahead.
The Meriva comes as standard with body coloured side mouldings and
door mirrors plus chrome effecting moulding on the tailgate and body coloured
bumpers.In lightning silver, the
Vauxhall Meriva Design is a car that you automatically feel safe in. Features
that come as standard with this model are ABS and driver and passenger airbags.
Unfortunately Electronic stability control and front side airbags do not make
up part of the standard specification and are an optional extra.
The Vauxhall Meriva is very
roomy inside. With an overall height of 1.6 metres and an extremely versatile
seating system, which allows you to slide the back seats forward and backwards
independently of one another, you
really can cater for all shapes and sizes. A fold flat system in the
back also allows you to completely fold away the back seats into the floor to
make way for an absolutely enormous boot.
That said, the boot space it has without folding the seats away is
plenty to get a full shop into.
Around town, the Vauxall
Meriva 1.6i 16v 5dr design is comfortable and responsive. The height gives you
a real advantage and enables you to see much further ahead that you might be
able to in a supermini or small family car. Which if you are a defensive
driver, could assist you greatly in avoiding trouble ahead.
Although the Merivas
dimensions are fairly large (LxWxH) 4.1m x 1.7m x 1.6m, I found parking easy –
even in the absence of rear parking sensors. The Meriva is light and obedient
in it's handling in and around town.On longer distances and at
high speed, I wasn't quite such a fan. All compact MPVs, in my opinion, are
poor to handle at higher speeds and on the motorway. This is down to the
phsyics; the taller the car is the more prone it is to being pushed around by
the wind and with the compacts you tend to find the weight isn't quite enough
to give it the downforce it really needs. The Meriva is also very slow to
respond in fourth and fifth to the accelerator, which means you have to take a
rather large run up to over take. At high speed the Meriva can feel unbalanced
and slow to respond which can be disconcerting.
In relation to economy the
Vauxhall Meriva 1.6i 16V Design comes in at 134g/km C02 which puts it into £120
per annum vehicle excise duty. I also found that I was able to squeeze just
over 50 mpg out of it, which I was actually very very pleased with. Vauxhall
claims it will do 56.5 mpg but I had read some who claim to only to have
achieved 35 mpg, which based on my numbers is way way out I'm pleased to
report.
In conclusion, the Vauxhall
Meriva 1.6i 16v Design has been criticised for being overpriced. However,
Motorpoint in Newport, have several 2008 models on sale for a crunch busting
£7,499 with just 17,000 miles on the clock - which for what you get is an
absolutely fantastic deal. This is a great car for the family, stacks of room,
reasonable to run and infinitely practical. I would recommend this little MPV
to any Mum.
All cars are supplied kindly
by Motorpoint Newport. Founded in 1998, Motorpoint is the UK's number one car
supermarket group. It currently operates from five locations – Burnley, Derby,
Glasgow, Newport and Peterborough. In 2008, Motorpoint sold 35,000 new and
nearly vehicles.

For more information call Motorpoint Newport on 0845 413 2400 or visit www.motorpoint.co.uk




I am comparing nearly new forecourt cars with within the same year of
manufacture and with similar mileages. Prices featured are available at
Motorpoint at the time of going to press. These prices may be subject to change
at any time.
Comments