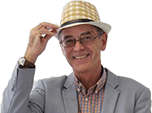 Citroen C5 1.6 HDI
In association with Motorpoint


This car is huge. It has a long front end and an enormous boot. In bourrasque blue it is powerfully elegant, a car that looks as though it will be noisy and fast. It was a very pleasant surprise to learn that the Citroen C5 sports a very standard 1.6 HDI 16 valve engine and isn't at all the gass guzzling grunt machine that first impressions would have you believe.

Much more attractive than its predecessor, the 2008 Citroen C5 has an aerodynamic design. It's long and low which gives you immediate confidence in it's stability and is an interesting compromise between practicality and prestige.

Inside there is stacks of room – comfortably housing five adults with no problem at all. All seats are ergonomically designed and fully adjustable so you can make yourself really at home for that long journey. I've got to admit to being a little bit startled at first by the dash board. Citroen describe the interior as "driver focussed" however, I found it took me a minute or two to work out where the petrol guage was and how much fuel I had. I expect that's more of a blonde problem than a Citroen one though.

The C5 comes with good looking 17 inch alloy wheels and a 1.6 HDI (High pressure diesel injection) engine produced in production plants in Dagenham and France. The HDI engine brings a multitude of benefits from an environmental perspective which now means that these types of engines are fitted in over 12 million vehicles worldwide. Fuel consumption is on average 20% lower with an HDI engine than a standard diesel engine which reduces CO2 in equivalent proportions. This Citroen sits in band F for vehicle excise duty emitting 149 g/km CO2. Far less than its size would suggest. I was able to get just under 50 mpg out of it too which makes for quite an economical ride for such a chunk of metal.

I was really surprised, as I said earlier, that a car with this amount of metal didn't require a bigger engine to pull it around. The 1.6 HDI really does its job well. Drivability is fabulous thanks to the torque available at low engine speed. The C5 is smooth and relatively quiet too. It's as comfortable at speed as it is around town.

If you are a nervous driver or have difficulty on the parking front, I wouldn't recommend this car. It's very very big. It's long and it's wide so if you have trouble parking I wouldn't recommend it for a shopping trip in a busy city. It's a great car for distance travelling though, smooth and comfortable for that long trip down the motorway. Practically everything is adjustable, seats and steering. The automatic wipers are a nice touch and the C5 comes as standard with 7 air bags, electronic stability control and a reinforced shell so it sports the top Euro Ncap safety rating of 5 stars.

The Citroen C5's size gives it an obviously masculine appeal so I'm not sure that this car will ever prompt a huge amount of lady purchasers but I'm testing it because it is a great value family vehicle and a lot of car for the money. Everyone who has seen the car loves it and at just £11,699 from Motorpoint we are all in agreement that its an absolute steal.

All cars are supplied kindly by Motorpoint Newport. Founded in 1998, Motorpoint is the UK's number one car supermarket group. It currently operates
from five locations – Burnley, Derby, Glasgow, Newport and Peterborough. In 2008, Motorpoint sold 35,000 new and nearly vehicles.
For more information call Motorpoint Newport on 084... or visit www.motorpoint.co.uk

I am comparing nearly new forecourt cars with within the same year of manufacture and with similar mileages. Prices featured are available at
Motorpoint at the time of going to press. These prices may be subject to change at any time.
Comments